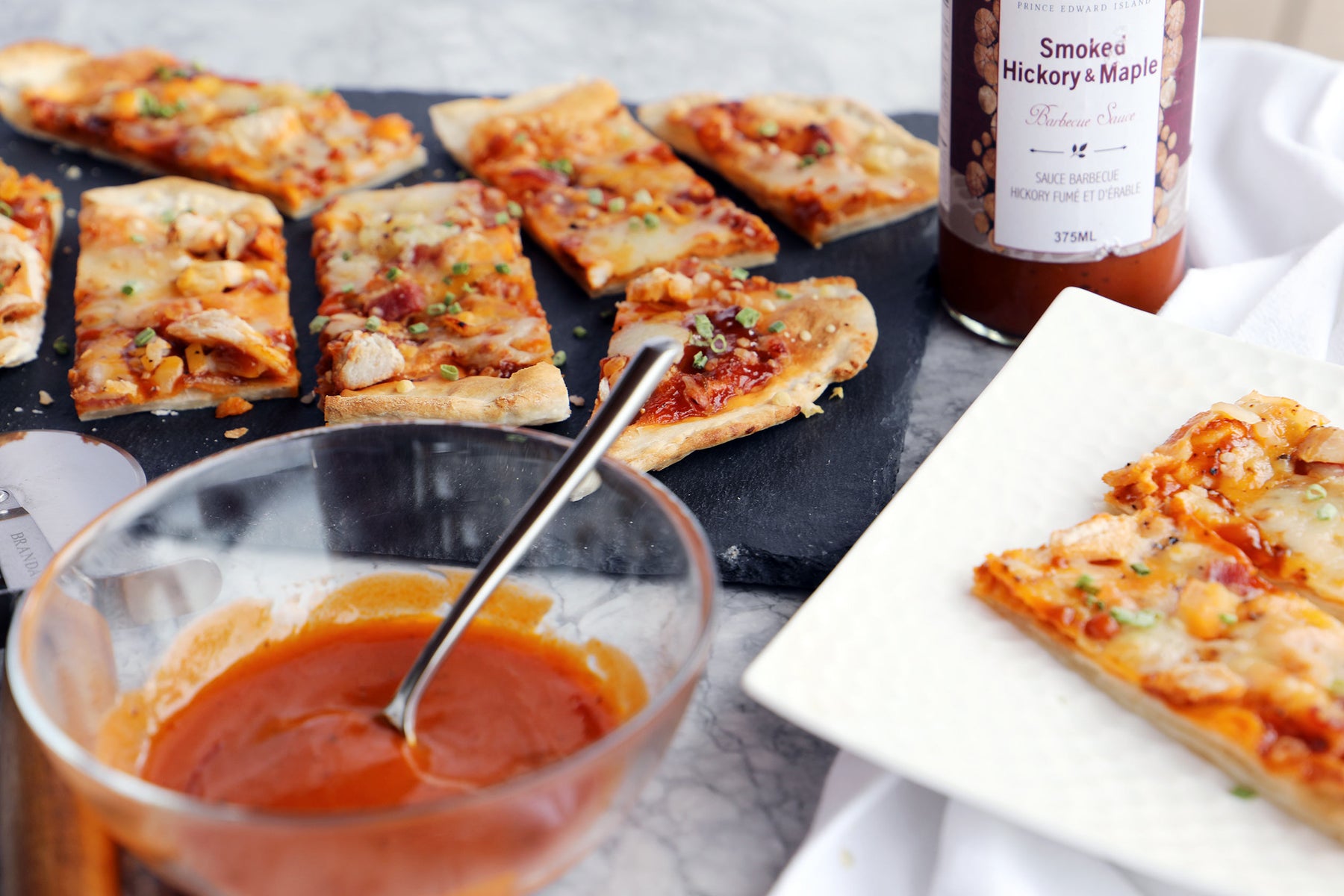 Smoked Hickory and Maple Flatbread
Flatbread: 2 Flatbreads
3 cups flour
1 tsp salt
1 cup warm water
3 tbsp olive oil (plus extra for brushing on the flatbread before putting in the oven)

- Preheat the oven to 500°
- In the bowl of a stand mixer add all your dry ingredients and stir until combined. Switch to the dough hook attachment and add in your water and olive oil. Knead mixture until it forms a ball.
Split dough in two and set aside for 10 minutes to rest.
- Roll out each dough into a rough oval and brush with olive oil. Dock your flatbread with a fork before baking, as this will help the dough not bubble up too much. Bake for 8-10 minutes. You don't want to bake it all the way through yet, so don't leave it in too long.
- Once flatbread has cooled, you can add your toppings and bake again.

Toppings: 1 Flatbread
2 cups Smoked Hickory and Maple BBQ Sauce
2 cups cooked chicken, sliced
4 slices of cooked bacon, crumbled
1 cup shredded cheddar cheese
1 cup shredded mozzarella cheese
Fresh ground black pepper to taste

- On cooled flatbread, spread the BBQ sauce almost to the edge. Sprinkle the chicken, bacon, and both cheeses over the sauce evenly. Bake flatbread for 10-12 minutes, or until cheese is melted and bubbly.