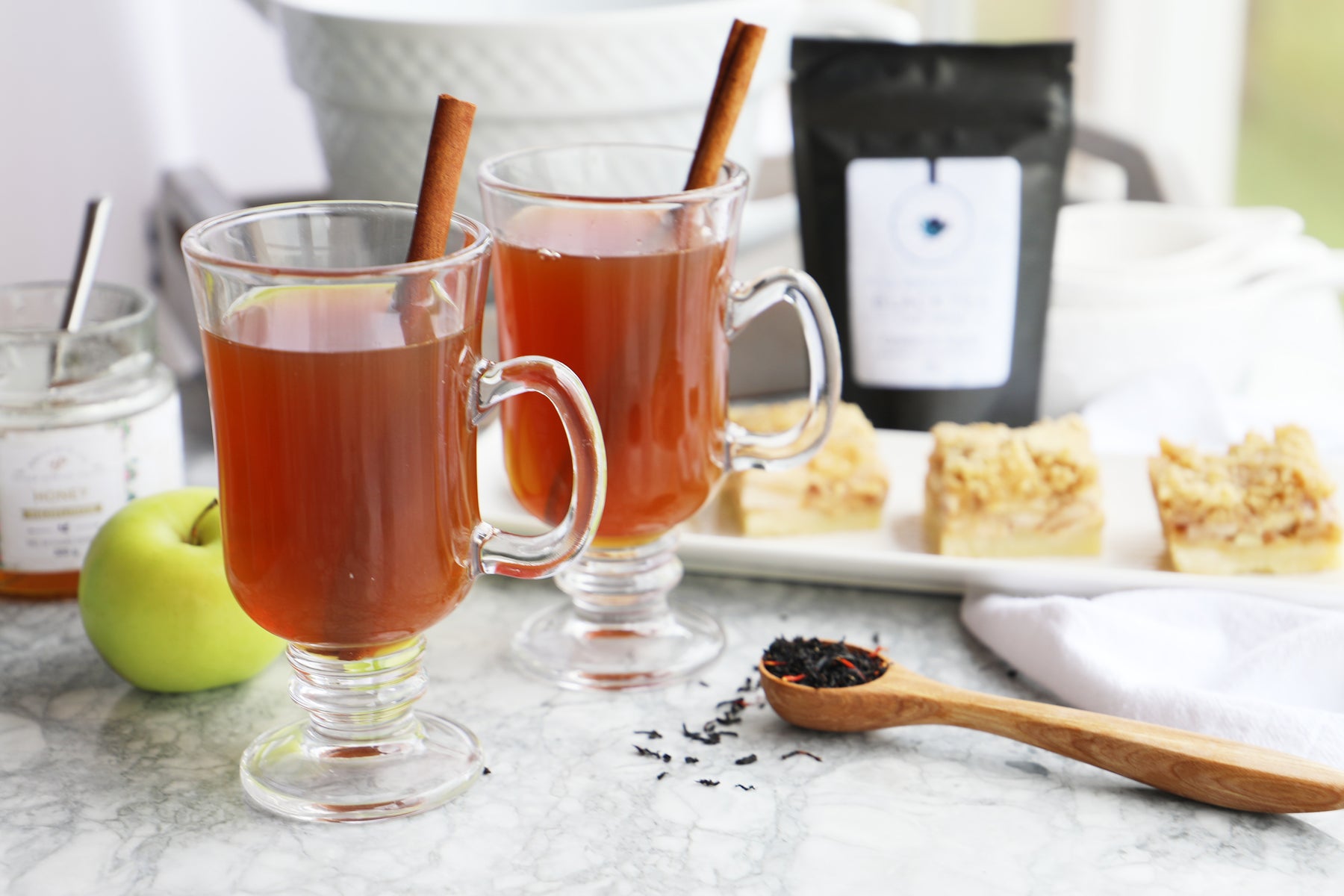 Preserve Company Hot Apple Toddy
A Hot Toddy is a classic cool weather beverage that will warm you up from the inside out!  It's deliciously sweet and tastes just like Fall using our fresh Granny's Apple Loose Leaf Tea.

2 servings
Ingredients:
2 cups of brewed Granny's Apple Tea
1 Tbsp Wild Flower Honey
1 Tbsp lemon juice
2 oz. Spiced Apple Liquor
Directions:
- In each mug pour 1 cup of brewed Granny's Apple Tea, ½ Tbsp of Honey, ½ Tbsp of lemon juice, and 1 oz. Spiced Apple liquor. Stir together and enjoy!