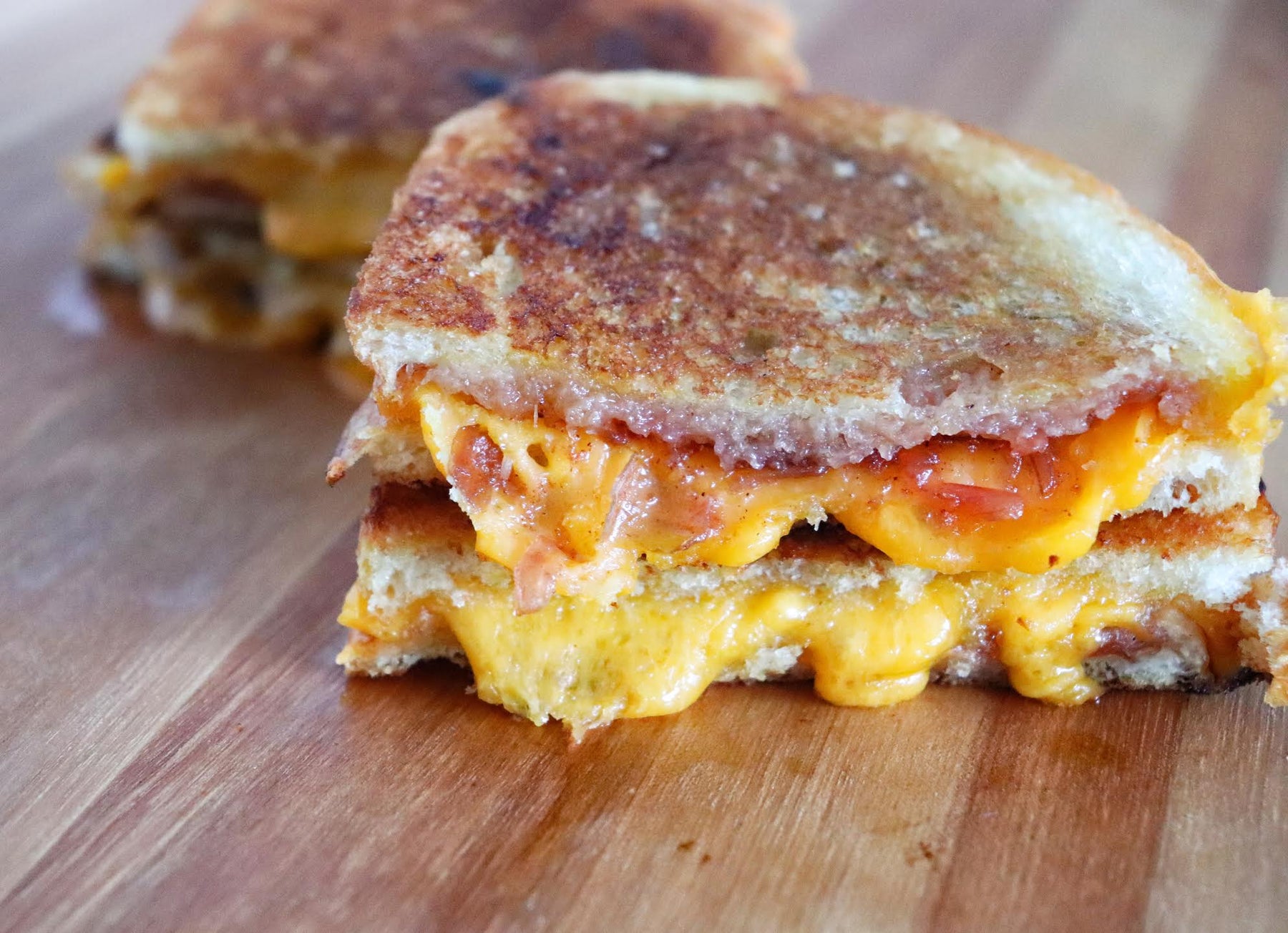 Rhubarb Relish and Aged Cheddar Toasties
Makes 4 Sandwiches
8 slices rustic sliced bread (potato bread works well here)
Dairy Isle Old Cheddar Cheese
12 Tbsp Preserve Co. Rhubarb Relish (3 Tbsp relish per toastie)
6 Tbsp room temperature butter
Preheat a non-stick pan over medium heat.
Slice your block of cheese into thin slices. Butter one side of a slice of bread, and place bread butter-side-down onto skillet bottom and add a layer of sliced cheese. Top with Preserve Co. Rhubarb Relish.
Cover the Relish with a second layer of cheddar. Butter a slice of bread on one side to crown the sandwich; butter-side-up. Grill until lightly browned and flip over; continue grilling until cheese is melted.
Repeat with remaining slices of bread, butter, Preserve Co. Rhubarb Relish and sliced cheese.