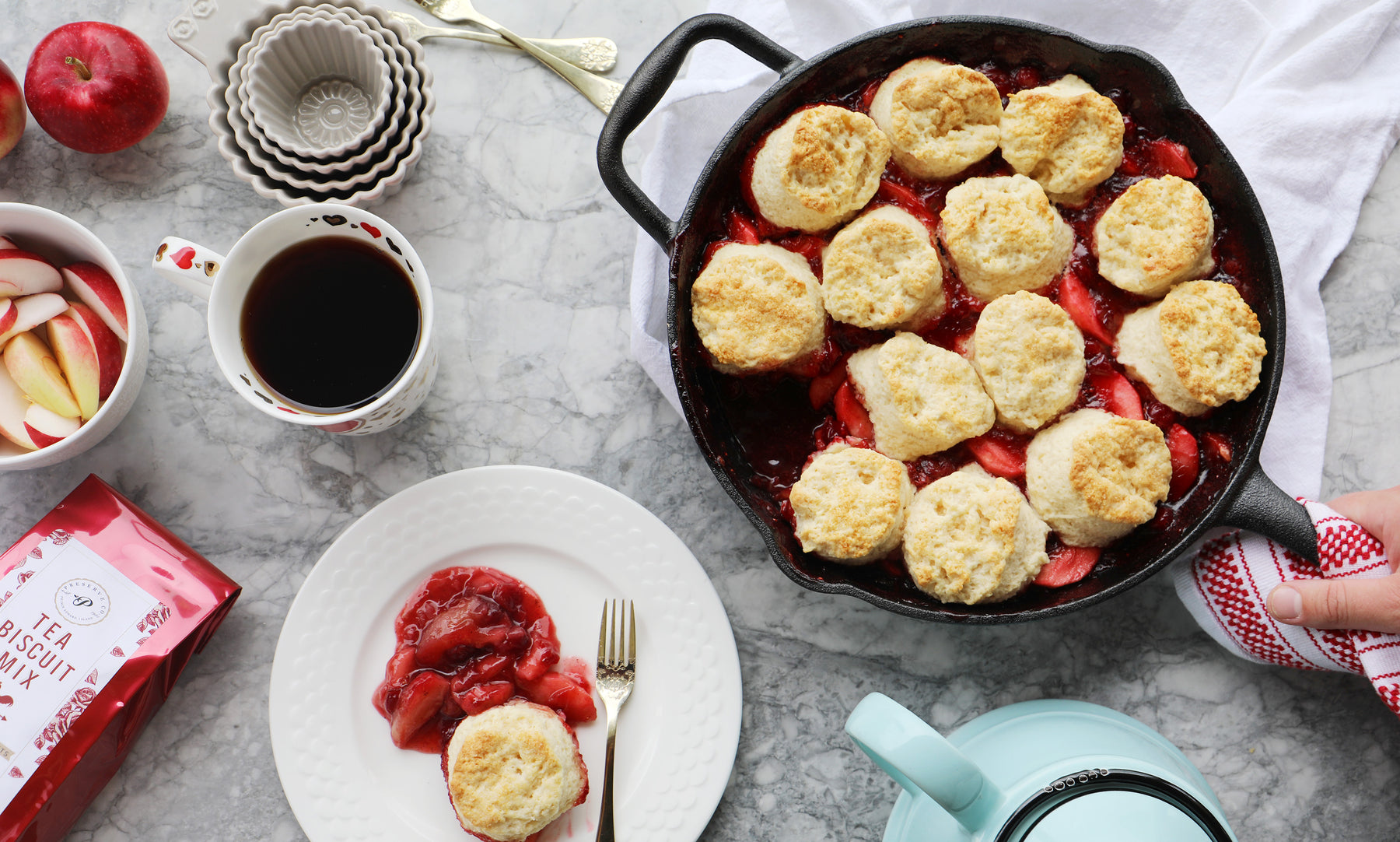 Preserve Company Cranberry Apple Cobbler
Tart cranberries and sweet fresh apples form a flavourful fall combo, but it's the topping that seals the deal! Our light and fluffy Tea Biscuit Mix forms the perfect drop biscuit layer that is quick, easy and tastes amazing! 

10" skillet or deep-dish pie plate

Ingredients:
4 cups sliced apples (approx. 4-6 medium apples)
2 cups cranberries
1 cup sugar
2 Tbsp cornstarch
1 tsp cinnamon
¼ tsp nutmeg
¼ tsp cloves

1 package Tea Biscuit Mix
1 egg
2/3 cup shortening

1 cup milk
2 Tbsp turbinado sugar

Directions:
- Peel, core, and slice the apples into quarter inch slices. Stir the apples together with the cranberries. In a separate bowl mix together the sugar, cornstarch, cinnamon, nutmeg, and cloves. Combine the fruit and dry mixture together, and partially cook the filling on the stove.You want the apples to still have a little bit of bite to them, as they will continue to cook in the oven.
-Preheat oven to 400°.
- Prepare the Tea Biscuit Mix according to the package instructions. Place biscuits on top of the filling in the skillet. (there will be some extra biscuits leftover that won't fit in the pan) Brush with milk and sprinkle with turbinado sugar. Bake for 25-30 minutes, or until biscuits are brown, and the filling is bubbling. Enjoy immediately.