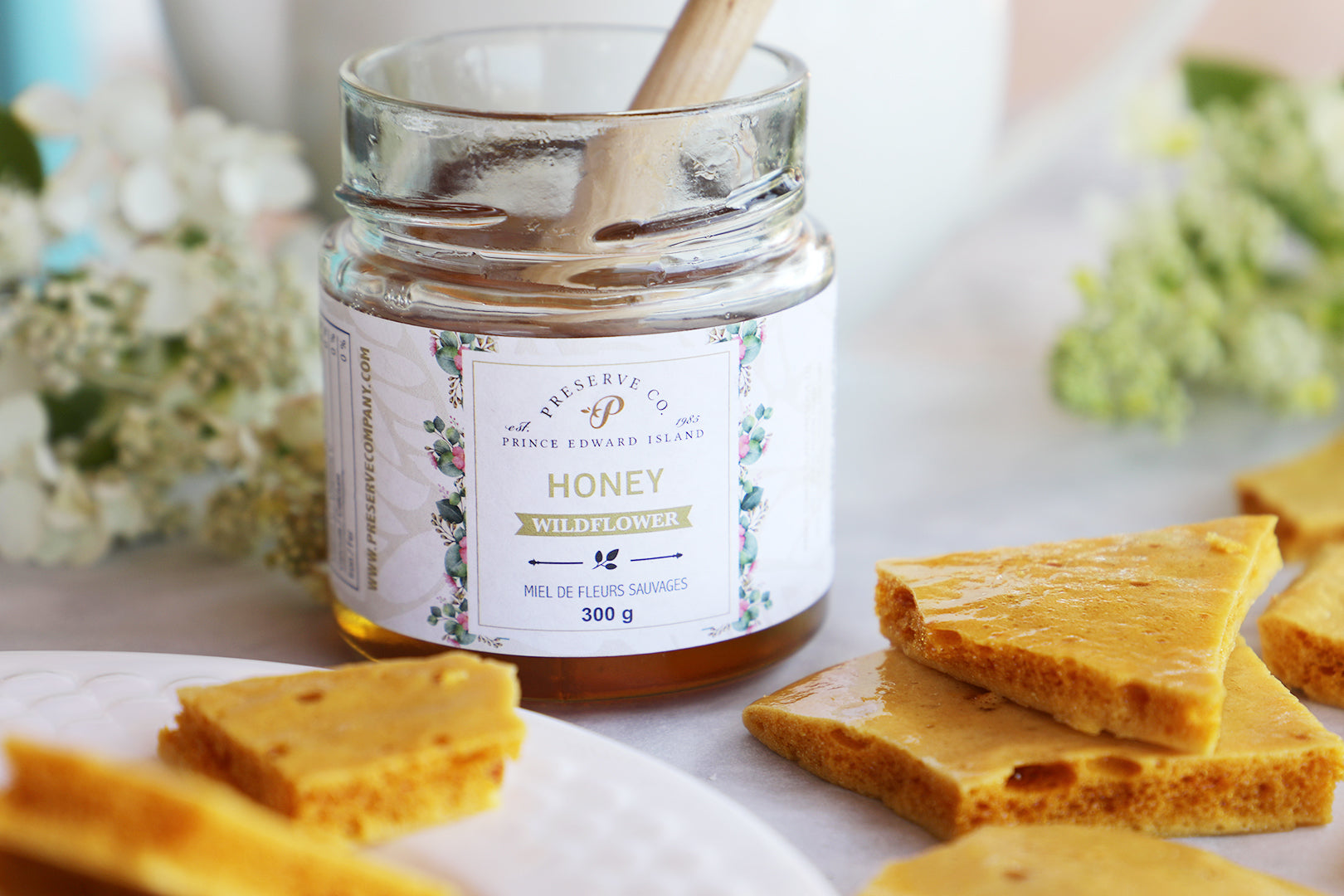 Preserve Company Wildflower Honey Brittle
Try our mouth-watering Preserve Company Honey Comb Brittle that has a light, sweet flavoring.  This recipe could not be easier to follow and the results are consistently amazing with crunchy and airy honey-comb bubbles! 

Ingredients
1 ½ Cups Granulated Sugar
¼ Cup Dark Corn Syrup
¼ Cup Water
1 Tbsp. Preserve Company Wildflower Honey
1 Tbsp. Baking Soda
Directions:
- In a sauce pan, combine your sugar, corn syrup, water, and Wildflower Honey. Heat on medium, stirring
constantly until boiling.
- Once mixture is at a slow boiling, attach candy thermometer to the side of your pot, making
sure it is 1 inch into your sugar mixture. Keep boiling the sugar until your thermometer reaches
300® F (Hard crack stage)
- Once sugar is the correct temperature, remove from heat, and sift in your baking soda. The
mixture will bubble up and turn a golden colour. Stir mixture for 30-40 second, and pour onto a
parchment covered baking sheet.
- Let sugar set for 10 minutes, or until you can break it into pieces.
- Store in a cool, air tight container for up to two months.