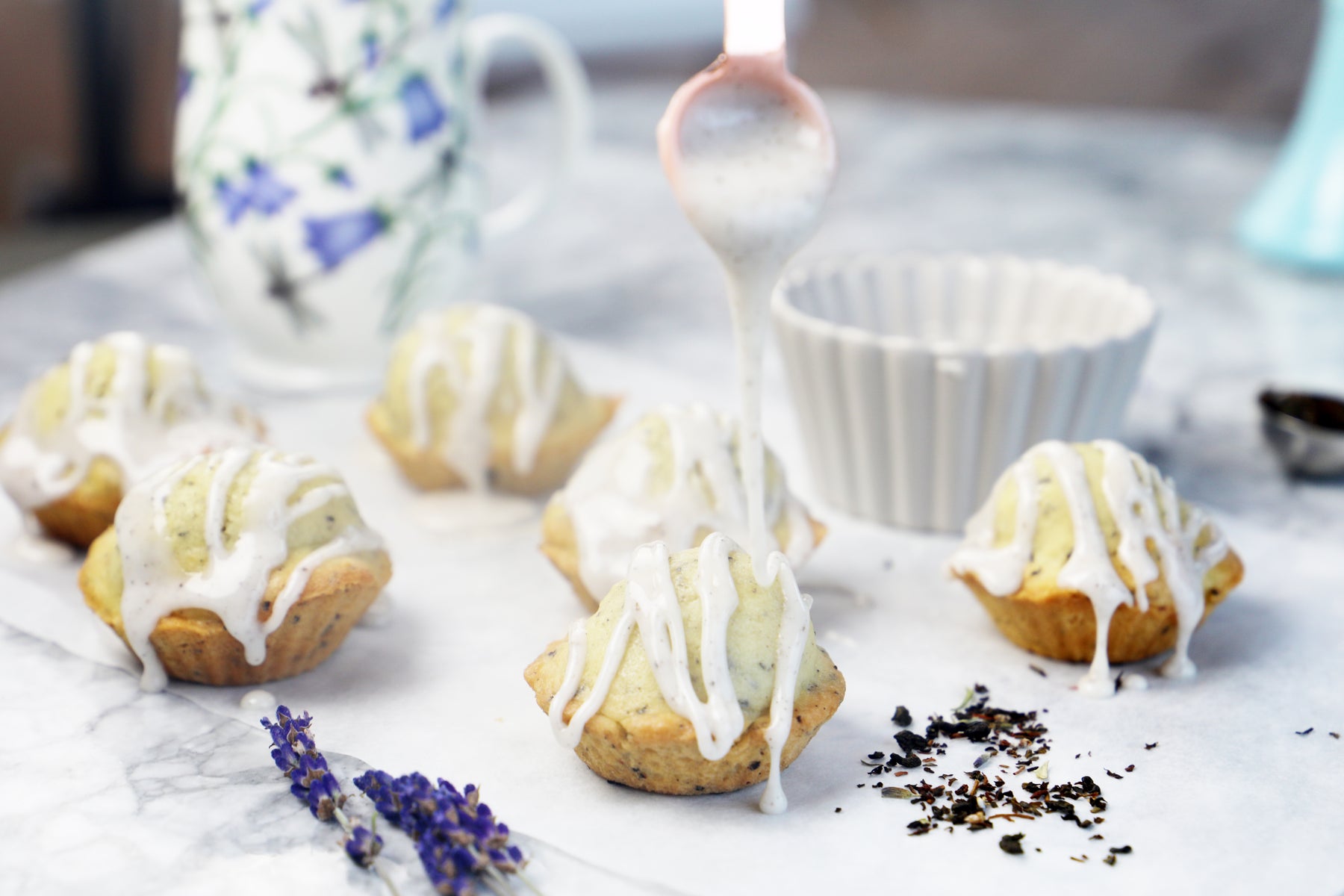 Victoria Garden Tea Cakes
12-18 mini shell shaped cakes
Cakes:
5 tbsp unsalted butter
6 tsp Victoria Garden Tea
¾ cups cake flour
½ tsp baking powder
¼ tsp salt
1/3 cup granulated sugar
2 eggs
2 tsp vanilla

Icing:
½ cup icing sugar
1 tsp vanilla bean paste
1 tbsp milk (or to desired consistency)

- In a glass dish, melt your unsalted butter, and stir in 4 tsp of the loose-leaf tea. Steep for 15 minutes, and strain through a mesh strainer.
- In a separate bowl whisk together cake flour, 2 tsp Victoria Garden tea, baking powder, and salt. Set aside.
- Whisk your eggs and sugar together until pale and thick. Gradually whisk in your butter, and fold in your dry ingredients. Cover bowl with plastic wrap and chill the dough in the fridge for 1 hour.
- Preheat oven to 375°.
- Spray your shell shaped pan with non-stick cooking spray, and spoon 1 Tbsp batter into each opening. Bake for 9-12 minutes, or until a toothpick inserted comes out clean.
- To make the icing mix icing sugar, vanilla bean paste, and milk until smooth. Drizzle over tea cakes when they are cooled.