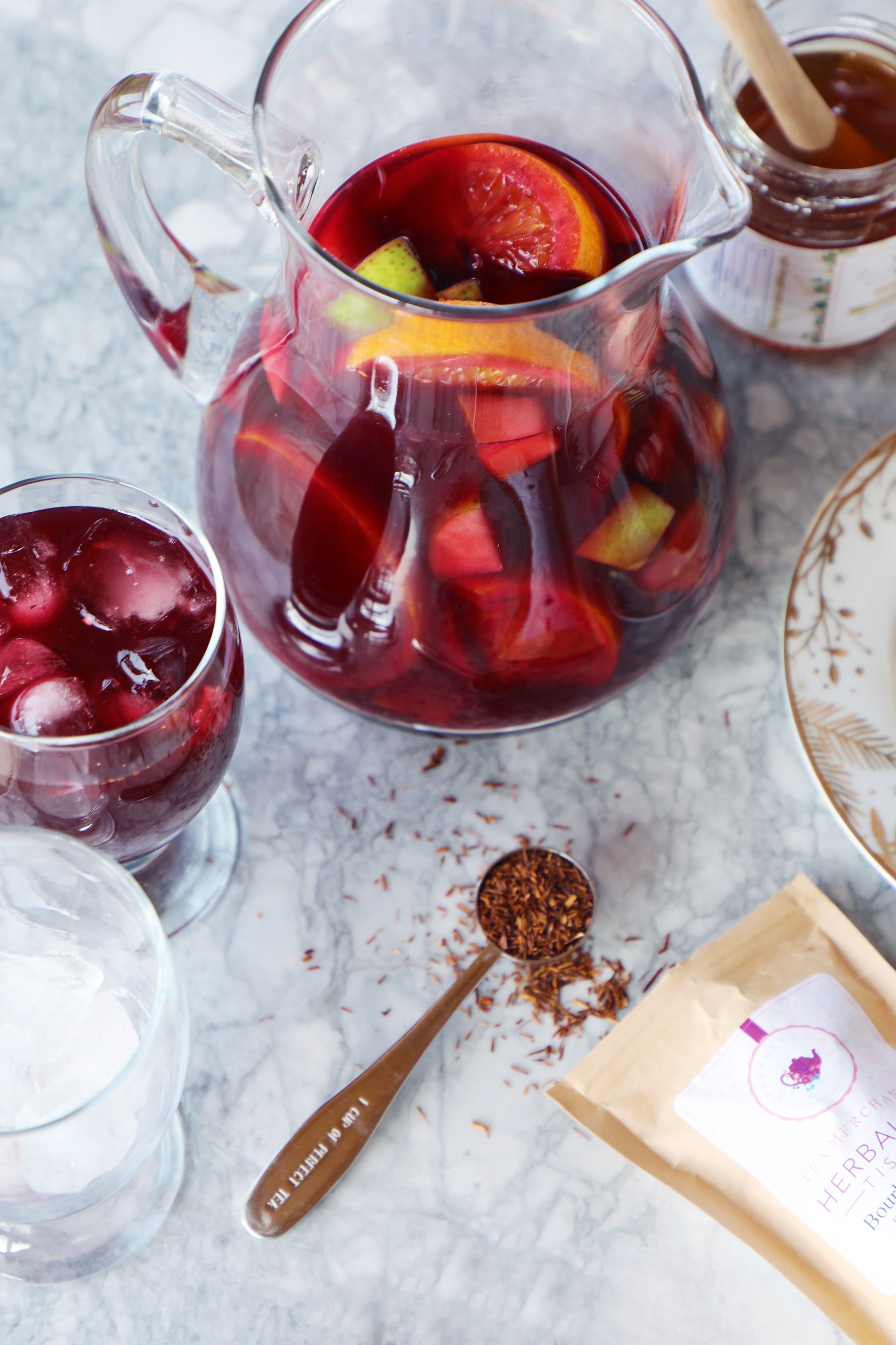 Preserve Company Tea Infused Winter Sangria
This classic Christmas party punch is a well-loved holiday favourite.  Start with a red wine base and combine our fresh loose leaf Chai Spice and Rooibos Bourbon Vanilla Tea gives it an extra flavourful taste mixed with your choice of delicious seasonal fruit! 
1 large pitcher/6 servings

1 750 ml red wine
¼ cup Chai Spice Tea infused vodka
¼ cup Rooibos Bourbon Vanilla Tea infused vodka
¼ cup honey
1 cup cranberry juice
1 lemon, sliced
1 lime, slice
1 pear, diced
2 oranges, sliced
½ cup fresh cranberries

- To make the tea infused vodka, place ¼ cup vodka and 1 tsp loose leaf tea in a glass jar. Stir together and set aside for a few hours, or overnight. Strain through a fine mesh strainer.
- Place all the fruit, except the cranberries, in a large glass pitcher and pour the honey over top.
Pour the red wine over top of the fruit and stir it all together. Let sit for at least 6 hours, or overnight. Once ready to serve, pour the tea infused vodka and the cranberry juice into the red wine. Stir all together and serve over ice. Serve immediately or keep in fridge for up to two days. This can also be served warm as a mulled wine, kept in a crockpot.