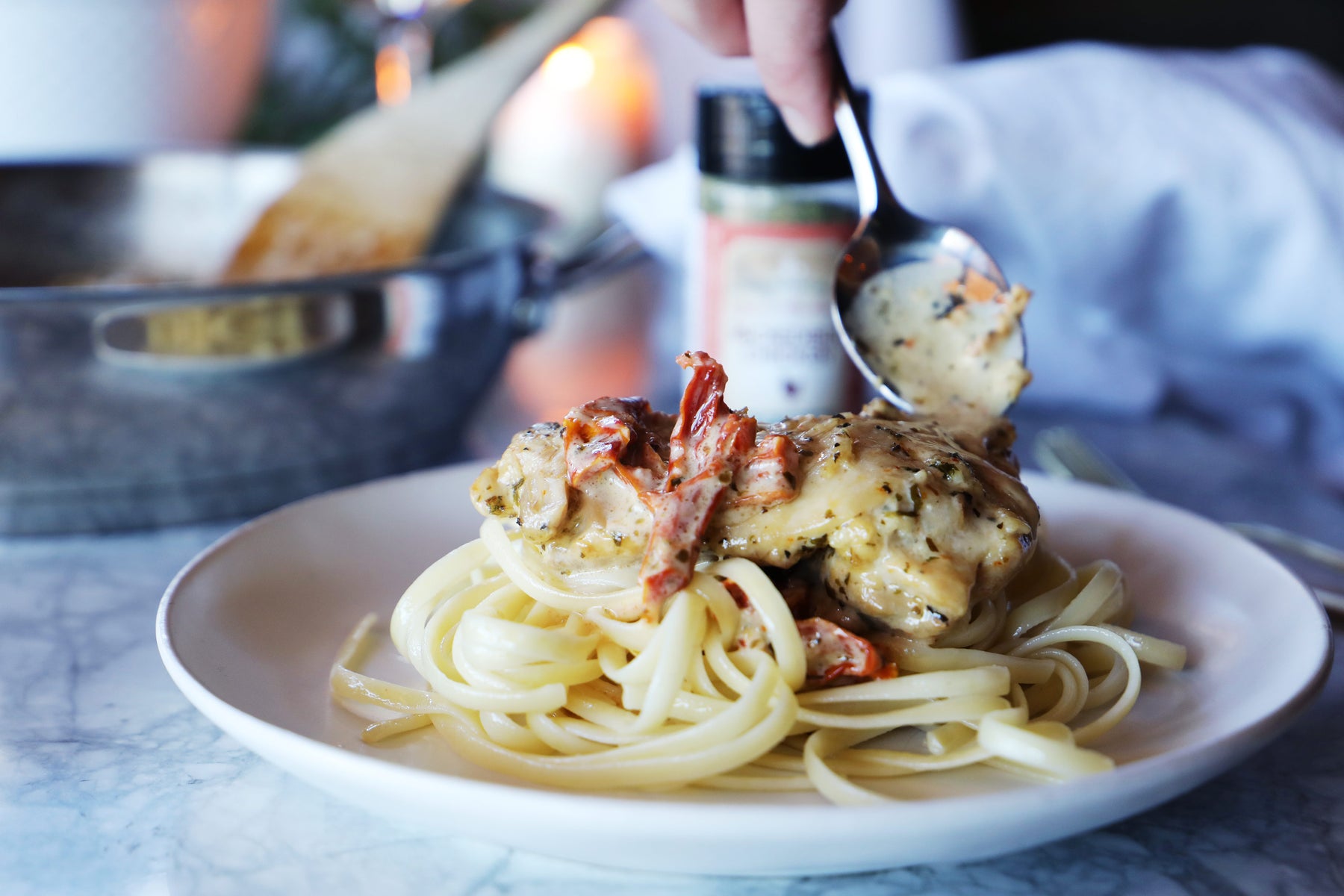 Chicken with Sundried Tomato Cream Sauce
 4 servings
This flavourful chicken recipe is as delicious as it is easy. Using a few core ingredients, and our Incredible Chicken Seasoning, you can create this restaurant worthy dish in no more than 30 mins.

1 Tbsp olive oil
4-6 boneless skinless chicken thighs
1 ½ tsp Incredible Chicken Seasoning
3 cloves minced garlic
½ cup white wine
¼ cup water
½ cup heavy cream
½ cup chopped sundried tomatoes
½ cup of white cheddar cheese, shredded
Salt and pepper to taste
8 oz pasta of your choice

- Season the chicken thighs on both sides with the incredible chicken seasoning. In a skillet over medium heat, drizzle in the olive oil, and sear chicken thighs on both sides. Approximately 6 minutes a side. Remove chicken from the skillet and set aside. Add the minced garlic into the hot pan and cook for 1 minutes. Add in your white wine and water. This will help de-glaze the pan. Add in your cream and cook for 6-8 minutes or until starting to thicken. Stir in your tomatoes and cheese until combined. Place chicken thighs back in the sauce and continue to cook for 10 more minutes, stirring occasionally. Taste, and add salt and pepper if needed. Serve over cooked pasta, or on a bed of rice.