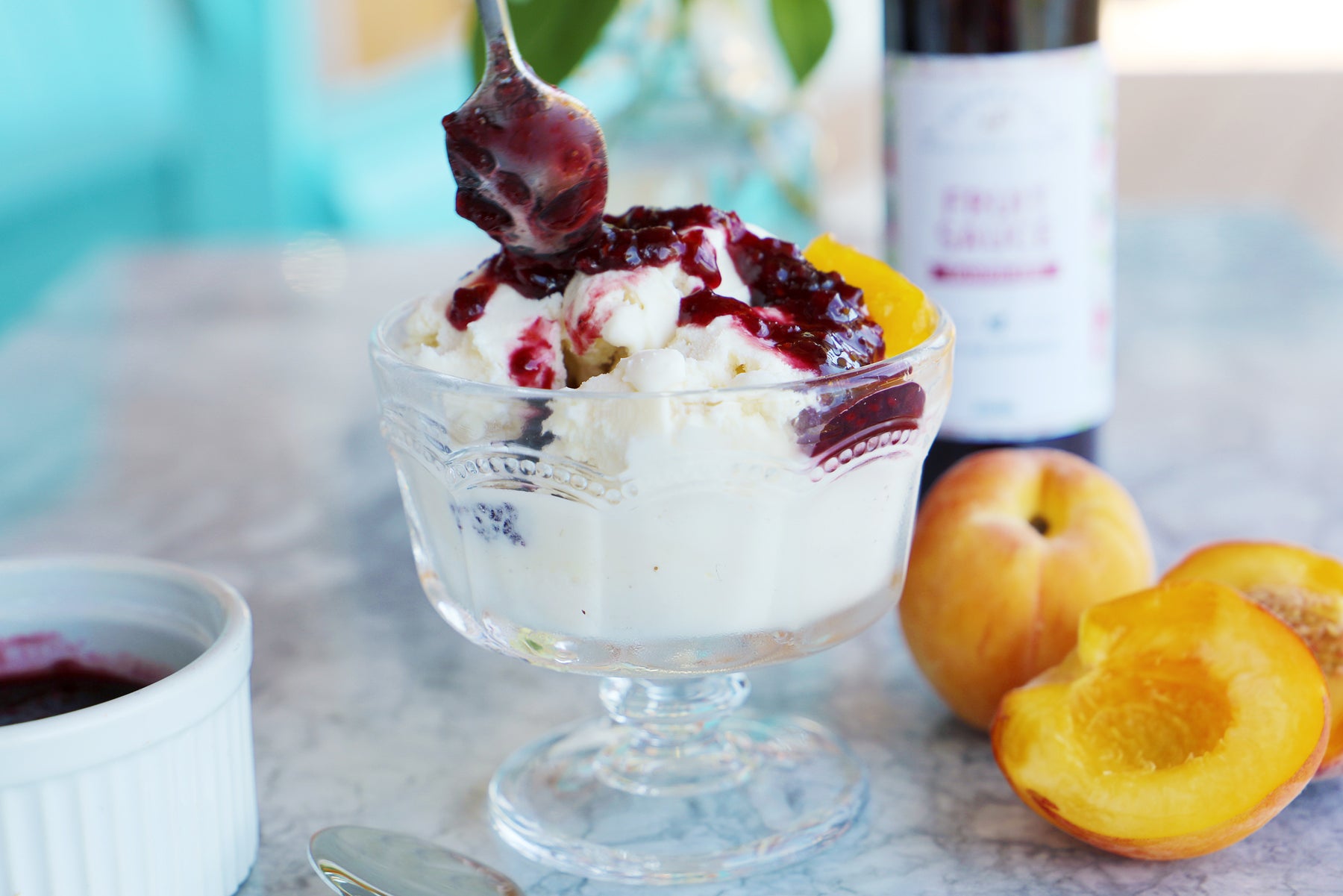 Preserve Company Peach Melba
6 servings

3 ripe peaches
½ cup + 3 Tbsp sugar
1 cup water
1 Tbsp vanilla bean paste
Raspberry Sauce
Vanilla ice cream

- Cut a small X at the bottom of each peach. In a pot of boiling water, submerge peaches for 30 seconds each, then place in ice bath to stop cooking. Peal the peaches and set back in ice bath while getting the poaching liquid ready.
- In a saucepan, bring the water, sugar, and vanilla bean paste to a boil. Cut each peach in half and pick out the pit. Place each peach cut side down. Poach for 5 minutes, and flip and poach for another 5 minutes. Cool the peaches in the poaching liquid for 1-2 hours.
- To serve, scoop vanilla ice cream in dessert dish and place a poached peach beside it. Drizzle a few spoonfuls of Raspberry Sauce over the ice cream and peach. Serve immediately.