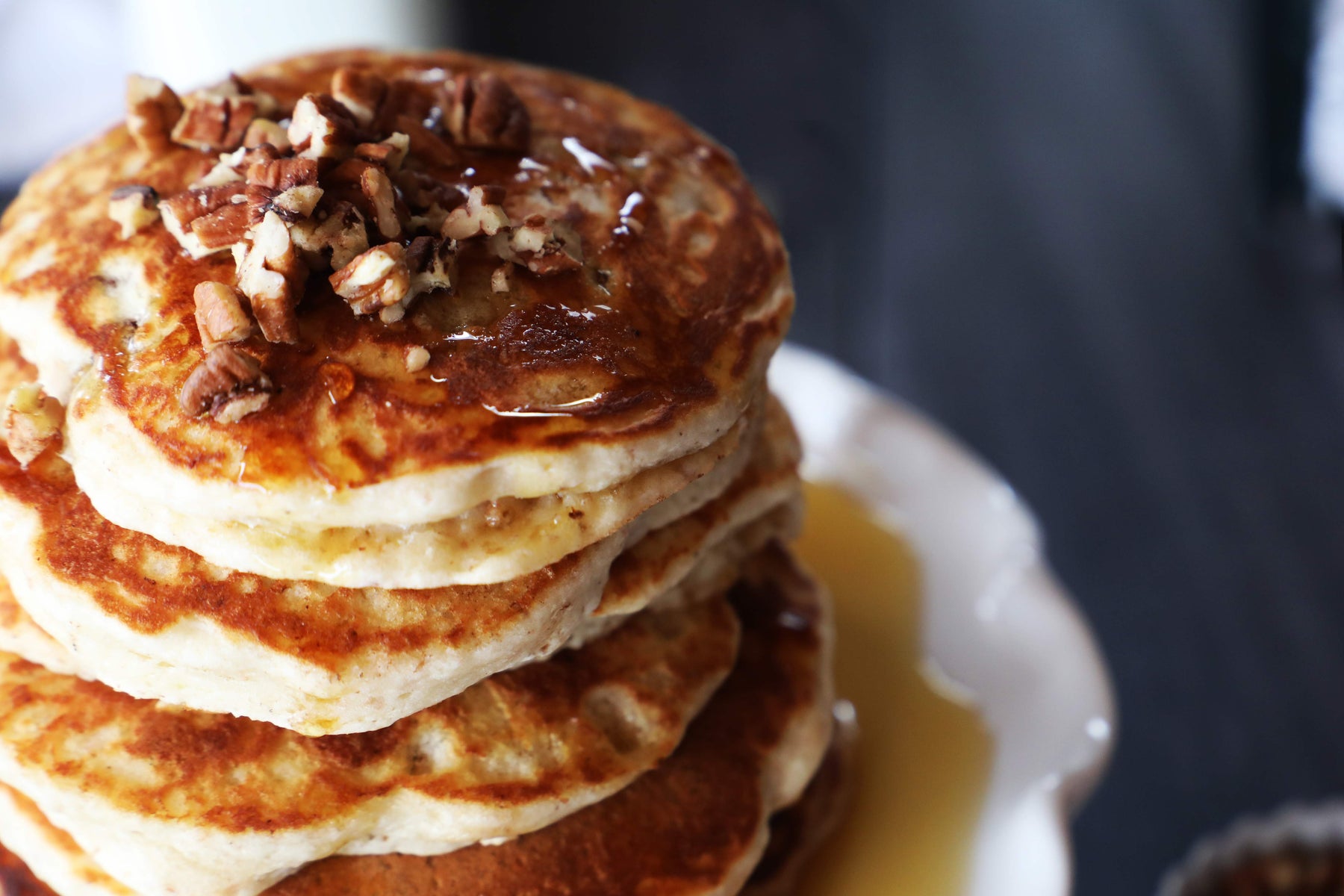 Browned Butter Pecan Pancakes
8-10 pancakes
1 bag insert of Pancake Mix
1 egg
3 Tbsp browned butter, melted
2 tsp maple syrup
1 ¼ cup whole milk
¼ cup chopped pecans

- To make browned butter melt ½ cup unsalted butter in a saucepan. You want to cook this butter, stirring constantly, over medium heat until the butter starts to turn an amber colour, and starts to smell nutty and fragrant. Set aside to cool slightly. You will have extra brown butter after using it in this recipe. You can keep it in the fridge and melt it when you need it. It tastes good in chocolate chip cookies!
- In a large mixing bowl stir together the pancake mix and the pecans.
- In a separate bowl whisk together the whole milk, maple syrup, egg, and browned butter. You want to make sure all the ingredients are at room temperature, and your browned butter is not steaming hot. Stir the wet into the dry, whisking out the lumps.
- In a skillet over medium heat, melt 1 tsp of butter. Using a ¼ cup measure, scoop out some pancake batter and pour it into the pan. You will know when to flip the pancakes when they are set on the outside, and there are bubbles on the inside. Serve hot. Drizzle over extra browned butter, maple syrup and chopped pecans.