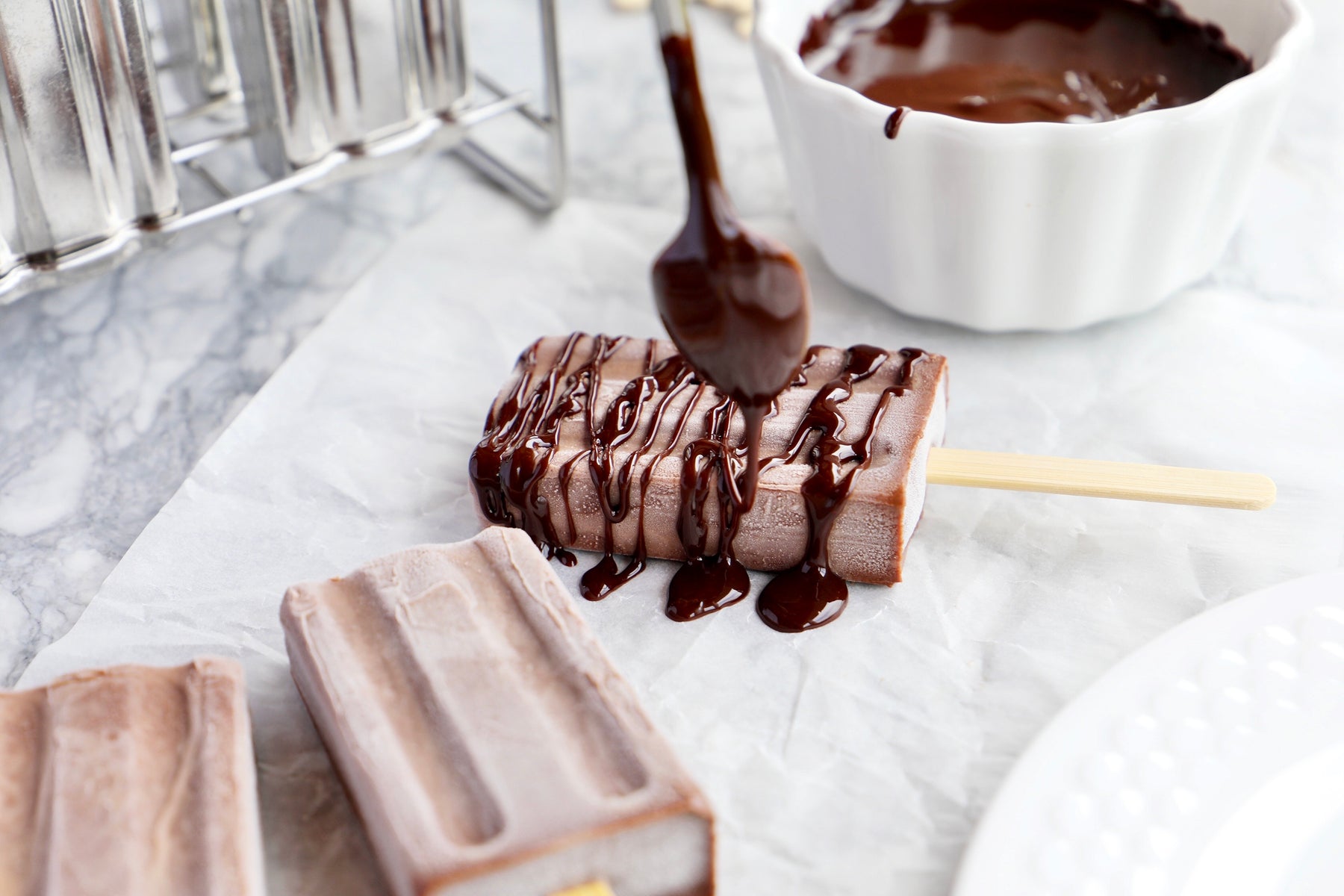 Preserve Company Hot Chocolate Pops
Frozen Hot Chocolate sounds a bit contradictory, but this recipe makes deliciously creamy ice pops you can enjoy all summer long! 
6-8 popsicles
Ingredients:
2 cups whole milk
1 tsp vanilla bean paste
¼ cup granulated sugar
½ cup semi sweet chocolate chips
¼ cup hot chocolate mix
- In a saucepan, heat up the whole milk, sugar, and vanilla bean until the sugar is dissolved. Don't
boil the milk, just bring it to before a simmer.
- Remove pan from the heat, and stir in the hot chocolate mix and the chocolate chips. If the
chocolate chips don't melt completely, you can place it back on the heat until its smooth.
- Pour the mixture into a glass container, and place in the fridge for a half hour to cool it down.
- Once cool, pour mixture into your popsicle molds and cover the tops, and place the sticks in the
middle.
- Freeze popsicles for 8 hours, or overnight.
You can customize your popsicles by adding Irish Cream, Kahlua, or Peppermint extract in place of the vanilla bean paste.