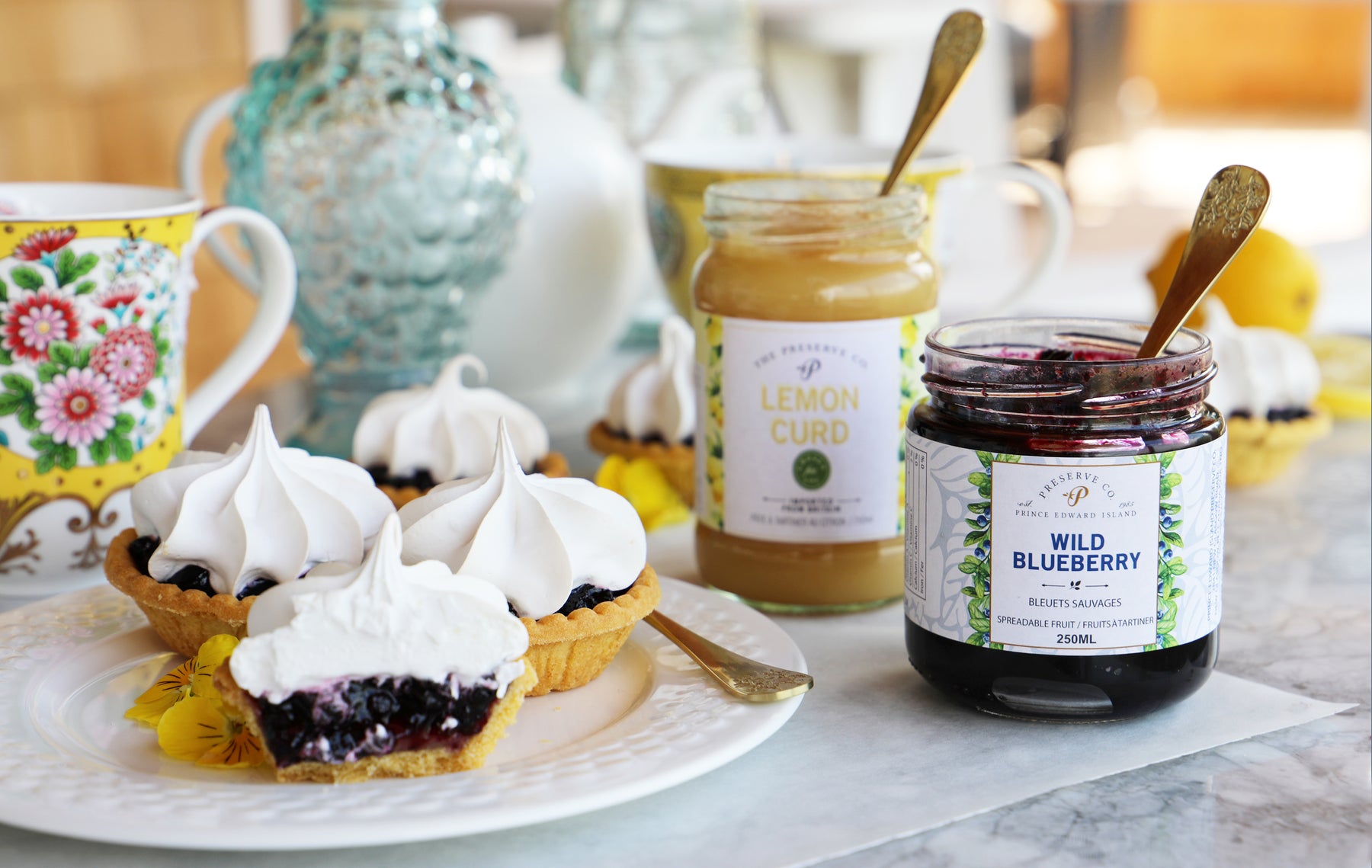 Preserve Company Blueberry Lemon Meringue Tarts
You'll love how simple and sweet these pretty little Blueberry Lemon Meringue Tarts are!  They have a truly amazing combination of flavors.  Zesty lemon and fruit-y wild blueberries topped with fluffy meringue in a buttery crust is the perfect tea time treat. 
Ingredients:
12-14 3" tarts
250ml jar of Wild Blueberry Preserves
½ cup Lemon Curd
12-14 baked tart shells, 3"
2 large egg whites
70g granulated sugar
Vanilla
Directions:
- Fill a piping bag with the Lemon Curd and pipe a small amount of curd on the bottom of each tart shell. Using a spoon, scoop the Wild Blueberry Preserves on top of the Lemon Curd. Set tarts in the fridge while you make the meringue.
- Over a simmering pot of water, in a glass bowl whisk egg whites and sugar until sugar is dissolved. Transfer mixture to the bowl of a stand mixer and add vanilla. Whip the meringue until stiff peaks form, and the mixture has cooled completely. Using either a spoon or piping bag top each tart with meringue. You can use a kitchen torch to toast the meringue, or you can put the tarts under the broiler of the oven for a few minutes. Keep an eye on them in the oven, as they can brown very fast!