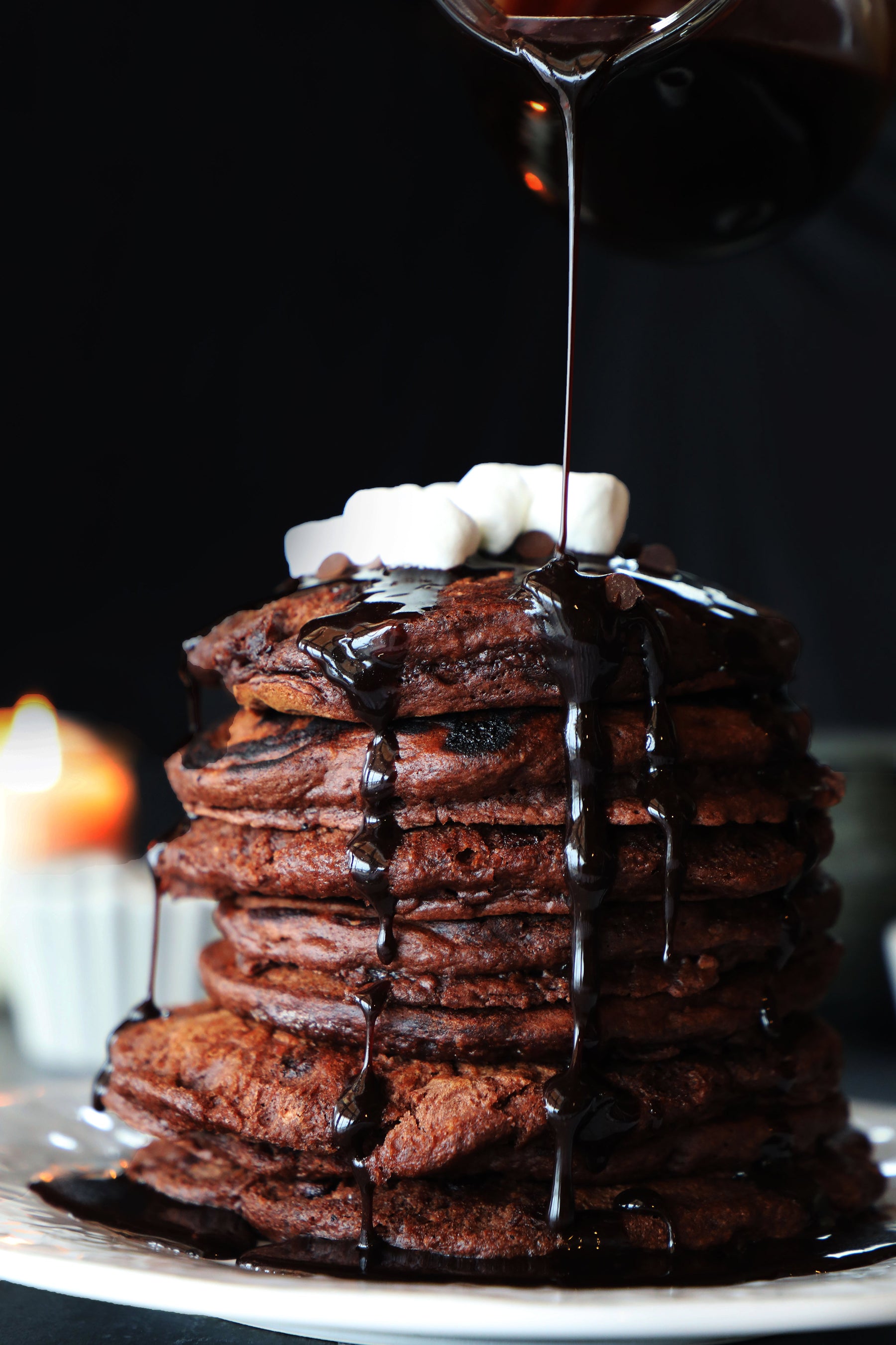 Double Chocolate Chip Pancakes
Looking for a super sweet way to surprise your Valentine? Look no further than these chocolatey delights! Using our classic pancake mix, and a few chocolate add ins, these pancakes become a breakfast must have.  Top with your favourite maple syrup or chocolate sauce to make these out-of-this-world delicious!
8-10 pancakes

1 bag insert of Pancake Mix
¼ cup cocoa powder, sifted
1 egg
2 tsp vanilla
1 Tbsp oil
1 ¼ cup whole milk
¼ cup mini chocolate chips

- In a large mixing bowl combine the pancake mix, cocoa powder, and mini chocolate chips. In a separate bowl whisk together the egg, vanilla, oil, and whole milk. Whisk the wet ingredients into the dry, making sure to whisk the lumps out.
- In a skillet over medium heat, melt 1 tsp of butter. Using a ¼ cup measure, scoop out some pancake batter and pour it into the pan. You will know when to flip the pancakes when they are set on the outside, and there are bubbles on the inside. Serve hot. To make it extra special, serve with chocolate sauce and mini marshmallows.