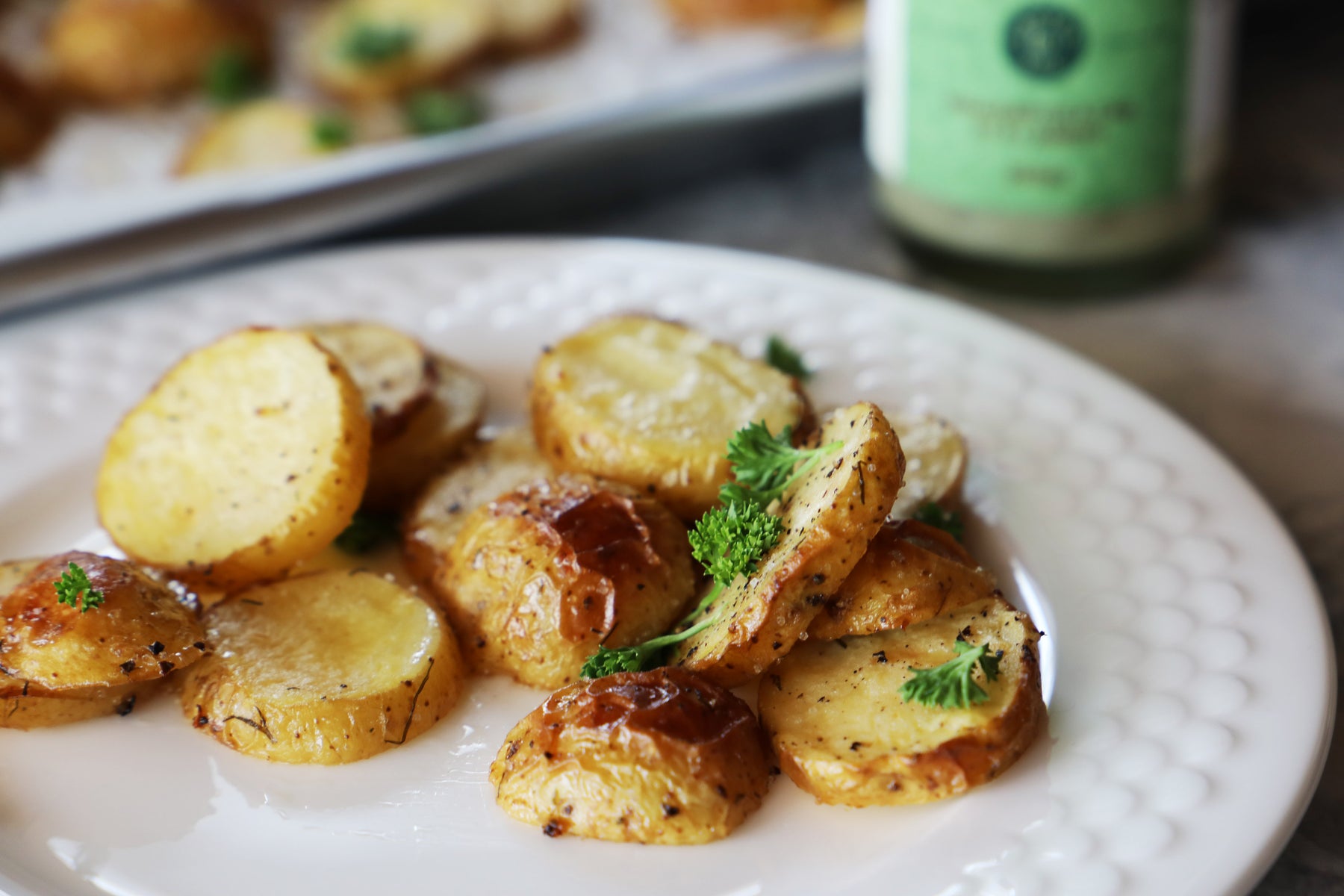 Garlic and Dill Potatoes
1.5 lbs mini potatoes

These easy garlic and dill potatoes will steal the show at the dinner table. Using our Garlic and Dill dressing as a marinade infuses all the goodness you know and love from the dressing into the potatoes. This is a recipe you will come back to again and again.

1.5 lb bag mini golden potatoes
1 lemon
½ cup Garlic & Dill dressing
Salt and pepper to taste
Parsley for garnish

- Wash your mini golden potatoes and slice into ½ inch disks. You can cut your potatoes however you want them to be, just make sure that they are all the same size, so they cook evenly. Place potatoes in a resealable plastic bag and pour in the Garlic and Dill dressing, and squeeze in the juice of the lemon. Seal the bag and give it a good shake to be sure that all the potatoes are coated in the dressing. Place the bag in the fridge to marinate the potatoes for 2-3 hours. I do not recommend marinating them overnight, as they tend to get soggy and will not roast the same.
- Preheat oven to 400° and line a baking sheet with parchment paper.
- Once potatoes are marinated remove them from the bag with a slotted spoon. There will be extra dressing left in the bag, and that is okay. You do not want to have too much liquid on the pan. Sprinkle potatoes with salt and pepper as desired.
- Bake for 35-45 minutes, or until potatoes are tender and golden brown on the edges. Serve hot.