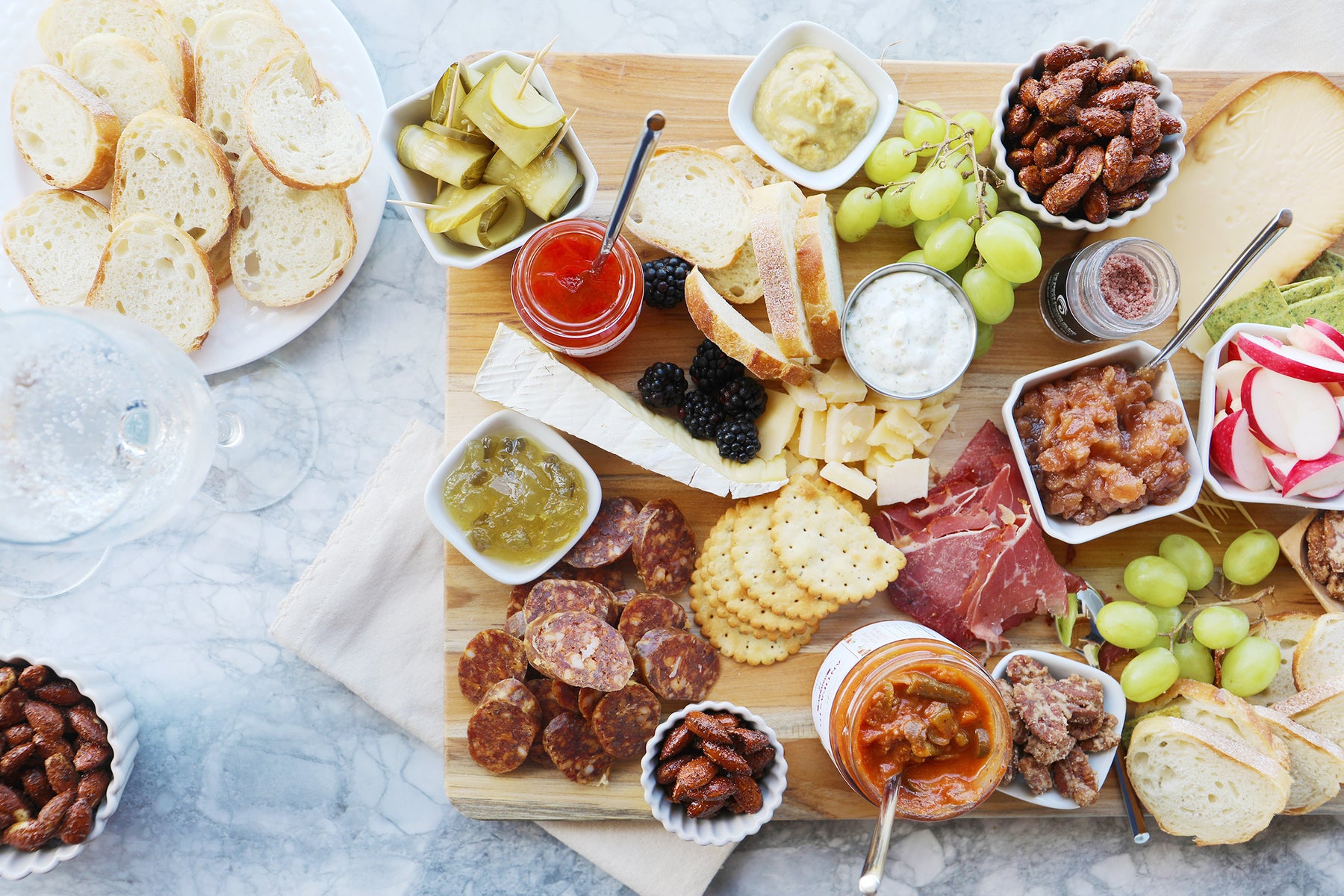 Rockin' around the charcuterie! 🎄
I'm BACK! For another instalment of Marsha's Favourite Things—a series of blog posts where I share my absolute favourite local finds for gifting this season. And all year round, really. 
Last week's highlight was on Seaview Candles' festive new line of holiday-inspired scents. Have you checked them out yet? If not, take a look here. Warning! They're bound to sell out before Christmas.
Today's pick is one of my favourite things… period!!! 
You guys, this is basically an emergency kit for your kitchen: The Christmas Entertainer Gift Box
I recorded a little video to tell you a bit more about why I love this item so much, and some ideas of who you can cross off your holiday shopping list with this puppy (that's a figure of speech, there are no puppies in this box).
The Christmas Entertainer Gift Box includes EVERYTHING you need for feeding (and impressing) your last-minute guests. Well, almost everything. You'll want to open up a bag of chips and maybe a box of crackers, too.
It's also perfect for nibbling on while you wrap prezzies and/or decorate the Christmas tree!
And, let's be honest. This going to save you on those days when you come home exhausted and don't have the energy for a meal more complicated than scooping yummy things out of jars, onto crackers.
Lots of love,
Marsha