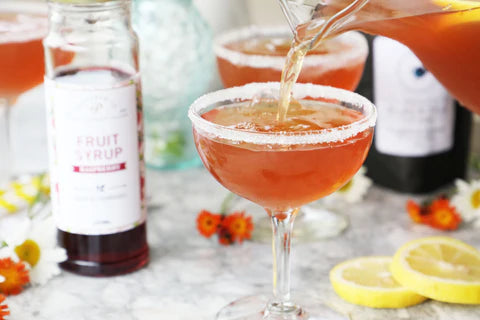 O Come All Ye Cocktails... 🍸
Welcome back to another edition of Marsha's Favourite Things! A series of blog posts where I gush about my favourite local products for eating, gifting, and/or sharing. 
Week One featured Seaview Candles (many of these have sold out already, so if you're thinking of grabbing a couple, don't wait too much longer!) which make a great gift for teachers or neighbours, or anyone on your list, really.
Week Two was our Christmas Entertainer Gift Box, which is a great pantry emergency kit for unexpected guests, or a host/hostess gift.
And this week I'm all about Happy Hour!
You might not think of the Preserve Company when you're thinking of gifts for the cocktail or mocktail lover in your life, but we carry oodles of products that will liven up a happy hour.
I made a video to tell you about my favourites, and you'll find links to the products I mention at the bottom of this post. 
Items mentioned in the video include: 
I hope you have fun thinking outside the jar! 
Enjoy, and I'll see you back here next week 😘
Marsha 
***UPDATE*** After publishing this post, we decided to make a Happy Hour Gift Box with all my faves! Check it out here: HAPPY HOUR GIFT BOX