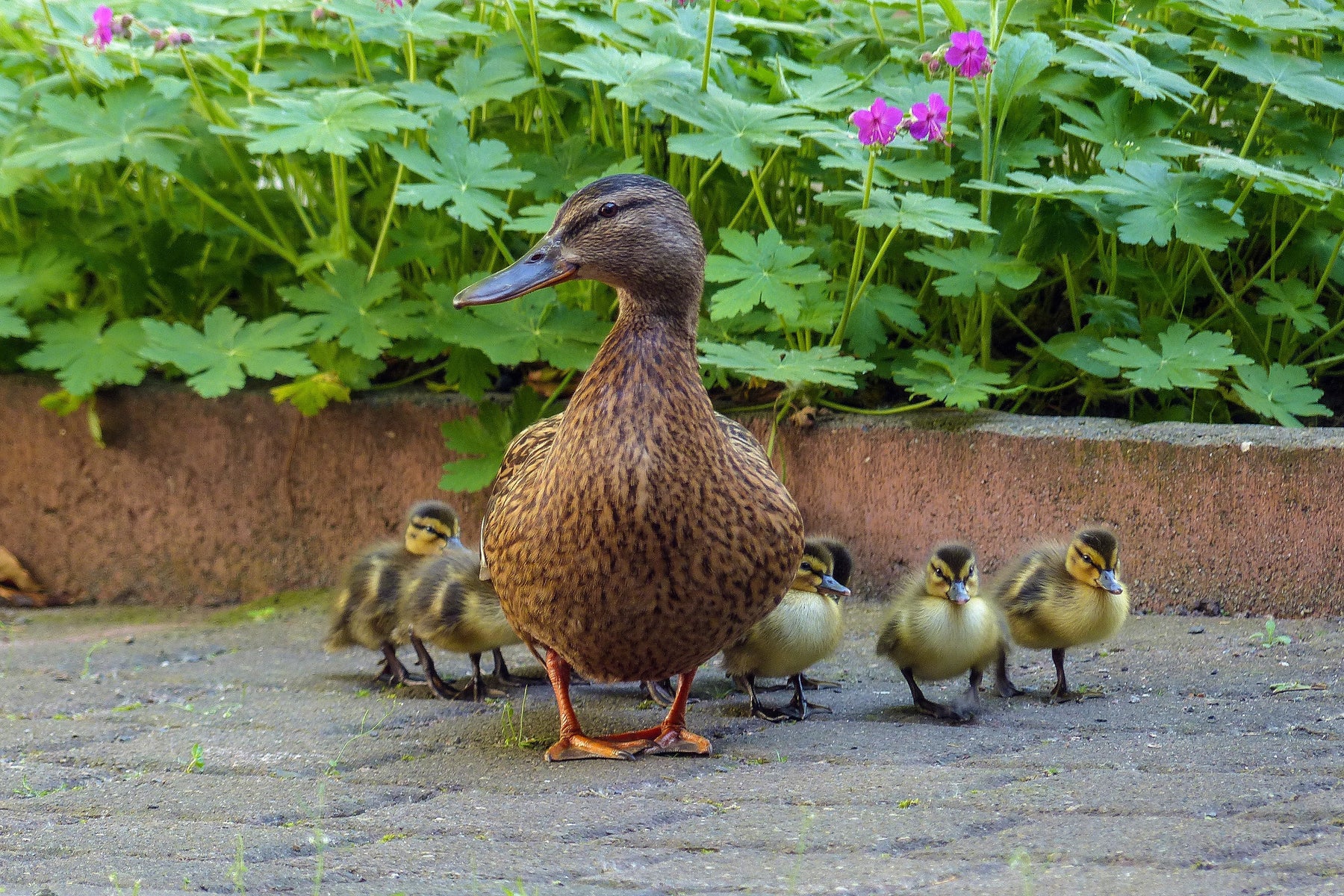 This Quacks Me Up!
Mother Duck says, "Quack quack quack quack!"
You probably know all about Prince Edward Island's famous red head (Anne) and our favourite shellfish (lobster). But, did you know that we also have a beloved duck?
Lucy the Duck was the big news story in PEI this week, and it's quite fitting I share her story on Mother's Day weekend because this is one devoted mother.
For the eighth year in a row, Lucy has set up house in the Atlantic Superstore's Garden Centre in Charlottetown.
Every year, just like clockwork, Lucy makes her nest within the plants and lays her eggs. The Superstore staff cordons off the area and provides her with all the food she needs. She bathes in the parking lot puddles, and, after her eggs hatch, the police direct traffic so the family can safely waddle across the road and go to wherever it is that they go after they leave the Garden Centre.

This year, Lucy has a boyfriend with her (but rumour has it he spends most of his time in the nearby McDonald's parking lot feasting on French fries).

I just love this CBC news story because it is another testament of the wonderful people we have here in Prince Edward Island. Everyone looks forward to Lucy's return. (You can read more about Lucy and her boyfriend Lucifer here: http://www.cbc.ca/news/canada/prince-edward-island/pei-lucy-duck-superstore-garden-1.4101801)

Speaking of Moms, our restaurant will be open Mother's Day from 11:30 to 4.  Here is our Mother's Day menu. We officially will open for the season on May 26. Hopefully, we will see you this year.
While taking reservations for the restaurant this week, I got thinking about blended families and the roles that stepmoms have in society. While looking through the Globe and Mail today, I read, "On Mother's Day, stepmoms navigate tricky emotional territory" by Leah MacLaren who shares her perspective here. 
Wishing Mom's everywhere a wonderful day and one where they feel the love where it may come from.