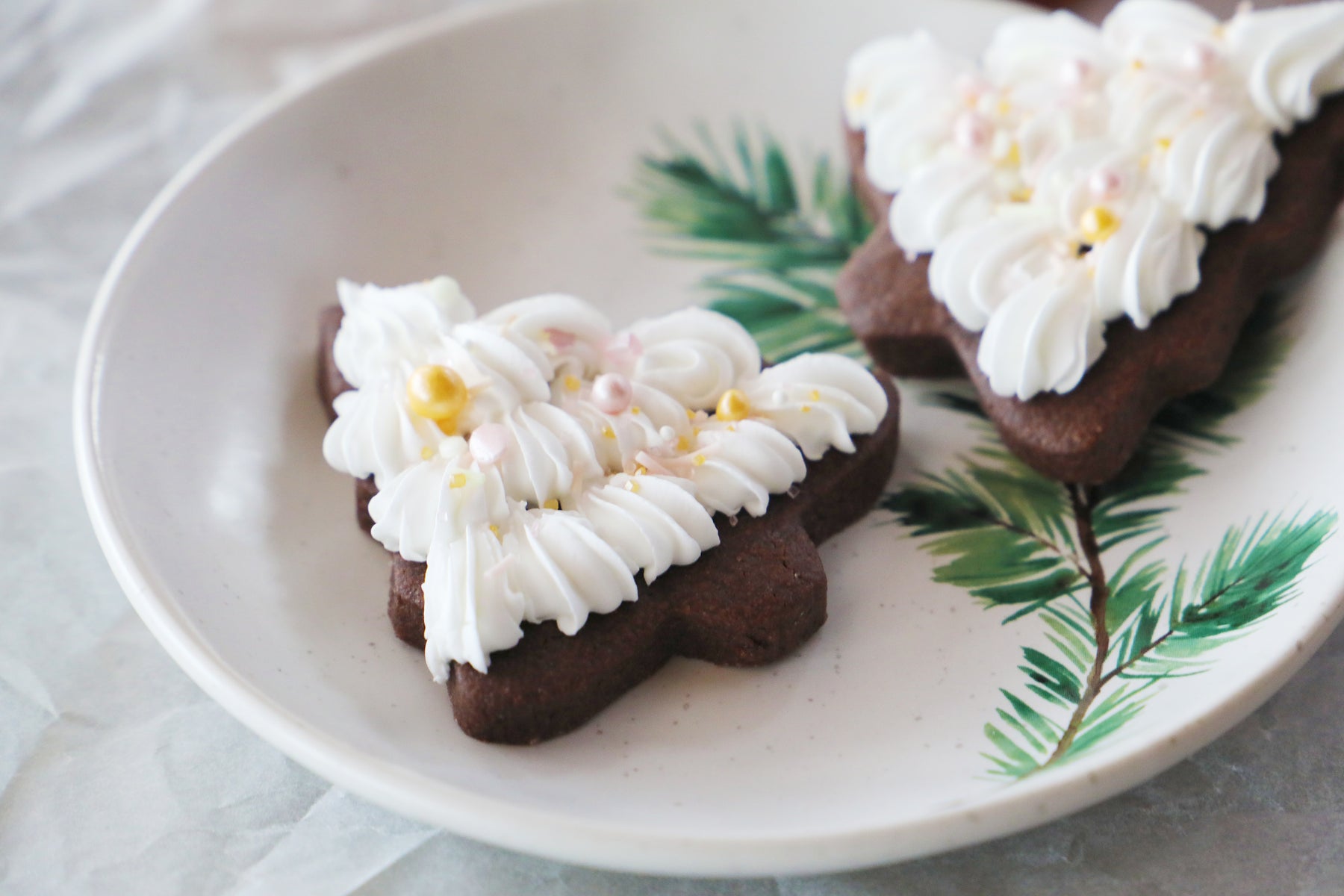 Hot Chocolate Cut-out Cookies
Approx. 2 Dozen cookies

1 cup unsalted butter
1 cup white sugar
1 large egg
1 tsp vanilla
2 cups all purpose flour
¼ cup powdered Preserve Company Hot Chocolate
¼ cup dark cocoa powder
½ tsp espresso powder
½ tsp salt

- In the bowl of a stand mixer, or with a hand mixer, beat the butter and the sugar together. You do not need to beat it for too long as you do not need to incorporate a lot of air into these cookies. Add egg and vanilla and beat until combined.
- In a separate bowl sift together the flour, powdered hot chocolate, cocoa powder, espresso powder, and the salt. Add these dry ingredients to the wet and mix until dough forms. Once formed divide into two disks. Roll out each disk between parchment paper to ¼ inch thickness.
Place rolled out dough (still between parchment) into fridge for 45 minutes.
- Preheat oven to 350°.
- Once chilled, cut out desired shapes and lay on a parchment lined baking sheet. Bake cookies for 10-12 minutes rotating halfway through. Cool before decorating.
- Combine extra dough back into a disk and roll out again. Place back in fridge for 10-15 minutes or until chilled. Repeat until there is no dough left.
- Decorate cooled cookies with royal icing and sprinkles as desired. Cookies will last 3-5 days in a sealed container. Unfrosted cookies will also freeze for up to 3 months.