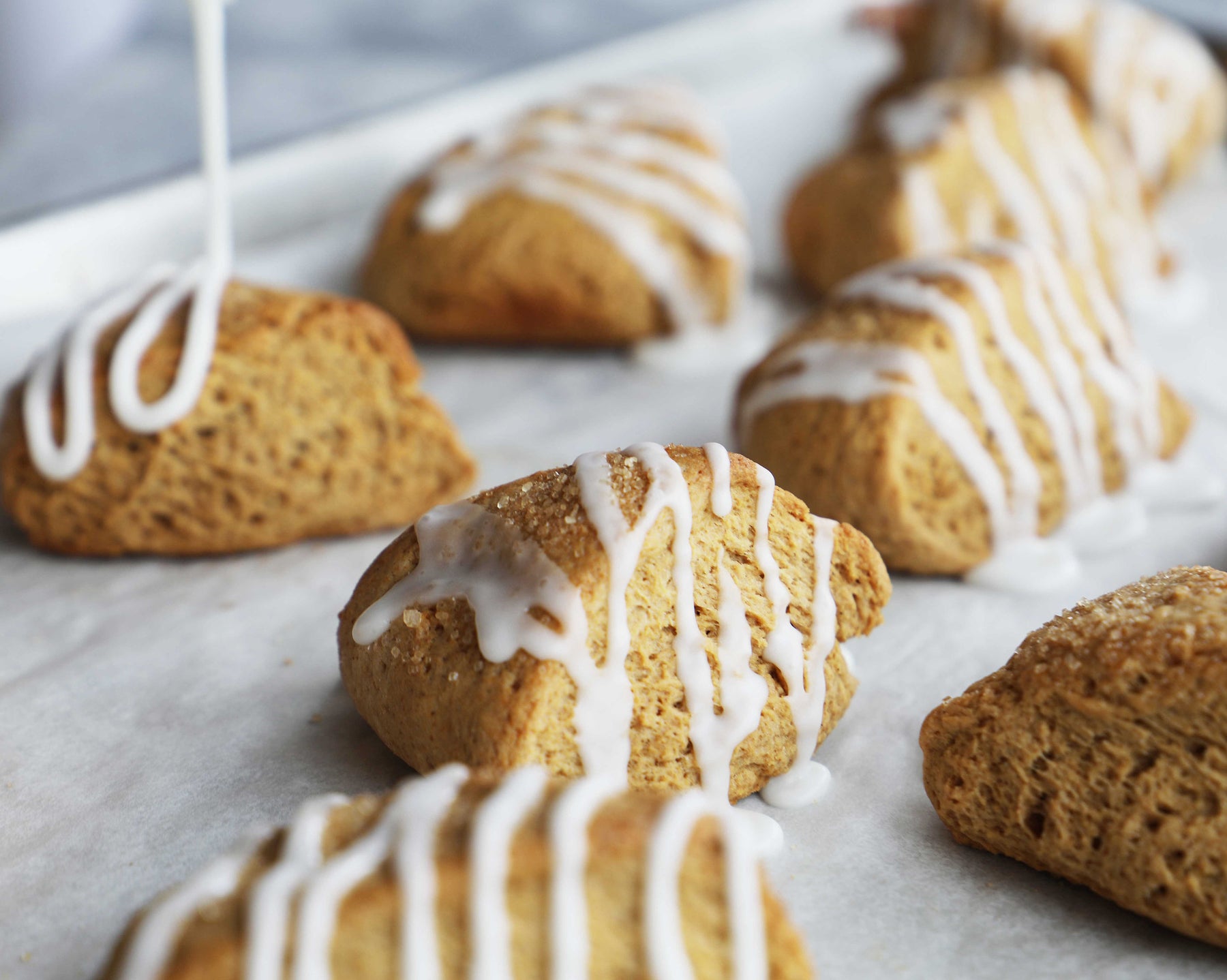 Gingerbread Scones
These sweetly spiced scones will make a delicious addition to any tea time or coffee date. Made with our simple Tea Biscuit Mix, sticky molasses, and a few household spices, these scones will be on your table in no time.
18 small scones

1 bag Tea Biscuit Mix
2/3 cup shortening
1 large egg
¾ cup milk
¼ cup molasses
1 ½ tsp ginger
½ tsp cinnamon
½ tsp cloves
Vanilla
Turbinado sugar

½ cup icing sugar
1 tbsp milk

- In a medium sized bowl whisk together the biscuit mix, ginger, cinnamon, and cloves. In a separate bowl mix the shortening, egg, molasses, and vanilla together. Add the shortening mixture to the dry. Mix with a fork, or your hand until it comes together and looks like wet sand. Pour in the milk and knead dough together. Pour out onto a floured surface and knead until it forms a smooth dough. Divide dough into 3 disks. Divide each disk into 6 pieces. Place scones on a parchment lined baking sheet, at least 1 ½ inch apart. Brush each scone with milk, and sprinkle turbinado sugar on the tops. Bake for 20-25 minutes at 400°, until the tops are nice and golden brown.
- To make drizzle, whisk together the icing sugar, and gradually add milk until you get the desired consistency.