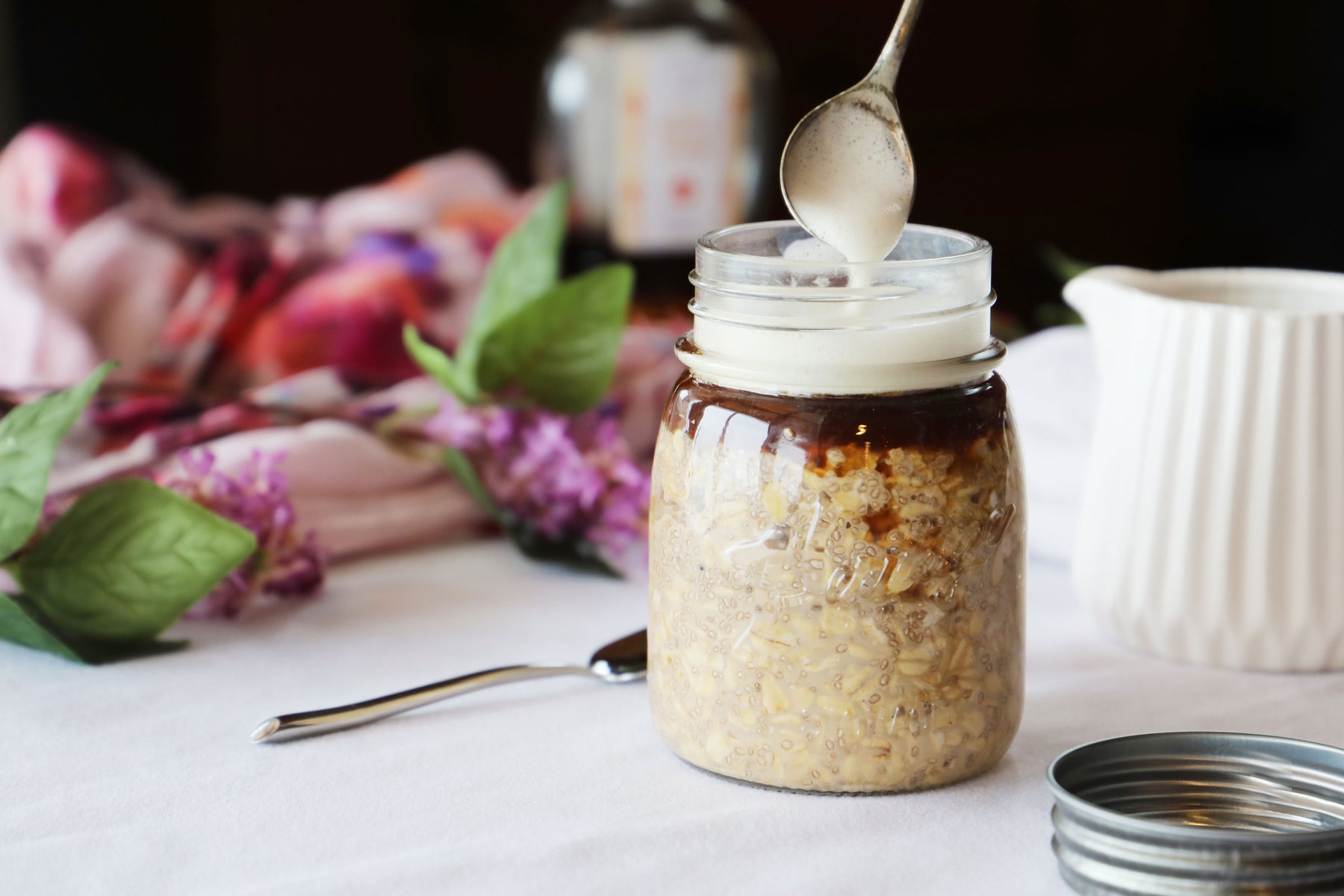 Coffee Lovers Overnight Oats with Maple Syrup, GF V
1 large jar, or two small jars

1 cup gluten free oats (regular oats are fine too)
2 Tbsp chia seeds
¾ cup oat milk (or any kind of milk)
½ cup strong brewed Receiver Coffee, cooled
2 tbsp Organic Maple Syrup (or more to taste)

- In a large jar (or two smaller jars) stir together the oats and the chia seeds. In a separate bowl, stir together the oat milk, ¼ cup of coffee, and maple syrup. Pour the milk mixture into the jar(s) and stir to combine. Set in fridge overnight, or for at least 8 hours.
- To serve these, add the remaining ¼ cup of cooled coffee on top of your overnight oats, and finish with oat milk foam. Enjoy!
- To make oat milk foam, heat up ¼ cup of milk in a small saucepan. Remove pan just before simmering and pour into a bowl or glass jar. Using a milk frother or a whisk, whisk until foamy. Spoon the oat milk foam on top of coffee.
- Enjoy!