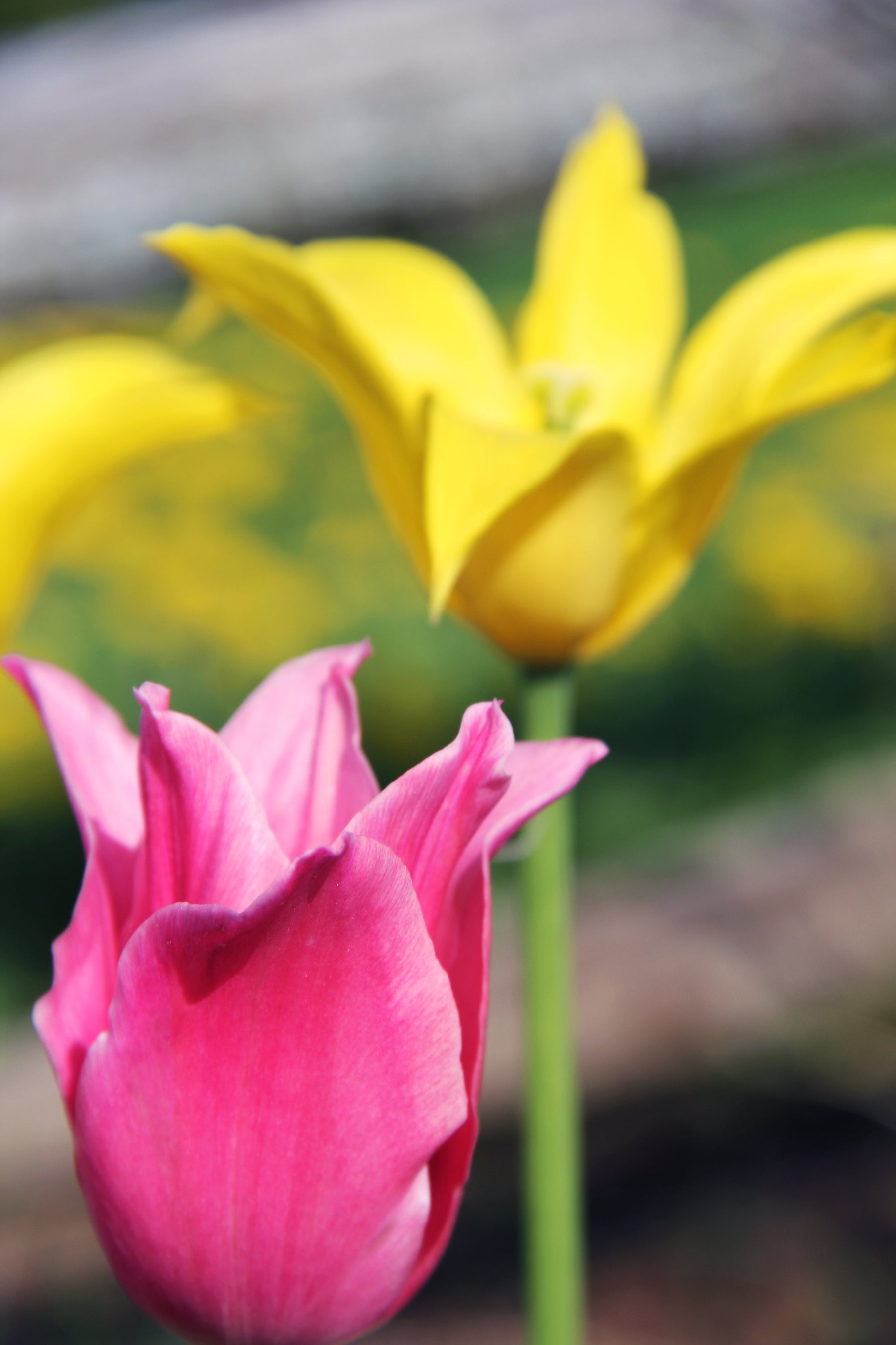 You Never Waste Time Doing This + Inspiring Teachers + What Causes Dry Skin?
Good Morning from Warren Grove, Prince Edward Island
Is the kettle on; do you have time for a chat today?
It is a bit damp here this morning. Yet, many shades of green are beginning to display their splendour. So, all in all, it is an exciting time of year.
"Look deep into nature, and then you will understand everything better."
~ Albert Einstein
Let's go for a walk first.
These phone photos are from this morning from 8:10am to 8:30 am.
"Time spent amongst trees is never wasted time." ~ Katrina Mayer
We opened our restaurant for the season yesterday. It was beautiful to see so many regular customers and to meet some new ones as well. (Hi Jim & Doreen) 
The gardens, with the help of Hugo and Doug, are shaping up beautifully.
Last week I spoke of a book I was finishing, The Tea Girl from Hummingbird Lane. 
This is the only book I ever read the many pages of acknowledgements. I don't think I can summarize the book and do it justice. But, fair to say, I thought it was a fantastic display of authorship craft. The storytelling was inspiring.
Here is a little of what Amazon has to say about the book:
"From #1 New York Times bestselling author Lisa See, "one of those special writers capable of delivering both poetry and plot" (The New York Times Book Review), a moving novel about tradition, tea farming, and the bonds between mothers and daughters.
A powerful story about circumstances, culture, and distance, The Tea Girl of Hummingbird Lane paints an unforgettable portrait of a little-known region and its people and celebrates the bond of family."
"I would feel more optimistic about a bright future for man if he spent less time proving that he can outwit Nature and more time tasting her sweetness and respecting her seniority."― E.B. White.
Braiding Sweetgrass by Robin Wall Kimmerer is the next read.
Below is a video one of our blog readers sent. Thank you.
She sounds like an excellent teacher.
"Nature is not a place to visit. It is home."― Gary Snyder.
In speaking of teaching excellence, life-long educator Stephen Ritz began his career as an ordinary teacher. However, his destiny would lead him to provide food to those in need while encouraging healthy habits and attendance in school.
"One day during a classroom fight -- literally where I thought a student was going to grab a weapon -- he reached under the radiator and came out with a handful of daffodils, and the rest is history," Ritz told AccuWeather's Lincoln Riddle in a recent interview.
Ritz's mission started by accident that very moment in 2000 but has since evolved and gained the attention of the pope, his community and the internet.
You have to read and watch the rest of this beautiful story here.
In Charlottetown, two women started to match homeowners with gardeners to produce something of value. I can see the fruits of their labour will positively affect the community. 
May they all sit around the harvest table and share stories. 
From The Atlantic…" In her book Eating Together, Alice Julier argues that dining together can radically shift people's perspectives: It reduces people's perceptions of inequality, and diners tend to view those of different races, genders, and socioeconomic backgrounds as more equal than they would in other social scenarios."
May it grow.
"Those who find beauty in all of nature will find themselves at one with the secrets of life itself." ~L. Wolfe Gilbert
I loved reading about Erin Bateman, and Rhea Szarics joke their idea to match up gardeners with homeowners in Charlottetown and Stratford is like Tinder for gardening.
"We've been joking about it quite a bit," said Szarics with a laugh.
The green-thumbed friends met this past winter when they were both forest educators for the Sierra Club's Wild Child Program and came up with the idea of matching homeowners with gardeners without land but who want to grow their food.
Szarics is an avid gardener who moved into an apartment in Charlottetown this winter. She said she found herself approaching the growing season with no space to garden and community garden plots in short supply.
She found a friend with a backyard who agreed to let her use the space to garden.
"She's a busy professional, loves cooking, but does not have the time to grow fresh ingredients herself. So it was an ideal arrangement."
"Plant seeds of happiness, hope, success, and love; it will all come back to you in abundance. This is the law of nature." ~ Steve Maraboli
We are still collecting stories for Tea & Toast. Thank you goes to everyone who contributed, so far. We look forward to sharing them with others. As we are in the middle of designing and building a new website, it might be a while yet.
In the spirit of Tea & Toast, I enjoyed reading this short article by Matthew J. Franc. The Bookshelf: The Pleasures of the Table.
"Those who contemplate the beauty of the earth find reserves of strength that will endure as long as life lasts."― Rachel Carson
And from a humans out-of-this-world perspective. 
For the last three weeks; this has been the most listened to album on my playlist.  Whether reading, thinking or working...I love this album, Bylur, by Eydis Evensen. 
Another Icelandic artist. Sample listen here.  
May you have a lovely weekend and joy be your companion. 
With love from Prince Edward Island. 
Bruce & Millie
ps. Your Morning Smile
What's the leading cause of dry skin?
Towels.