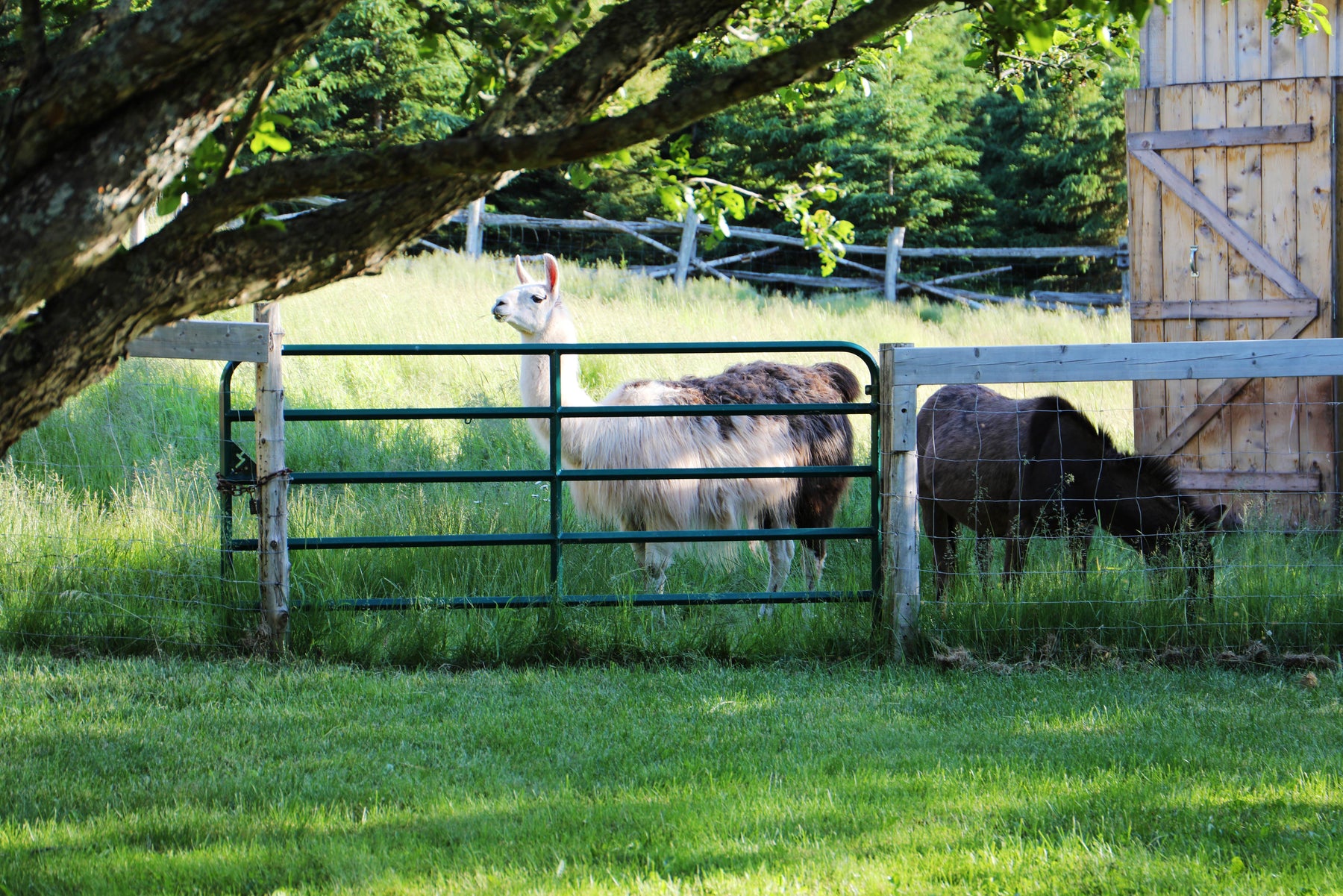 What Was I to Do? + Zest Only + Bad Cold.
Good Morning from Warren Grove, Prince Edward Island
Today, I am writing part 5 of a series of postings about my journey as a small business owner. To be honest, I am not 100% comfortable doing this, so I will keep going. 
Part Four last paragraph.
I called my restaurant friend and asked for a job as a waiter. And is there any way I could use his kitchen after they closed for the night to cook some strawberries?
I needed to start making PRESERVES. 
Part 5
Shawn was co-owner of a little restaurant on Sydney Street called, Off-Broadway, located around the corner from the Confederation Centre Theatre.
A few years earlier, it was a little sandwich place called LeCafe. 
Shawn and his business partner converted this space into a cozy 24 seat restaurant. One cook, one server, and it was busy.
He hired me as a server, and I served many plates of Cheese and Broccoli Pie.
Shawn was a kind man and gracious enough to let me use his kitchen to bottle strawberries. Fortunately, it might also be an effort to make room in his freezer, as my strawberries took most of the space in it.
"There is graciousness and a kind of urbanity in beginning with men by esteem and confidence. It proves, at least, that we have long lived in good company with others and with ourselves." ~ Joseph Joubert
My first batch was going to be Strawberry & Orange. I zested the orange to be sure I didn't take any pith. I wanted only the oil of the orange with the strawberries and sugar.
I had decided that I did not want to add a lot of sugar to the strawberries. I read all the books, I made 'jam' for the lady in Toronto, and the amount of sugar used was too shocking. I couldn't do it. I wanted to focus on flavour.
Late at night, stirring my first recipe in the kitchen, Shawn enters, enjoying a glass of Grand Marnier. "Would you like a glass?" he asked. I thought to myself, no, but I will save him from the trouble he was heading into by finishing the rest of the bottle. So I said yes.
He brought an 8-ounce water glass of Grand Marnier and left the kitchen. I looked at it and thought, Crepe Suzette. I was boiling strawberries, orange and sugar; all I need is Grand Marnier. So I dumped the contents of the glass into the pot.
"If you combine good flavours, food turns into an orchestra." ~ Joey Fatone
The response in the pot was exciting. It seemed the strawberries were dancing with the heated Grand Marnier. The aroma in the air was enticing. I had no idea what it was going to be like once bottled.
It was now late and time to go home. Before leaving, I hid several cases of my Strawberry Grand Marnier under the seats at table 6.
When I returned for my lunch shift the next day, I went to table 6, everyone's favourite. The booth was tucked privately into the corner of the restaurant and seated four guests. No one other than the server could see who was sitting there. 
Excited to try, I took a jar into the kitchen, looking for a spoon.  After mentioning to Shawn what I did with the glass of Grand Marnier he gave me, he was also anxious to taste it.
I opened the jar, smelled it, tasted it and was happy.
We were about to open for lunch, and I was excited to share with others. So I started putting it on top of the restaurant's famous Banana Torte.
Customers enjoyed this new topping and inquired about it.
I started bootlegging Strawberry Grand Marnier to the tables that day. It was near Christmas 1984.
Over the next few months, I cooked all the strawberries and bought lots of Grand Marnier. Then, with Shawn's approval, and over those months, I sold 450 jars of preserves to his customers as they dined.
That was it. I found what I was looking to do.
"Enthusiasm is one of the most powerful engines of success.
When you do a thing, do it with all your might.
Put your whole soul into it. Stamp it with your own personality.
Be active, be energetic, be enthusiastic and faithful, and you will accomplish your object.
Nothing great was ever achieved without enthusiasm."
~ Ralph Waldo Emerson
Spring of 1985, I started planning the next steps in this journey.
I needed a place, and I needed equipment.
Found a place on Fitzroy Street. An older three-story building with three floors, with each floor having three bedrooms.
I managed to get the ground floor for 350 a month. During that time, I was still a waiter at Off-Broadway.
On my way to work, I noticed Shawn had put his old 30-inch propane stove outside. It was going on its way to the Sleepy Hollow dump. 
I asked Shawn if I could buy it. He said, "sure, it's yours for twenty-five."
It is getting exciting; I have a place, I have a stove. But I need a pot.
There was a local company in the stainless steel cookware business. They sold me a large 'seconds' stockpot for fifteen dollars. We still use it to this day.
I bought several gallons of white gloss paint.  Then painted the walls and ceilings of my three-bedroom manufacturing facility. Next, I needed to get the propane hooked up, the stove installed, the stockpot and I will be ready.
Almost. I need berries. I need sugar. I need bottles. I need credit.
I called one of the men I had sat with a few months earlier to apologize for my first failed venture. I shared what I was trying to do. I explained my goal all along was to make preserves.
I didn't ask; he came right out and offered bottles, sugar and credit through his distributing company.
"Life is a gift from God, an unlimited series of opportunities
to find the good in ourselves and others.
There is good in everything if we are willing to see it." ~ Alan Cohen
Near my 'manufacturing' facility, Roger Balderston sold beautiful Prince Edward Island strawberries. Buying berries from Roger and Marjorie was the beginning of a beautiful 20-year farmer and preserve maker relationship.
I liked the booth idea of setting up to sell to preserves and approached the mall owners to see if they would allow me. They did.
Built a nice little booth, painted it dark green. I had a tasteful sign printed, hung it above the stall. I put gingham cloth on top of the jars and proceeded to market the lowest sugar preserves possible.
One day a gentleman stood and watched the goings-on. Then, looking somewhat puzzled, he came forward and introduced himself.  Colin was from the provincial Department of Industry.  He mentioned he had not heard of Prince Edward Island Preserve Company. Then, he asked, "where is your manufacturing facility?" 
I said, "would you like to see it?"
He said, "yes."
He asked if he could bring two of his colleagues with him. The other two were from community development.
I said, "sure, meet me tomorrow at 83 Fitzroy Street, 1 pm."
The next day, Colin, Bill, and Tom arrived in business suits and crisp knotted ties. 
I gave a tour of the manufacturing facility. 
Bedroom number one was for storing bottles and packaging. 
Bedroom number two was for labelling the jars and storage.  
Behind the closed door, bedroom number three was for sleep.
I showed of my glaring gloss white kitchen, new-to-me stove and shiny pot from Paderno. We then sat in the living room and had a chat.
Not sure what they thought once they left the 'manufacturing' facility. 
Not soon after, I had a new landlord.  He offered two months' rent back if I could move within a couple of weeks. 
He wanted to tear the old house down and build a new office building. 
I needed to find a new place and fast.
Hope to see you back next week for Chapter 6. 
Thank you for reading this far. Thank you for your kindness and generosity.

While writing, I have been listening to Isata Kanneh-Mason. An album called Summertime. Sample Listen Here. 
Have a wonderful weekend. 
Stay safe. Stay sane. Stay hopeful.
With love from Prince Edward Island, 
Bruce + Millee
ps. Your Morning Smile 
Ricky: You really don't look good.
Bob: I have a cold.
Ricky: My goodness, AND you have a cold too!