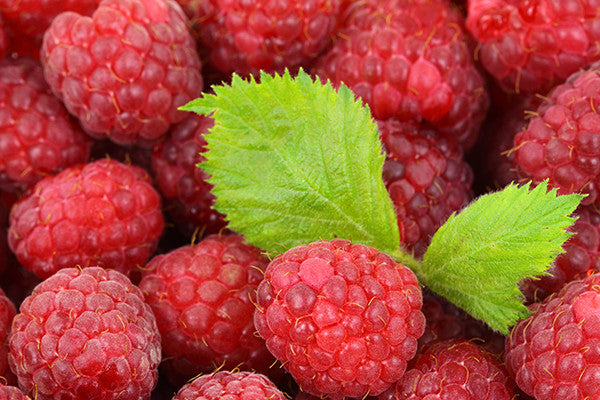 Raspberries & Tea Week 30 on Prince Edward Island!
Summertime teas

As I sit down to write this blog post, there's a slight chill in the air. I've just come in from the gardens for a cup of tea. The weather has been warm this summer, and I've mostly been enjoying my tea iced with lemon slices, but today I find myself reaching for a cup of Creamy Earl Grey.

Many of our readers and our customers are tea lovers. How about you? Do you enjoy drinking tea? And if so, do your tea tastes vary depending on the season?

Personally, I tend to drink more iced herbal teas and green teas in the summer than I do black teas. And in the winter, I tend to drink richer blends of teas.

Speaking of tea, in a couple of months, we'll be launching a brand new tea blog as a way for me to share my passion for all things tea. If you love tea and/or if you would love to learn more about this age-old drink, I hope you'll enjoy what we're coming up with. What sorts of topics would you like to see addressed in a blog about tea? I'm all ears.

Besides iced tea, something else I've been enjoying this week? Fresh raspberries! Hope to get out to the fields and pick some soon, real soon.  Of course, we enjoy raspberries all year from our freezer, and as well, there are thousands who pilgrimage to our restaurant every year for our famous raspberry cream pie. But, there's something special about a freshly picked raspberry still warm from the sun.
Our store is bustling this summer, the addition of our new line of No Sugar Added preserves is a hit and we can barely keep them in stock. Check them out here.
The Butterfly House located in our Gardens of Hope is enjoying a busy season as well and I just love this photo captured by our manager, Olivia. Check it out here.

And before I sign off and get back to the garden, don't forget that August 3rd is Watermelon Day! I recently discovered that a common American treat is a watermelon sprinkled with salt. We don't traditionally enjoy watermelon that way in Canada… is this true, my American friends?
This weekend is also the weekend for the River Clyde Pageant and it is looking to be a creative marvel. More info here. 
August 12&13, this year in the Gardens of Hope we are having the Prince Edward Island Visual Arts Festival. We are trying to raise some funds to assist in the building of a new sunroom on the Respite Cottage. More info here. 
We are giving away a couple of Dunoon mugs and if you enjoy the chance of winning, you can enter the contest here.