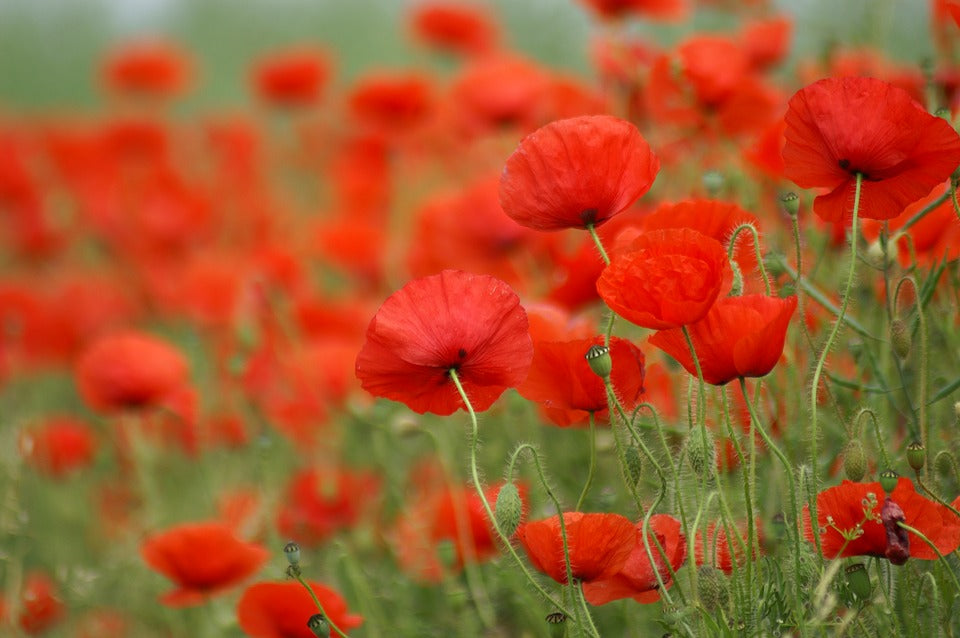 We Will Remember Them
I have a lump in my throat as I write this post. November 11 is Remembrance Day in the British Commonwealth, and Veteran's Day in the United States. A day when we take time to reflect on the cost of our freedoms. I wrote a blog post two years ago that summarizes my feelings.
Rather than repeating these words, you may read it here if you would like: Emotional
I recently learned of a campaign called No Stone Left Alone. Canadian school children were encouraged, through this initiative, to visit cemeteries and pay respect to our fallen soldiers.
Almost 8,000 students in Canada visited 100 cemeteries this year, honouring more than 51,000Canadian Armed Forces members. https://www.nostoneleftalone.ca Our shop is closed on November 11th, out of respect for those who have died in military service, and for those who continue to put their lives at risk to serve our great country.
We will remember.
In Flanders Fields
In Flanders fields the poppies blow
Between the crosses, row on row,
That mark our place; and in the sky
The larks, still bravely singing, fly
Scarce heard amid the guns below.
We are the Dead. Short days ago
We lived, felt dawn, saw sunset glow,
Loved and were loved, and now we lie
Take up our quarrel with the foe:
To you from failing hands we throw
The torch; be yours to hold it high.
If ye break faith with us who die
We shall not sleep, though poppies grow