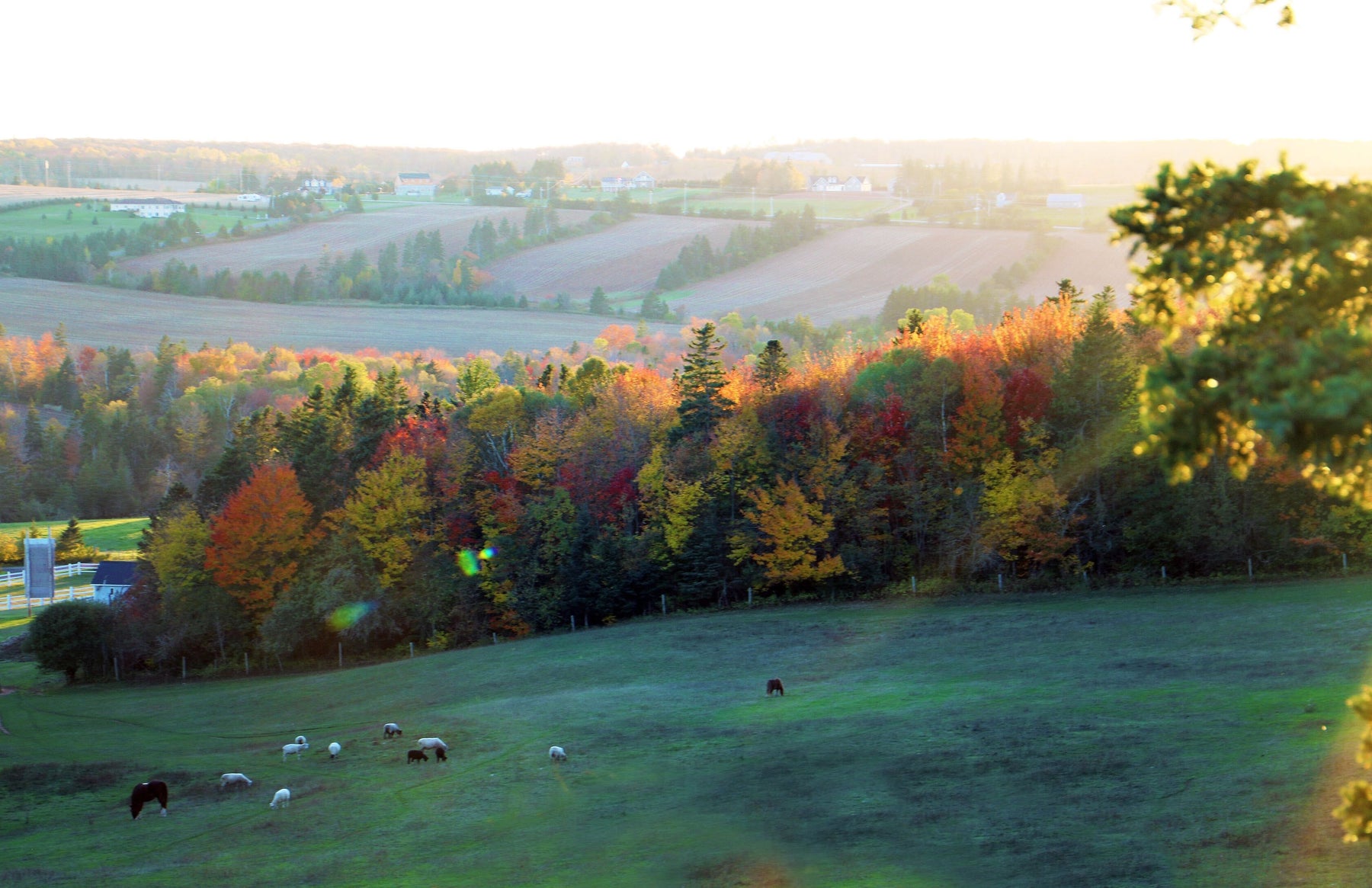 We Are All Crew + I Am Feeling it Even More + Elmo & Robin
Good Morning from Prince Edward Island, 
Cuppa time...thank you for the invite. 
It has been a beautiful fall on the Island and those of us who reside here are so blessed to live on this little piece of heaven. 
"Pay attention to what you care about, and care about what you pay attention to." Rob Walker, the Art of Noticing
I was so inspired to read this week about Dr. Bill Mason. Two years ago, he suffered a stroke. His brain function was not impacted, but his body was. He became unsteady on his feet and needed a cane to get around.
"I figured out that part of the wobbliness was that I was very weak. It wasn't so much a neurological deficit, but I figured if I could get the strength component dealt with, then I would be less wobbly."
So he joined the local CrossFit gym and started to work at regaining some strength. 
What an inspiration! He is 96 years old! 
Thank you Sarah Keaveny Vos of CBC for writing such an beautiful story. You need to read this.
This little Island community has a way of caring for others.  And usually doing what is necessary to ensure the safety and care of all. But within me there is always room for improvement.
Only those who are totally self-aware are free from an unconscious bias of some sort of another. And in a lot of cases a negative bias. Whether ageism, sexism, or racism. 
The Self is not a known territory, but a wilderness.
Too often we forget that. 
Too often we reach the boundaries of what we know about ourselves and turn back. 
Now is a time to push past the known self, to reach beyond the limits that have defined us and restricted our growth and self-expression. 
~ Paul Ferrini
Love is the answer. 
Dreams a wonderful song by the Cranberries is played below by 40 Irish women in support of Safe Ireland, creating safety for women or children. 
It's never quite as it seems
I know I've felt like this before
But now I'm feeling it even more
The person falling here is me
You have my heart so don't hurt me
You're what I couldn't find…
Love is the greatest gift when given. It is the highest honour when received. ~ Fawn Weaver
Earlier in the week this quote got me thinking about free world societies. It feels to me our systems are under attack externally and in some cases internally. I found this quote worthy to share and surely something to think about. 
"A country is considered the more civilized the more the wisdom and efficiency of its laws hinder a weak man from becoming too weak and a powerful one too powerful." ~Primo Levi, Holocaust survivor 
And, ,Marshall McLuhan says it well...
"There are no passengers
on spaceship earth.
We are all crew."
The book challenge I had set for myself in 2020 was to read 20 books. It would be a first for me. In the last three weeks, I have finished, #10 The Book of Longings by Sue Monk Kidd, #11 Emotionally Healthy Spirituality by Peter Scazzero, #12 Love Wins by Rob Bell, and have started #13 Love Without Conditions by Paul Ferrini.
We are coming on the time of year where we send two newsletters a week to remind folks, don't wait get your order in during the busy mail order season.
Over the last few weeks, you may have noticed some irregularities with our emails. My apologies. We have moved our email service to a new provider. We had been experiencing a lot of issues with deliverability. A lot of our regular readers were letting me know that they were not receiving their emails from us.
We are not spammers. We wish to have a clean email list. I am setting our system up to only send to people who have confirmed their email addresses with us. So you have had received a request to do so. Thank for complying.
On that note as we have done for the last few years, at the end of my blog we will have a little section called:
Taking Care of Business
Since the introduction of digital printers many years ago, I have had an idea to bring to the world and it is finally happening. The idea finally was birthed this week. 
I realize I make my living from being a merchant, but I do make my life from serving others. 
Shirley & I have always wanted to make the magical moment when someone opens a gift from someone in their life that matters even more magical. 
We now have the ability in-house to help make that happen. 
Can you imagine sending a gift box of goodies to a friend or family member that ignites fond memories? 
Well, now you can. 
We have set technology in place allowing you to upload a personal photograph with your order. Perhaps of the family, or maybe a photo of you and your friend together, or a new family member. We will design the label, print the label and put it on your gift box, handwrite the card with your words and send it with love for you. 
Check out our personalized gift box here. Scroll down and look at the last on the right hand side. 
Thank you for your time today and I sincerely wish you the best of weekends. 
Take care of each other. 
With love from Prince Edward Island.
Sincerely, 
Bruce & Millie
Ps. Don't Forget Your Morning Smile