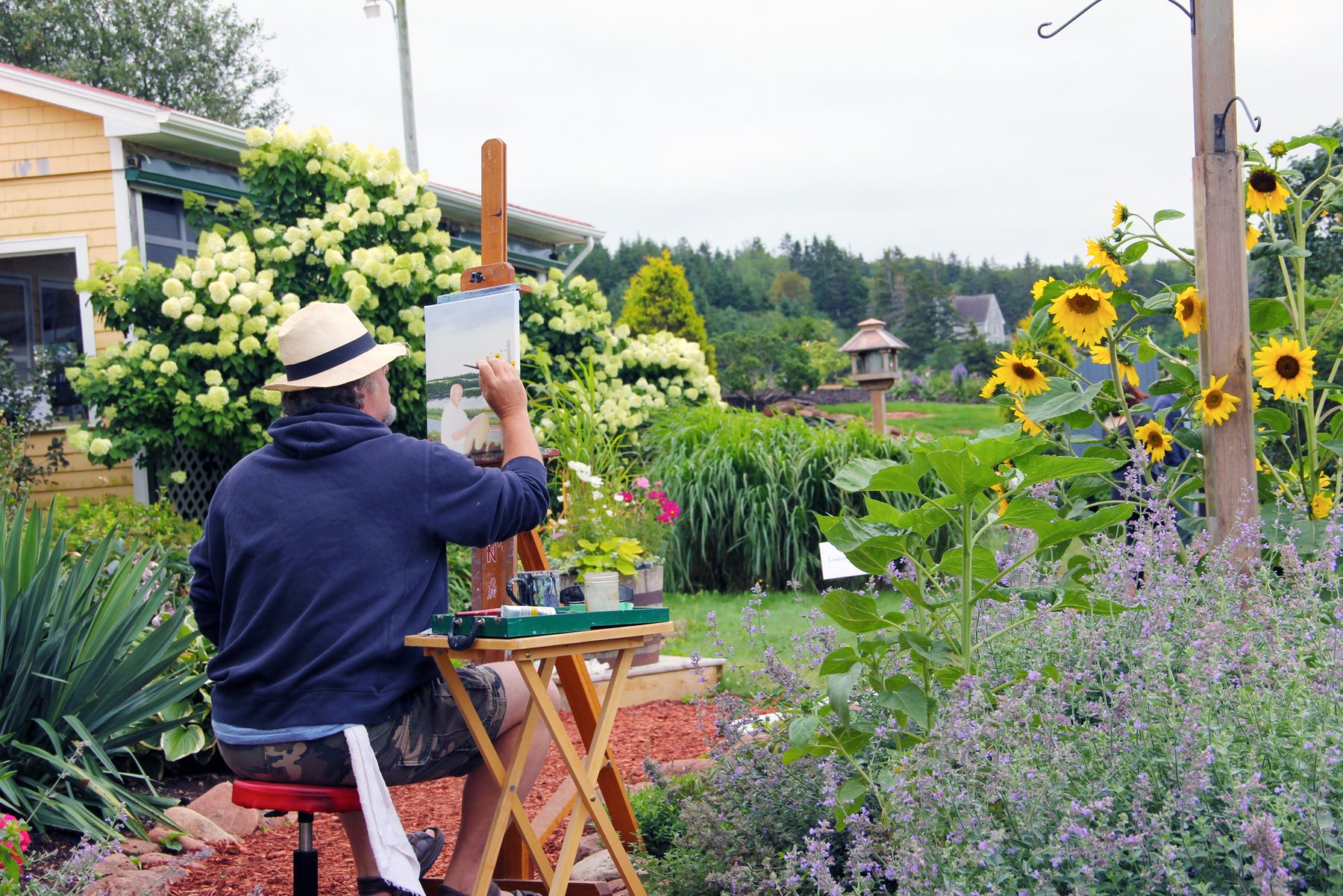 Too Many Blessings to Count!
Earlier in the week, I had the pleasure of celebrating another trip around the sun with cake and ice cream! Shirley, a dear friend and I went out for a quiet meal and a nice evening counting all our blessings together. 
I hope you, like me, always celebrate your birthday with joy. Growing older is a privilege denied to many. I appreciate all of the well-wishes that were sent my way.

While it's officially half way through August, things are still bustling at the Preserve Company in New Glasgow. We're delighted to welcome so many guests from around the world to our glorious little part of the Island. Our new No Sugar Added preserves is one of the most popular things to be disappearing from our shelves this summer.

The weather today is a mixed bag of sun and cloud, so guests are quite enjoying our wide selection of hot teas. If the rain comes tonight I think I'll use the fresh local cauliflower that we picked up from the market to prepare one of my favourite comforting meals for dinner this evening: curried cauliflower soup. Mmm!

You can find the recipe here: https://preservecompany.com/blogs/recipes/13667493-curried-cauliflower-soup

I'm curious… what will you be enjoying for dinner this evening?
Last weekend we hosted the Prince Edward Island Visual Arts Festival in our Gardens of Hope. We certainly want to thank all who participated and donated to our Sunroom addition onto the Respite Cottage. Click here to see a series of photos taken by Katherine MacLaine.
Hope you had a nice week and next week is a joy for you and yours! 
Contentment is not the fulfillment of what you want, but the realization of how much you already have.
With love from New Glasgow, Prince Edward Island! 
Sincerely,
Bruce