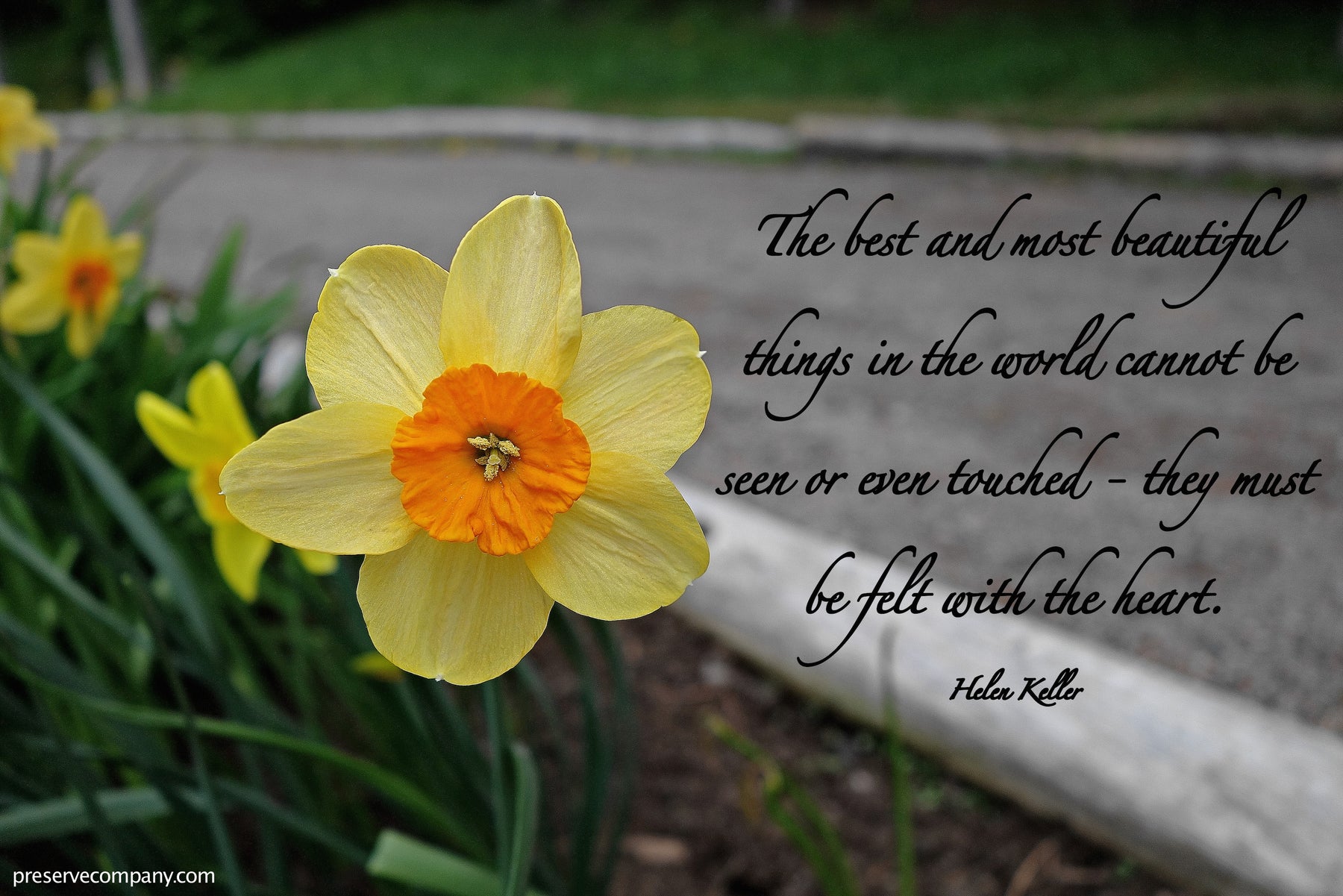 Sunshine can still be in one's heart!
On sunny days like this, I am just in from inspecting the gardens and planning for next week, I'm inside for a break, and I thought it would be a great time to write my thoughts for the week. (Some of them, at least.)

The big news nearing the end of this week seems to be the weather front moving in; it seems the sun won't last too long!
As is the case in many parts of the Maritimes this weekend, we're bracing for major rain. Please join us in keeping our friends and neighbours in our thoughts and prayers that nobody suffers injury or property damage from the winds and rain.

I don't mind the rain (unless it's destructive), it certainly has a purpose. I like an excuse sometimes to stay inside with a good book and a cup of tea.
Gardeners all over the Maritimer want a wee bit of rain, but not the forecasted I am sure, if we can get through this relatively unscathed, we can get back to dreaming about what is soon out of the garden and onto the plate. 
For one, I am thinking about Asparagus! 
Tasty article here on Asparagus and some great ideas as to its usage. Thank you goes to the New York Times. Read here. 
I was touched this week by this lovely story showcased by CBC. 
I just felt that compelled to share it with you, about a young foal, an autistic boy, and the kindness of people. The love shown to this family by a total stranger is extraordinary. Read about Jared's Courage here:

http://www.cbc.ca/news/canada/prince-edward-island/pei-horse-jareds-courage-1.4095689 
Mother's Day is just around the corner, and we are busy getting ready for the special occasion day of all days. 
Two things to note:
We are giving away 10 pounds of Island Lobster; the draw is Wednesday 9 pm. AST. Enter the contest here.  One caveat for our American readers, I am sorry, but we cannot ship lobster to the US, but if you have a cottage here, let me know when you are returning to the Island and we will have it ready when you arrive home. 
Our restaurant is open for Mother's Day from 11:30 to 4, and then re-opens for the season officially on May 26th. Our Mother's Day menu is here.