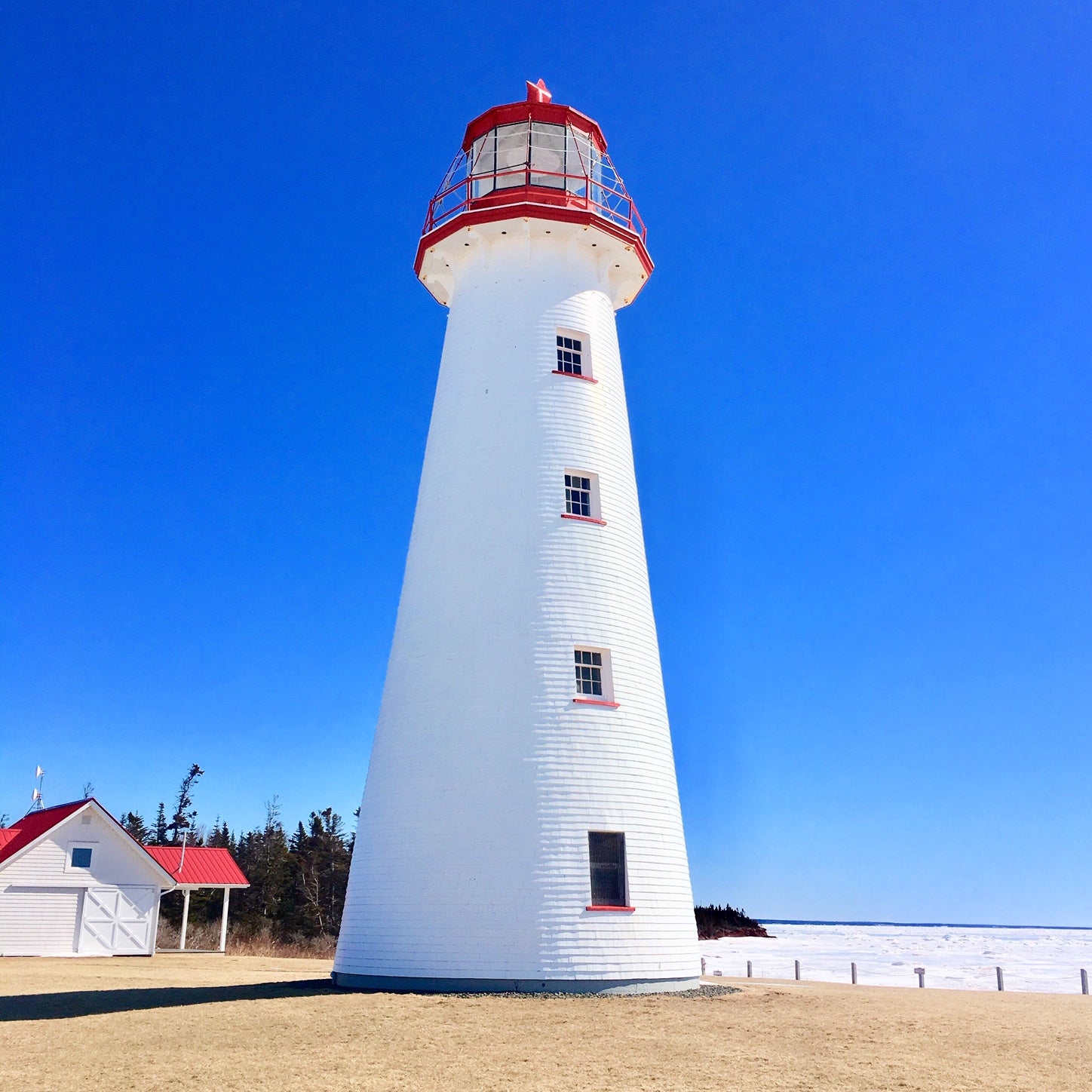 Strangers in Paradise, Regretful Giving, Life's Purpose is Not Happiness
Good Morning from Prince Edward Island
Spring has sprung! Whooohooo!
Put the kettle on.
Thank you for choosing to share your time with me. I am sure countless things beckon your time, so thank you, I really mean it.  I trust our tea time together will be worthwhile.
March and April on Prince Edward Island are usually months of hope and frustration with weather teasing us with its unpredictability. We dream of colours to come.
Spring, with that nameless pathos in the air which dwells with all things fair, spring with her golden sands and silver rain, is with us once again. - Henry Timrod
Usually, when I write, I put wireless headphones on, and listen to music that doesn't interrupt my thinking but encourages it along one way or another. When you listen to music, the brain releases the neurotransmitter dopamine, which makes you feel good, and reduces stress and anxiety. I find classical or easy listening music to do exactly that.
When I begin writing, I don't know where I will go with words. I start with a blank page, then I go about seeking internally or externally to find one thread to start pulling on to see what unravels and if what looks hopeful and an encouraging journey, I will be inspired to start.
Here we go...
A month ago, in advance of the deep spring cleaning ritual, I did a purge of books, cd's, cassette tapes recordings and took them for a drive to the local missions store. I thought why not put the items out into the universe for energized consumption and hope they do some good!  
Have you ever thrown or given something away, only to regret it.
Last week, I headed back to find a few of those regrets.  Books that I let go. Lo and behold not one speck of the 100 books, tapes, etc., were on the shelves or the warehouse. WOW….I certainly hope they made it to their rightful place with fair exchange being shared with the organization that does good for others.
My disappointment was short lived after I bought a couple of great books for two dollars. LOL, just living up to the character associated with my Scot name.
I was reminded of my experience this morning after reading this cute story, "My Sketchbooks in a Stranger's Hands" By Sarah Williamson, author, illustrator and art director in the Times Opinion section. https://nyti.ms/2TWSfzF
Strangers make such a difference in the world. When you think of it, we are all strangers to most. We all can make a difference.
There was a period in my life where a complete pivot was in order career wise and where I wanted to live. 
Little money and no real plans I headed back to Prince Edward Island from Alberta.
Fortunately, a friend was running a pizza place and asked if I wanted to learn how to make pizza. I was homeless, 18, broke and hungry, yes was the answer.
I was taught to put ingredients together such as flour, water, yeast, salt, cheese, tomato sauce, pepperoni, etc. to make a pizza.
One night, handing a pizza "I" made to a customer, he opened the lid to the box, starred, smelled and smiled...looked me in the eye and with great appreciation the "stranger" said, "THANK YOU!"
Appreciation was what the doctor ordered! 
I fell into the food business and worked hard to get good at it. Still trying to improve at it after all these years. (Why do I hear Paul Simon singing in my head, Still Crazy After all These Years. LOL)
"If you want to be happy, set a goal that commands your thoughts, liberates your energy, and inspires your hopes." — Andrew Carnegie
Yesterday, I enjoyed reading "The Purpose Of Life Is Not Happiness: It's Usefulness" by Darius Foroux, As you plan your weekend, and your week ahead perhaps this article will inspire to think what good can you do for self-care, family, friends, or even strangers with the 168 hours of time the next seven days gifts you.
Happiness doesn't arise from making everything in our lives perfect. It comes from embracing life as it is and finding small moments of gratitude, joy, kindness, beauty, and human connection within it. By truly being present for those moments and being grateful for them, we find so much joy and the resilience to weather life's storms. ~ Nataly Kogan
"Why music affects your productivity" written by Mayo Oshin is an informative article about the science of how music affects your productivity, and how to use it to your advantage.
When I started to write this morning, I was still in a nocturnal frame of mind, so I listened to Fauré: Nocturnes by Eric Le Sage. His enthusiasm and energy should be listened to here.
Near the completion of today's muse, I listened with great joy to the rhythm and great musicianship on an album called 4 Wheel Drive by Nils Landgren.
I loved his covers of Another Day in Paradise, Maybe I'm Amazed, and If You Love Somebody Set Them Free Listen Here. 
Have a happy weekend and fruitful days ahead during the 13th week of the year.
With love from Prince Edward Island. 
Sincerely,
Bruce
ps. Don't just count the days, make the days count, too! Say, thank you to someone who otherwise might not hear that often enough, you never know what that might do. 
Wealth is the ability to fully experience life. — Henry David Thoreau
pss.
Why did Shakespeare only write in ink?
Pencils confused him... "2B or not to 2B?"