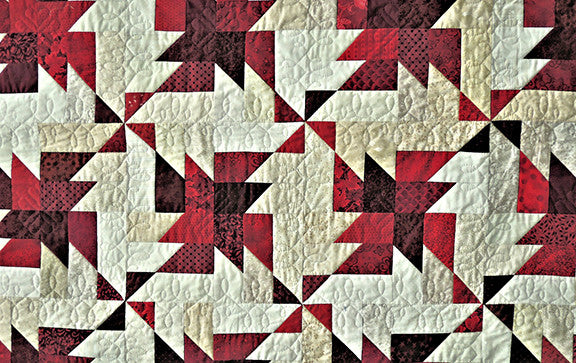 Stiches of Love
I was reading this morning about Quilt Canada's Big Quilt Bee and their efforts to donate 1,000 quilts to Ronald McDonald Houses across Canada.

For anyone unfamiliar with Ronald McDonald House (RMH), these special homes are located near children's hospitals, providing a low-cost place for family members to stay while children are hospitalized (thanks to charitable donations, RMH costs an average of $12 per night).

This Quilting Bee was launched by Quilt Canada as a special Canada 150 project. Each of the quilts must incorporate Canada 150 fabrics.

O'Leary PEI's Northern Lights Quilt Guild has been participating in the Bee and the group of prolific quilters has donated 36 quilts for the project, which will be headed to RMH Halifax.

I believe there's a special healing power in a handmade quilt as they're stitched with so much love. I'm sure these quilt donations will be a welcome gift to Ronald McDonald Houses.

We have handmade quilts in our respite cottage at the Preserve Company for the same reason. The quilts were made by Karen Murray and her quilting club, and we have a quilt that was made by a Kentucky visitor as well. And anyone who has joined us for a meal at The Preserve Co. may have noticed the beautiful quilts we have adorning the ceiling of the dining room. 
We are working with local quilters to replace some of the quilts in our dining room as well for 2018.  

Do you have a special story about a quilt in your life? I would love to hear about it!