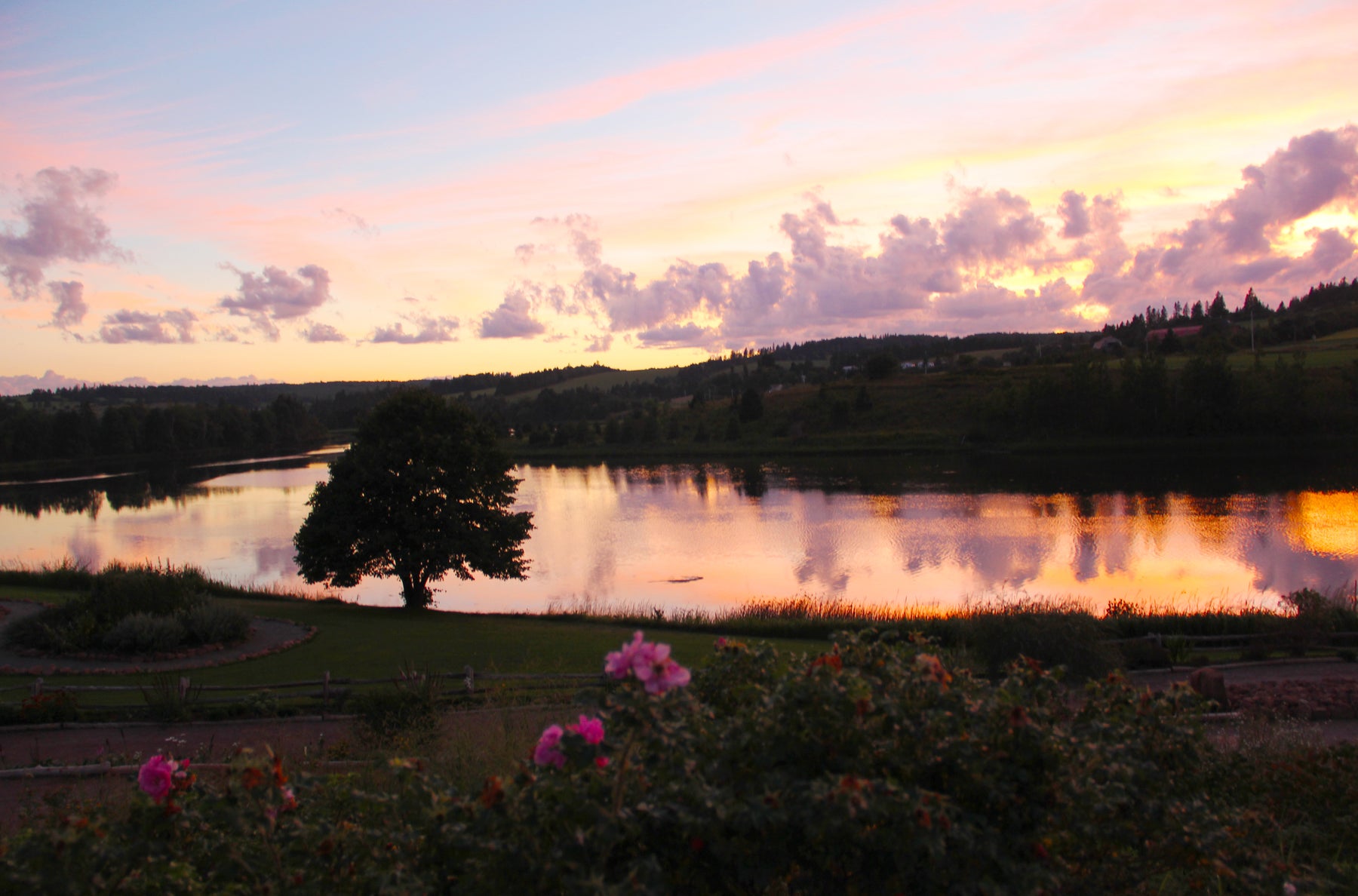 Snowbird, Changes are Good, Being Grateful for Five Senses
It's the end of Old Home Week, and tonight is the big Gold Cup and Saucer, an Island tradition and well-honoured harness racing event. Hopefully, the forecast of rain will suspend during the race and safety will reign for all
Many Islanders will tell you that summer is over when Old Home Week comes to an end, and funny enough, the temperatures have dropped considerably in the last couple of days, but we have lots of summer days left. 
September in Prince Edward Island is pure poetry, I must admit I appreciate the cooler air temperature, and I think if asked to choose a favourite month, this would be it.
Love the seasons!
A new season in this man's life is beginning, Samer Jokhdar, a refugee from Syria dreams of opening his ice cream parlour in Halifax.
People who have been knocked down and got back up to continue working hard to move from one life plateau to another should be honoured. Those who continue to add value to the world by putting something good into the world will be rewarded in so many ways.
Self-respect is perhaps the greatest benefit. 
My hopes and prayers are that a woodworker will come alongside this man and lathe a paddle and reward him with what he needs.
"In helping others, we shall help ourselves, for whatever good we give out completes the circle and comes back to us." Flora Edwards 
Here is his story. I have tasted more than my fair share of ice cream, and I look forward to experiencing, Samer's. READ HERE.
I am grateful for the gift of taste.
As I write, Canada Geese are blowing their trumpets while I am listening to sounds of the immortal Bach being celebrated through YoYoMa's talent and his new album, Six Evolutions - Bach: Cello Suites. 
I am grateful for the gift of hearing. 
Curiously this gives thoughts of challenging myself to think of each of my five senses over the next few days and take each one on a journey and discovery. Hope to write it down.  
"To exist is to change, to change is to mature, to mature is to go on creating oneself endlessly." Henri Bergson
I wish to be more intentional about ensuring that I am aware of my senses and bringing them present to the moment. There is so much to seen, heard, tasted, touched and smelled. I have been taking these gifts for granted way too long. You?
This week Shirey and I were fortunate to take in the Catherine MacLennan live show If It's Alright With You - The Songs of Gene MacLellan: Catherine's legacy project covering songs of her late father, the legendary Gene MacLellan. What a beautiful legacy shared. Thank you, Catherine and Chris, and band.
This story tells of her life journey all the while sharing her music and desire to have open conversations about mental health. Bless you, Catherine. 
Here she sings perhaps one of his most recognizable songs, Songbird. This rendition is made beautiful with her angelic voice and back up from the talented musician, Chris Gauthier.
In closing, I am now enjoying a cup of Darjeeling tea and listening to the steady jazz sound pattern of raindrops falling on the roof and appreciating what they are doing for ears and gardens as well. 
We receive many comments from our mail order customers every week, and this has to be my favourite this week. 
"Personnel touches by people who help us with our shopping and mailing and reception of the dining room personnel was just so special that we returned three times for our lunches. Thanks to all of them. And of course, we did recommend your establishment to friends and family." Rolande P. 
Have a wonderful week ahead and thank you for your time reading my rambles today. 
YoYoMa's New Album, sample LISTEN HERE
With love from Prince Edward Island! 
Bruce