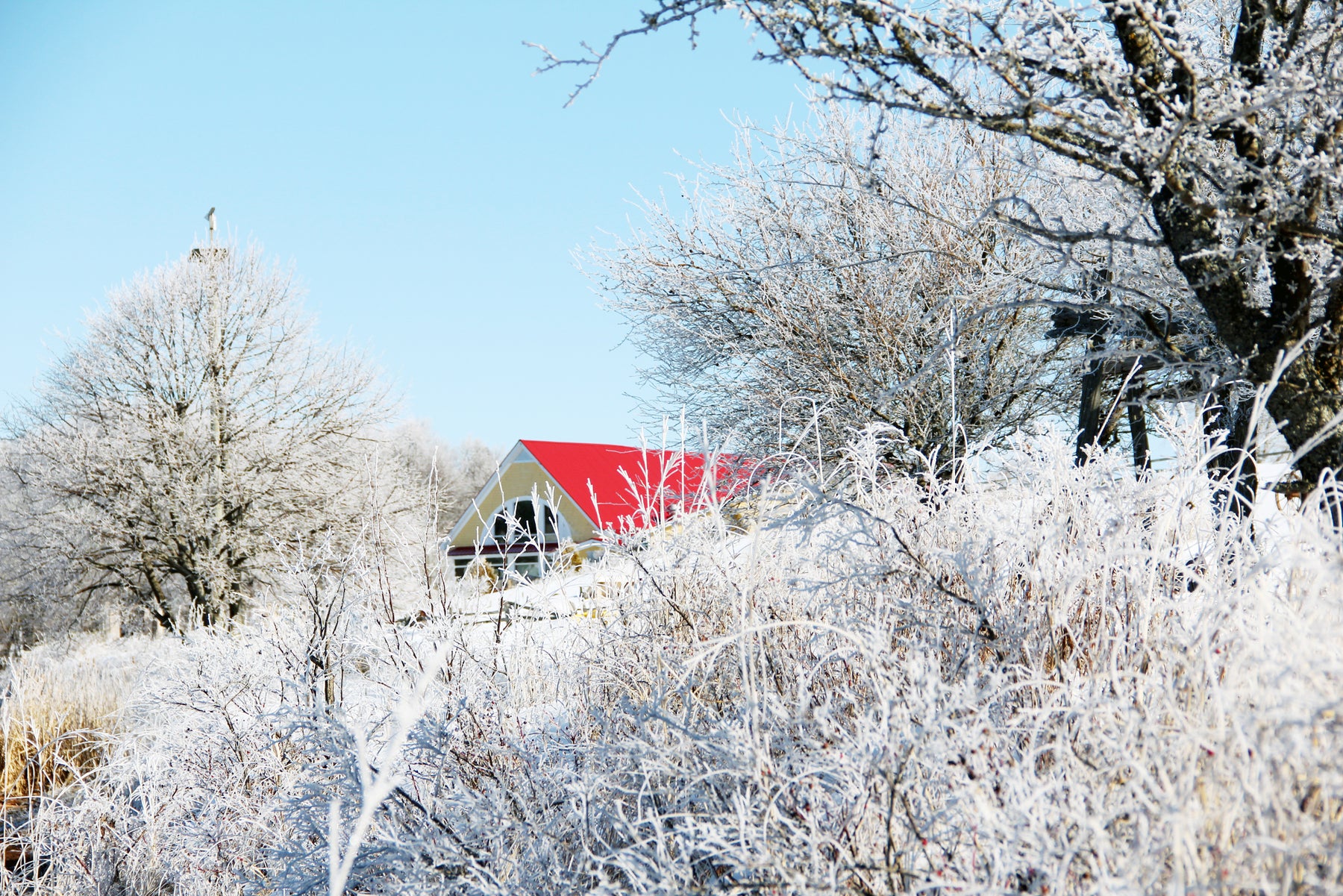 Sleeping, Creeping and Leaping, Bach, and Happy Easter
Hope is hearing the melody of the future. Faith is to dance to it.
- Rubem A. Alves
Warm Easter weekend greetings from our family to yours!
Easter has come early this year, while whiteness still abounds.  Our good friend, our graphic designer, photographer Katherine MacLaine, captured beautiful images of the Gardens of Hope this week. Take a peek here. Thank you, Katherine. 
About this time last year that we were making plans for a large project in the gardens, a quarter acre flower bed for a section of the garden once called our "Prairie Hill."
Well, the project and several others are completed and look forward to sharing photos over the next few months. Here is one of a makeover Victor Hugo, landscaper extraordinaire managed to achieve.
Thank you and Happy Easter, Victor!
We are planning a few more garden projects for this year and look forward to turning the soil in preparation for new plantings. 
Our garden is designed under the latin guidance of utilitatem, viribus, puchritudo. (utility, strength, and beauty)
"First-year sleep, second-year creep, third-year leap," is gardening wisdom I remind myself whenever we plant shrubs and perennials. We have many areas in different stages of growth, we are looking forward to seeing which ones leap this year.
Shirley and I are enjoying a weekend with extended family.  Planning for dinner will have us stopping by the local farmers market to pick up some organic veggies and our favourite sourdough roasted potato bread. (makes the best toast!)
How do you celebrate the Easter holiday? 
Those of us who are of the Christian faith, find this time is a time to reflect and to give thanks for Christ's sacrifice and the gift of new beginnings.
Unfortunately, our daughters are unable to make it home, but a few nieces will be by for the annual Easter egg hunt. I was puzzled why bunnies only have eggs at Easter. This story helped me understand. Read Here. 

Last week blog post, Rebellion, Being Intentional and Free Water mentioned my desire to reduce our carbon footprint in all that we do at work and play. Watching these 14 women doing research around the British Isles was very interesting. I watched the complete video and wished I was on a sleuth around the same waters. Take a watch here. 
While writing this, I have been listening to one of my favourite Canadian pianists Angele Hewett, The Best Bach Piano Playlist. Take a listen here. Hope you enjoy. 
With love from Prince Edward Island,
Bruce