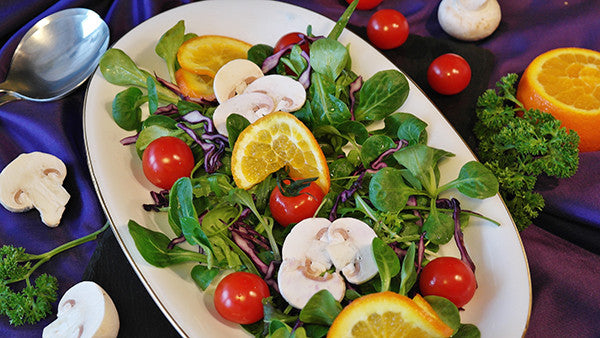 Salad Season
It's July in Prince Edward Island. The weather is hot, the beach water is warm, and the days are long.
One of my favourite things about the summer is eating the fresh vegetables that come out of our very own garden. Shirley and I have been harvesting spinach, greens, and fresh herbs for a week or so now, and salad season has officially arrived at our home.
In the mornings, I enjoy eating a plate of greens from my garden, along with a couple of boiled eggs. (I don't grow those myself though.) More greens are enjoyed at lunchtime (usually in the form of a Greek salad) and again for dinner.
Do you enjoy salads? If not, I suggest that's just because you haven't found the right combination of toppings/dressings yet.
To make the perfect salad, you need the freshest greens you can find. Give them a rinse and a pass through a salad spinner, and then start adding your mix-ins to give that salad some interest. Diced cucumber, bell peppers, sliced strawberries, dried cranberries, goat cheese, tomatoes, edible flowers, nuts, fresh herbs… think about things that will add some flavour and crunch, and some colour as well.
Your dressing can be a simple mix of lemon juice and a drizzle of olive oil, or perhaps you have a bottled dressing you enjoy. A friend of mine uses
Preserve Co. Fruit Vinegars
to make her salad dressing. She starts with a glass jar and a 3:1 ratio of olive oil to
Blueberry Vinegar
. Then she adds a tablespoon each of Dijon mustard and maple syrup. Shake and serve alongside the salad.
What is your favourite salad?