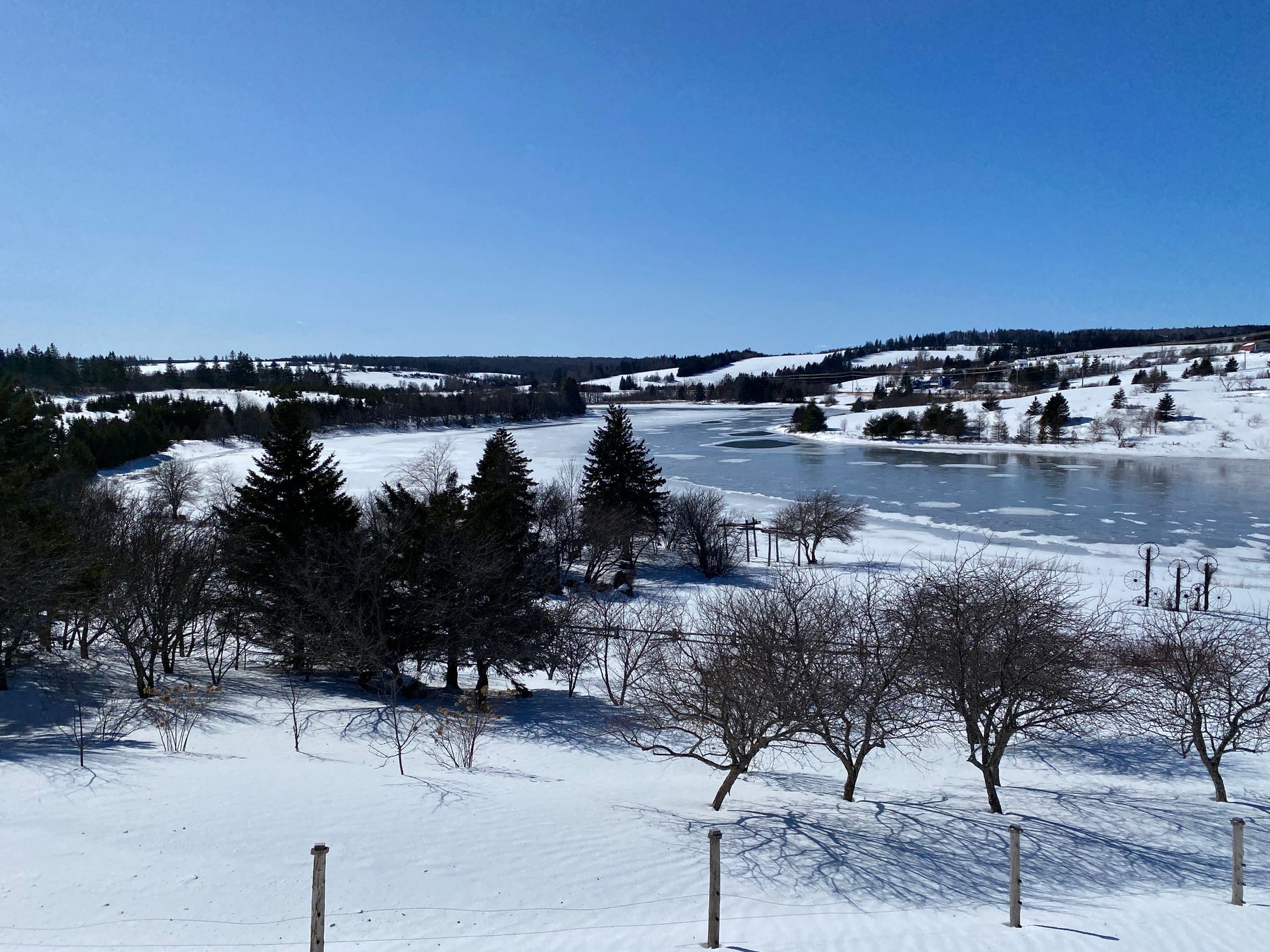 Really, Can They Do That? + Bless Them for Making Children Laugh + Where Are We Going Today?
Good Morning from Prince Edward Island,
I trust and hope everyone had a good week.
Time for a cuppa today? Great….put the kettle on.
I read this Tea-Biz article earlier in February, and I found it to be a bit mindblowing.
The Indian railways are the largest rail network in Asia. Every day 12,617 trains run along the length and breadth of the country, covering 7,172 stations. On a typical, non-Covid day, the trains would ferry 23 million passengers.
In early December, the Indian Railways announced that they would replace plastic cups with terra cotta cups. All in effort to reduce single-use plastic. The project is being launched at 400 railway stations to start. If it goes well, it has the potential to put 2 million local potters to work. Each rider on the train uses at least one plastic cup per trip.
This idea could save the manufacture, use, and waste of 23 million plastic cups a DAY!
I wrote last week that I began reading Bill Gates's book, How to Avoid a Climate Disaster. I find it to be an educational read and worth the time. 
Whether one believes in climate change or not, 97% of the world's scientists agree climate change is real.
What a greenhouse gas is? 
Answer.
What some climate change indicators are? Answer
How much greenhouse gas

is emitted by

the things we do?
Making things (cement, steel, plastic) 31%

Plugging in (electricity) 27%

Growing things (plants, animals) 19%

Getting around (planes, trucks, cargo ships) 16%

Keeping warm and cool (heating, cooling, refrigeration) 7%
Hats off to those who work towards solutions.
"The difficulty lies not so much in developing new ideas as
in escaping from old ones." – John Maynard Keynes
CarbonCure Technologies,
 a Canadian cleantech company from Halifax, Nova Scotia
. It develops carbon dioxide removal (CDR) solutions for the concrete industry.
It is a hopeful story whose investors include Amazon, Breakthrough Energy Ventures, Microsoft, Stripe and Shopify
.
Monday, March 8th, is International Women's Day.
To mark International Women's Day, Positive News, a UK magazine, is shining a light on 24 inspiring women. They're all changing the world by working on solutions. From food to foreign policy and from electronics to economics. Story here.
One of the women portrayed is Samantha Holdsworth. Sam founded Clowns Without Borders UK in 2014.
Sam began her career as a facilitator and clown working in diverse community settings
.
In disasters, the challenges of day-to-day life can be overwhelming.
Making sure children have the freedom to play and relax is more important than ever. It helps them make sense of the world and provides comfort and respite when needed.
The numbers are staggering. Global conflict affects 1.5 billion people. It has forced 32 million children to flee their homes. Alongside this, natural disasters affect over 200 million people each year.
I searched to see if I could find a video of their performances, and I came across a few videos. Warning: There is one from BBC that broke me.
Their story is so inspiring, but this video story is hard, but it is real.
"Children are great imitators. 
So give them something great to imitate." — Anonymous
These clowns inspire me. Could I do what they do? 
They bring joy & light into the broken spirits of many.
Everyone laughs in the same language.
"Adults are just outdated children." — Dr. Seuss
I remember carrying a recording on a little recorder of our daughter giggling when she was a one year old. I would play the recording for others while showcasing our wares at craft shows in Halifax and the response was so beautiful. Without fail, it made us all laugh. 
Have a great weekend, and may next week fill you up with pie & ice cream & laughter. 
With love from Prince Edward Island,
Ps. Let's Travel Together to Norway