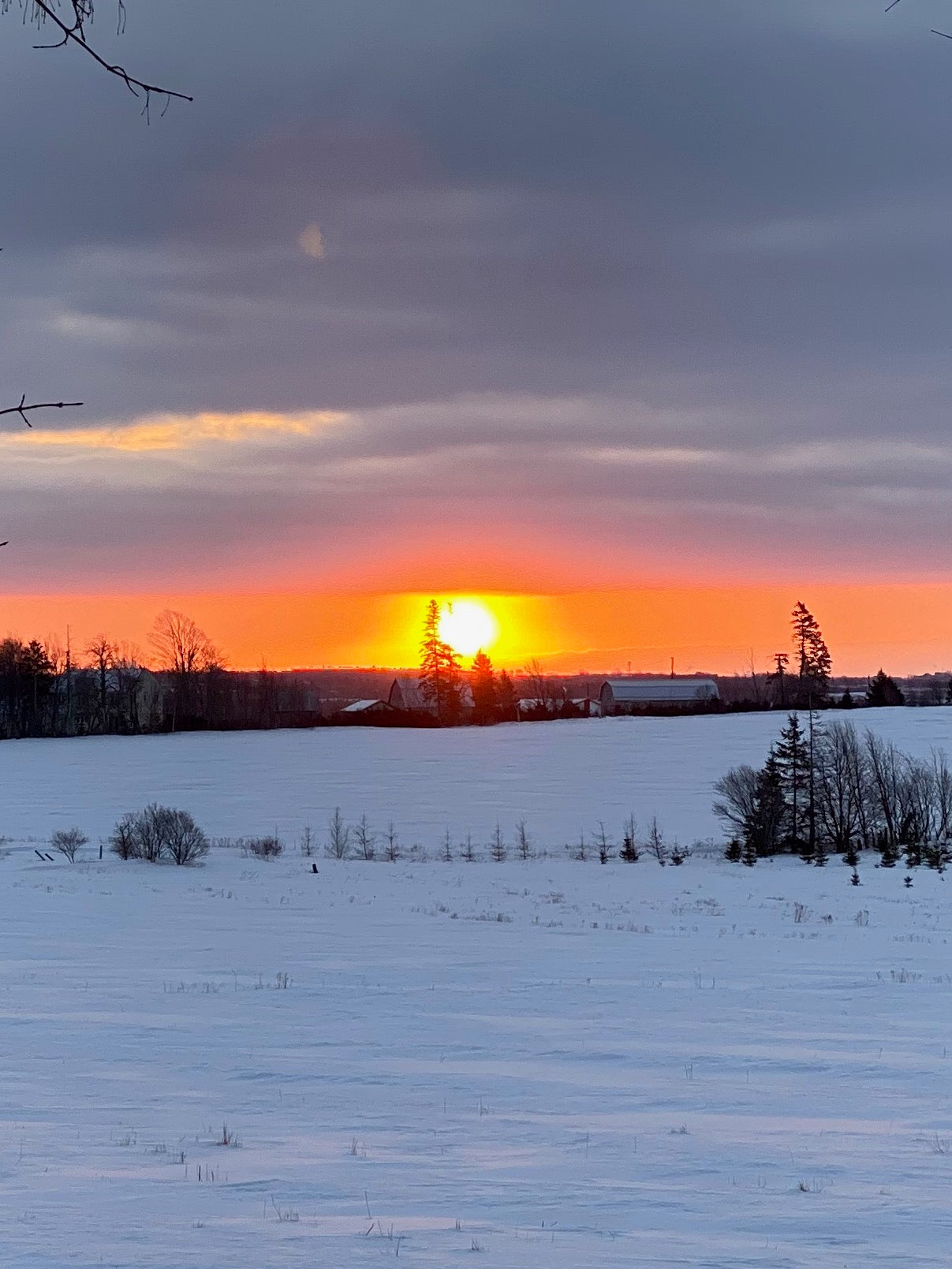 Millie & Whiskey, Good News and More Beautiful News
Good Morning from Prince Edward Island! The little gem of a place in the sea.
Put the kettle on; it is time for a cuppa. This morning, I am enjoying "Silver Candy," a Sri Lankan FOP, (flowery orange pekoe) premium black tea.
A little nip in the air this morning, temperature, as I write, is -9C / 16 F.
Interestingly
, it is the same as last weekend. How cool is that? lol
I appreciated hearing from many of you about the new comment app we were trying out. Happy to say, we removed it within 24 hours of it going into use. Thank you for your input.
For the last three weeks, we have been taking our new 13-week old puppy to training classes.
To be honest, we have had so much laughter; it makes it hard to settle down and continue training between Saturdays
. But after reading this fantastic story about Whiskey in the NY Times, it is time to train. Whiskey, a border collie in Norway, learned the names of at least 54 of her 59 toys. While reading this story, I came across the video of Chaser, who knew over 1,100 nouns. OMG….not sure I do. lol
Some good news in the world of health.
'A pivotal moment': Canadian-developed drug shows dramatic outcomes in reducing damage caused by strokes
. Story here.
February is a month of love. Not only is it Valentine's Day, but it is also Shirley's birthday. Her Mom told Shirley she came into the world on the 16th. Her birth certificate tells her the 18th. We celebrate Valentines' Day on the 14th. So we celebrate for three days. Her girlfriends (she is so blessed with many), continue it on for another few weeks by taking her to lunch or dinner. I love it, and I love her so much. I write this without permission because I am not sure it would have made it to the blog. Might as well go all the way and share a photo of my sweet partner with a few friends at a birthday lunch this week. Shirley is the one crowned birthday Queen in the picture.
Sharing this is one of those times, where I may be asking for forgiveness, in place of
not getting permission.
Tell me who admires you and who loves you, and I will tell you who you are. ~ Antoine de Saint Exupery
After reading this quote a few times, I am sure the only thing Antoine could say, "is you are one lucky man." And he would be so, so right.
In speaking of husband and wife, take a listen to Jenn Grant and Daniel Ledwell, sharing beautiful music.
This week, our daughter sent me a song, Changes, by Justin Beiber. I thought, well, if my daughter sent it, I will make no judgement and listen.
Where there is judgement, there is no love. Where there is love, there is no judgement.
Beautiful. I listened to the complete album several times now, and like it. A definite departure from my norm. Justin is going through changes. I cannot imagine the pressure these young superstars have to go through to try and hang onto their souls. Life is an inside job.
"To

be prepared

against surprise is to

be trained

. To

be prepared

for surprise is to

be educated
." James P. Carse
We are off to the Farmers Market and puppy training. Then home to settle into reading.
# 7 Trillion Dollar Coach by Eric Schmidt, Jonathan Rosenberg, and Alan Eagle and #8 Reproduction by Ian Williams
. My Goodreads page.
Have a wonderful weekend.
With love from Prince Edward Island!
A friend of a friend of mine was sitting on a lawn sunning and reading when he was startled by a fairly late model car crashing through a hedge and coming to rest on his lawn.
He helped the elderly driver out and sat him on a lawn chair. "My goodness," he exclaimed. "You are quite old to be driving!"
"Yes," he replied. "I am old enough that I don't need a license anymore.
The last time I went to my doctor he examined me and asked if I had a driving license. I told him, "yes and handed it to him."
"He took scissors out of a drawer, cut the license into pieces and threw them in the wastebasket. 'You won't be needing this anymore,' he said."
"So I thanked him and left."