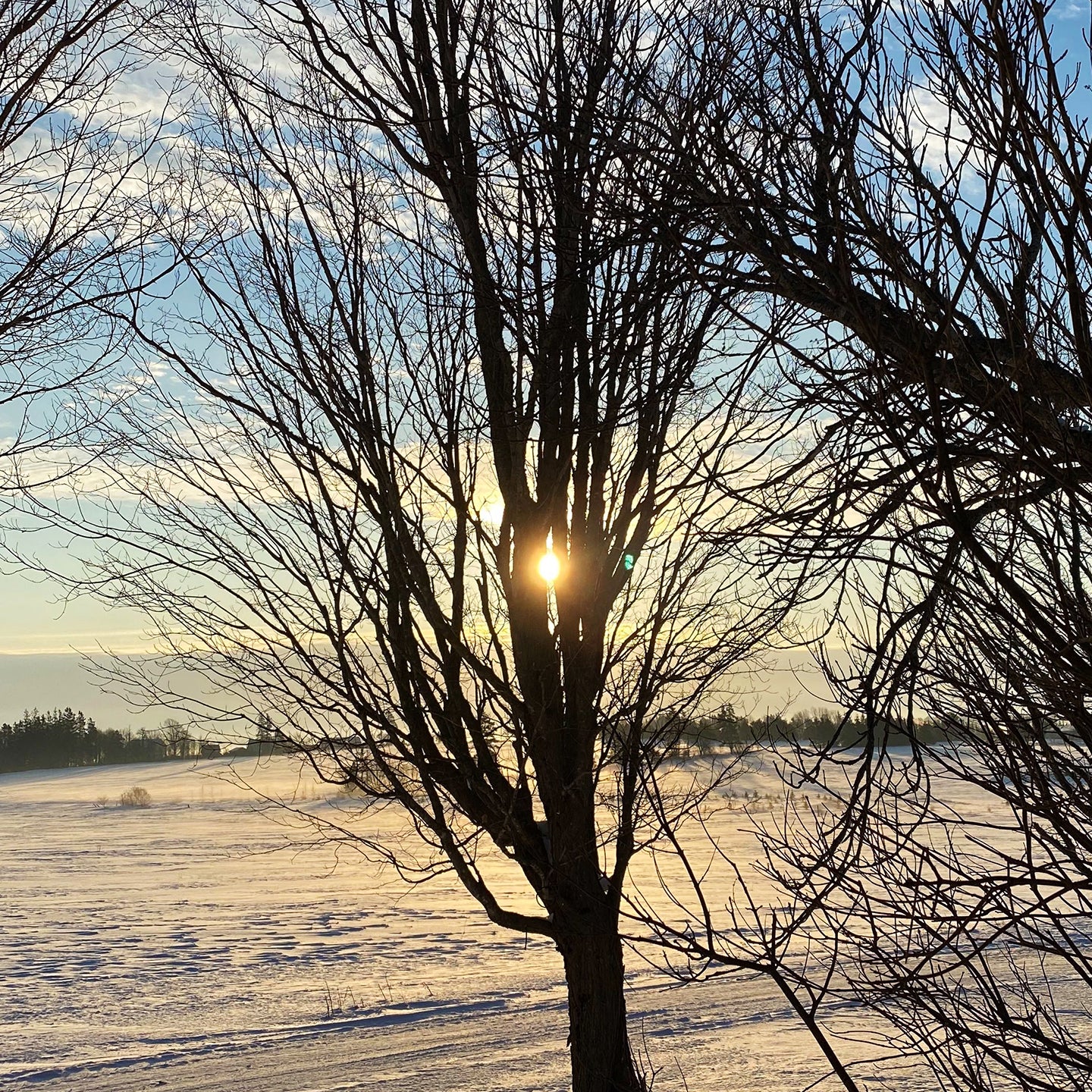 Millie is Acting Squirrlley, What a Vet, and In Need of a Raise
Good Morning from Prince Edward Island; the ice cube in the sea.
Put the kettle on; it is time for a cuppa. This morning, I am enjoying a pot of Darjeeling "Ambootia," one of the most famous tea estates in Darjeeling. It was amongst the first tea estates established by the British tea planters in the 1850s.
A few days ago, Shirley went to the front door of our home to allow Millie in, from the other room, I heard, OH, NO! I moved
quickly
to the exclamation. I discovered my wife had met, Millie, our 14-week old pup with a half-consumed squirrel in its mouth.
In a quick act of authority, I used my empathic alpha male voice demanding Millie, DROP IT.
Millie looked at me, blinked and took off running down the outdoor steps. I ran into the house and put on my boots to pursue.
Once outside, the game of puppy & squirrel (cat & mouse) began.
I would voice, MILLIE, STOP, SIT. She would. I was so impressed.
As I approached her, she looked at me, blinked and ran around the car. All the while, the amount of exposed squirrel was getting smaller and smaller. We must have continued this for 10 minutes. With every MILLIE, STOP, SIT, DROP...I had to watch and listen to CHOMP, CHOMP, CRUNCH. When we got to that place where it is CHOMP, CHOMP, GULP….it was a confusing time my emotions….I wanted to be angry. Yet, I wanted to laugh so hard for her stop and start antics around the car while she finished her conquest for lunch. So, her punishment for not "dropping" was an hour in her "crate." The family managed it from there, but when I came home later that day from being out, I wanted to see Millie. I called her, she came running, saw me, stopped, sat down. Then looked at me, and proceeded to run her little tongue around her "chops" more or less to say, I ate it all, and it was good. The only thing missing was a good burp!
Here it is two days later, and I am still laughing at the antics and feeling sorry for the squirrel. Oh, the circle of life.
Continuing with animal thoughts. I recently read about Dr. Kwane Stewart, a veterinarian in California. One day he spent an afternoon offering medical care to the pets of people experiencing homelessness. He learned the animals provided more than companionship to their owners. They also offered love, hope, and security. What Dr. Kwane initially thought would be a one-off experience has since turned into a nine-year mission to help four-legged pets.
"Treat everyone with respect and kindness. Period. No exceptions." ~ Kiana Tom 
I quote him here, taken from his GoFundMe page. "
About 25% of our homeless population own a pet, and I knew that if I set up a table at a soup kitchen, I could help a small group of animals," he says
. "So that's what I did. I called over anyone who was holding their pet and told them I'd take a look and vaccinate or treat their pet if I could."
Dr. Kwane Stewart is a beautiful man of character, indeed.
Today, and most of the week, I am enjoying listening to one of my favourite pianists, Angela Hewitt. Her album, Bach: The Best Bach Piano Playlist, is a treat.
Feelings such as loneliness, longing or love are sometimes hard to put into words; maybe that's why we all love music because it resonates with something we can't share. ~ Agnes Obel
Below is a little of her biography, from her own website.
One of the world's leading pianists, Angela Hewitt, appears in recital and as soloist with major orchestras throughout Europe, the Americas, Australia, and Asia
.
Her interpretations of the music of J.S. Bach have established her as one of the composer's foremost interpreters of our time
.
Born in 1958 into a musical family (the daughter of the Cathedral organist and choirmaster in Ottawa, Canada), Angela began her piano studies age three, performed in public at four and a year later won her first scholarship
. In her formative years, she also studied classical ballet, violin, and recorder.
From 1963-73 she studied at Toronto's Royal Conservatory of Music with Earle Moss and Myrtle Guerrero, after which she completed her Bachelor of Music in Performance at the University of Ottawa in the class of French pianist Jean-Paul Sévilla, graduating at the age of 18
.
She was a prizewinner in
numerous
piano competitions in Europe, Canada, and the USA, but it was her triumph in the 1985 Toronto International Bach Piano Competition, held in memory of Glenn Gould, that
truly
launched her international career
.
Off to the Farmers Market to acquire a few loaves of the Zoph bread and the Jalapeno and Cheese sourdough bread. Then puppy training #4. I will most likely have some questions about why Millie is acting
squirrelly
lately.
Today, I Plan to finish book # 7 Trillion Dollar Coach by Eric Schmidt, Jonathan Rosenberg, and Alan Eagle today
.
It is A wonderful book is written in honour of Bill Campbell, a legend in Silicon Valley and a friend to many.
He was a "coach" to many and worked hard for diversity and equality in the workplace. He pushed women to excel and expand their networks.
To support each other and to take a no prisoners attitude when it came to their rightful place in corporate leadership
.
He taught many power-driven, ego-centric males that other lives matter more than their own
.
Family is vital, creating life-long friendships and creating harmony at work while not compromising excellence is a further instillation of his mission he wanted to place in others
. In his opinion, the concept of group consensus around a problem is not a good idea, and he feels it leads to mediocrity. He preferred respectful debate, where everyone has a voice and a push for the right and best answer.
He instilled in everyone the realization that good character traits such as trust, loyalty and team play were tantamount to success in life and business
. If you are in leadership or desire to be, this is a great book.
Thank you for taking the time to spend with me today. 
Have a wonderful weekend.
With love from Prince Edward Island!
I told my boss that three companies were after me, so I needed a raise in pay to stay with the current job.
He then asked which companies?
I told him gas, electric, and cable.