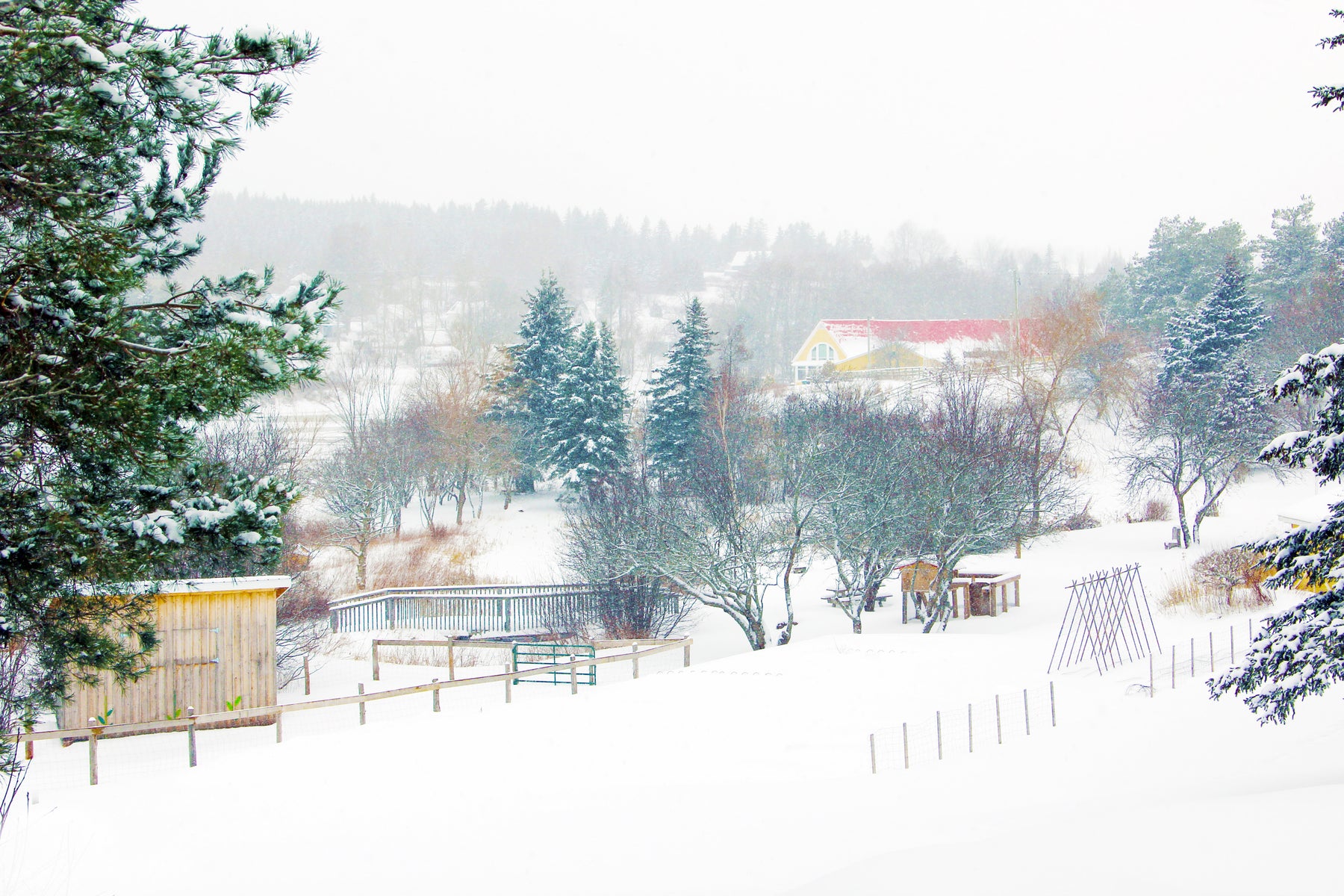 Meet Millie MacNaughton ; Stillness is the Key, Auditor Doesn't Know the Difference
Good Morning from Prince Edward Island,
Brrrr….it is cold here today! Might very well be a five cupper!
I hope you had a great week and are safe and warm.
You may have noticed this week that the newsletter arrived at a funny time — not the usual Saturday morning. We made a change in who we use to send our newsletters.
If you are a subscriber to many newsletters, you will notice that most arrive in your email box through an ESP. (Email Service Provider) Mailchimp, Contact Contact, etc.
With anti-spam law sensitivities, ESP's, do not like to see companies with "spam" complaints pass .01%. If they do, they kick the email sender off their system and register the sender as a "spammer." And no ESP will allow you to use their system.
So a new ESP will only send a few emails out at a time to determine if there is an issue with their new client. Hence our 36,000 plus subscribers received their email newsletter from us at weird times of the week.
Everyone who receives a newsletter from us signed up and double confirmed. Nineteen people still reported us as spammers.
Fortunately
, we passed the test and can continue sending you our newsletter.
I thought it was worthy of sharing this info. I hope you don't mind.
For a few months, now, we have been watching the local humane society looking for a new pet. Unable to find one, we adopted from a registered breeder.
Let me introduce you to "Millie" MacNaughton. A registered Australian Shepherd and the newest member of our family. She is eight weeks old today.
We are mindful of the tragedy
Australia is experiencing, and our hearts go to all concerned. Having friends who have moved there in the last few years, are even more aware. Pray for Australia. 
Speaking of the news. I pretty well turned off the radio and television two years ago. The mindless chatter and advertising were getting to be too much.
Seth Godin states in a blog post this week called The Dominate Media Narrative of the Day.
"The thing the media is talking about, in heavy rotation.
The breaking news, the one you're required to give an opinion on.
The thing is, if it's not for you, about you, or something you need to engage in, then who put it on your agenda?
The media benefits from turning you into their product, once you give them your attention.
Feel free, but do it because you've chosen to.
Here's something to consider: the world doesn't get better when you spend more time engaging with mass media. That's pretty clear.
But it does get better when you spend more time doing things that matter. Actions matter."
I have started a new book this week, by Ryan Holiday, called Stillness is the Key.
From Amazon. To avoid distraction and discover great insights. To achieve happiness and do the right thing. Ryan Holiday calls it stillness--to be steady while the world spins around you.
In this book, he outlines a path for achieving this ancient, but
urgently
necessary way of living.
Drawing on a wide range of history's greatest thinkers, he argues that stillness is not mere inactivity, but the doorway to self-mastery, discipline, and focus
.
I am five chapters in. How the author reflects the obvious to the reader is unique. It is timely in light of all the distractions in our lives.
Here are a few quotes from the book.
"In our lives, we face

seemingly

equal problems and

are pulled

in countless directions by competing priorities and beliefs

.

In the way of everything

we hope to

accomplish

,

personally

and

professionally

, sit obstacles and enemies
."
- Ryan Holiday
Even during a quiet evening at home, all we're thinking about is the list of improvements that need to

be made

. There may be a beautiful sunset, but instead of taking it in, we're taking a picture of it.
We are not present... and so we miss out. On life. On being our beat. On seeing what's there. - Ryan Holiday
I finished reading Atomic Habits by James Clear. I
highly
recommend it. One of the best non-fiction books I have read in a long time. It is a book for everyone. 
My goal is to read 20 books in 2020. So I need to try and average two books a month. January is off to a good start. I finished For Whom the Bell Tolls, my first ever 500-page book. (started in December) Finished Atomic Habits, and will complete Stillness is the Key.
In keeping with the theme, "Stillness"; I have been listening to soft choral sounds from Voces8.
Notes by Apple
VOCES8 looks toward home for a breathtaking journey around the British Isles with music that crosses boundaries of both geography and musical genre. The breadth on offer is staggering: Radiohead's anthemic "Pyramid Song" emerges as a new choral classic and Clannad's "Theme from Harry's Game" is haunting in its newly crafted harmonic richness. But the ensemble reaches back, too—a once-lost folk song from the abandoned island of St Kilda ("Soay") adds mystery, while Tavener's "Song for Athene," perhaps best-known from the funeral service of Diana, Princess of Wales, is a throwback to 1997 and a nation in grief. And the original works by British and American composers are simply ravishing. There are passion and conviction here, and a choral blend that carries each note skyward.
"In solitude, we see more clearly. Alone—in moments of prayer or meditation, or simply in stillness—we breathe more deeply, see more fully, hear more keenly. We notice more, and in the process, we return to what is sacred." ~ Katrina Kenison
Now for a little visual musical interlude from Simon and Garfunkel. Sounds of Silence. I love the beautiful music these two created.
Wishing you a great weekend. Please don't hit the spam button! LOL
With love from Prince Edward Island,
Once upon a time, there was a shepherd looking after his sheep on the side of a deserted road.
Suddenly a brand new Porsche screeches to a halt.
The driver, a man dressed in an Armani suit, Cerutti shoes, Ray-Ban sunglasses, TAG-Heuer wrist-watch, and a Pierre Cardin tie gets out and asks the shepherd, "If I can tell you how many sheep you have, will you give me one of them?"
The shepherd looks at the young man, then looks at the large flock of grazing sheep and replies, "Okay."
The young man parks the car, connects his laptop to the mobile-fax, enters a NASA Website, scans the ground using his GPS, opens a database and 60 Excel tables filled with algorithms and pivot tables.
He then prints out a 150-page report on his high-tech mini-printer, turns to the shepherd and says, ''You have exactly 1,586 sheep." The shepherd cheers, "That's correct, you can have your choicest sheep from the herd."
The young man takes one of the animals which he likes most and cute from the flock and puts it in the back of his Porsche.
The shepherd looks at him and asks, "If I guess your profession, will you return my animal to me?" The young man laughed and answers, "Yes, why not?"
The shepherd says, "You are an auditor." "How did you know?" asks the young man. "Very simple," answers the shepherd. "
First, you came here without being wanted.
Secondly, you charged me a fee to tell me something I already knew.
Thirdly, you don't understand anything about my business... now can I have my DOG back?"