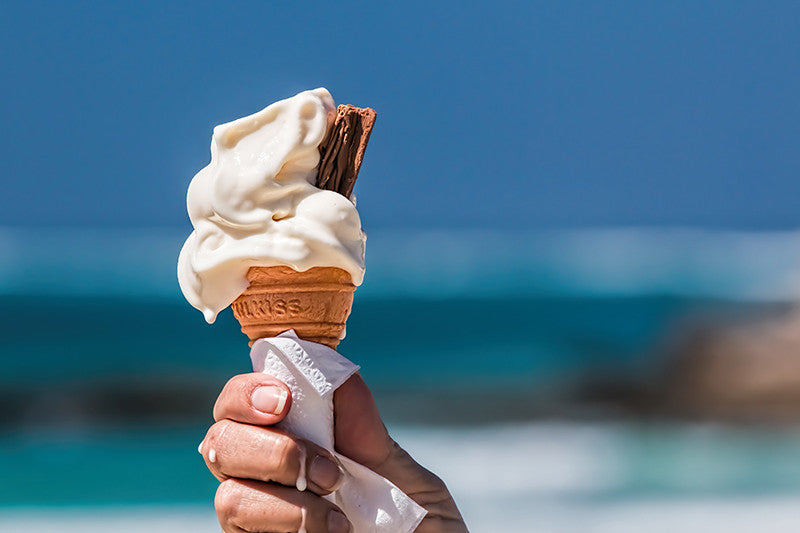 I scream, Ice cream
We all scream for ice cream!

"Is anything more delectable than ice cream?"

If you've ever seen Anne of Green Gables the Musical, you may recognize that line from the aptly named song, "Ice Cream!"

At the Preserve Company, we share Anne's sentiments about this delicious summery treat. We even make our ice cream at The Preserve Co.! Some of our new flavours are Coffee, Vanilla Bean Vanilla, Peaches & Cream, Apple and Cinnamon, and Double Chocolate, to name a few. We are also mindful of those who cannot have dairy; we make a delicious Strawberry Sorbet using fresh strawberries...oh, my this so, so good. 
I was reading that former President Ronald Reagan declared July as National Ice Cream Month in the  United States and that the third Sunday in July is National Ice Cream Day. Good news for us north of the border: This fun US-based national holiday has extended into Canada. Not that we need any more excuses to enjoy an ice cream cone in July!
There is a spot near our herb beds within the  Gardens of Hope that I like to sit, give thanks for all things and enjoy my ice cream, my favourite is Vanilla Bean Vanilla with an extra scoop of Coffee Ice Cream on top.  What about you? What is your all-time favourite ice cream flavour? Do you have any beloved ice cream memories to share?
I hope you enjoy a scoop or two tomorrow. Summer is short. Make the most of it. This was a wonderful week; I am so fortunate to meet so many people from all over the world. There were so many filled with kindness and gentle spirits; it was such a joy. I love names and to hear of their origin and meanings is fascinating. 
I think this calls for a dance....a dance of kindness. Have a great week! 
Love From Prince Edward Island,
Sincerely,
Bruce