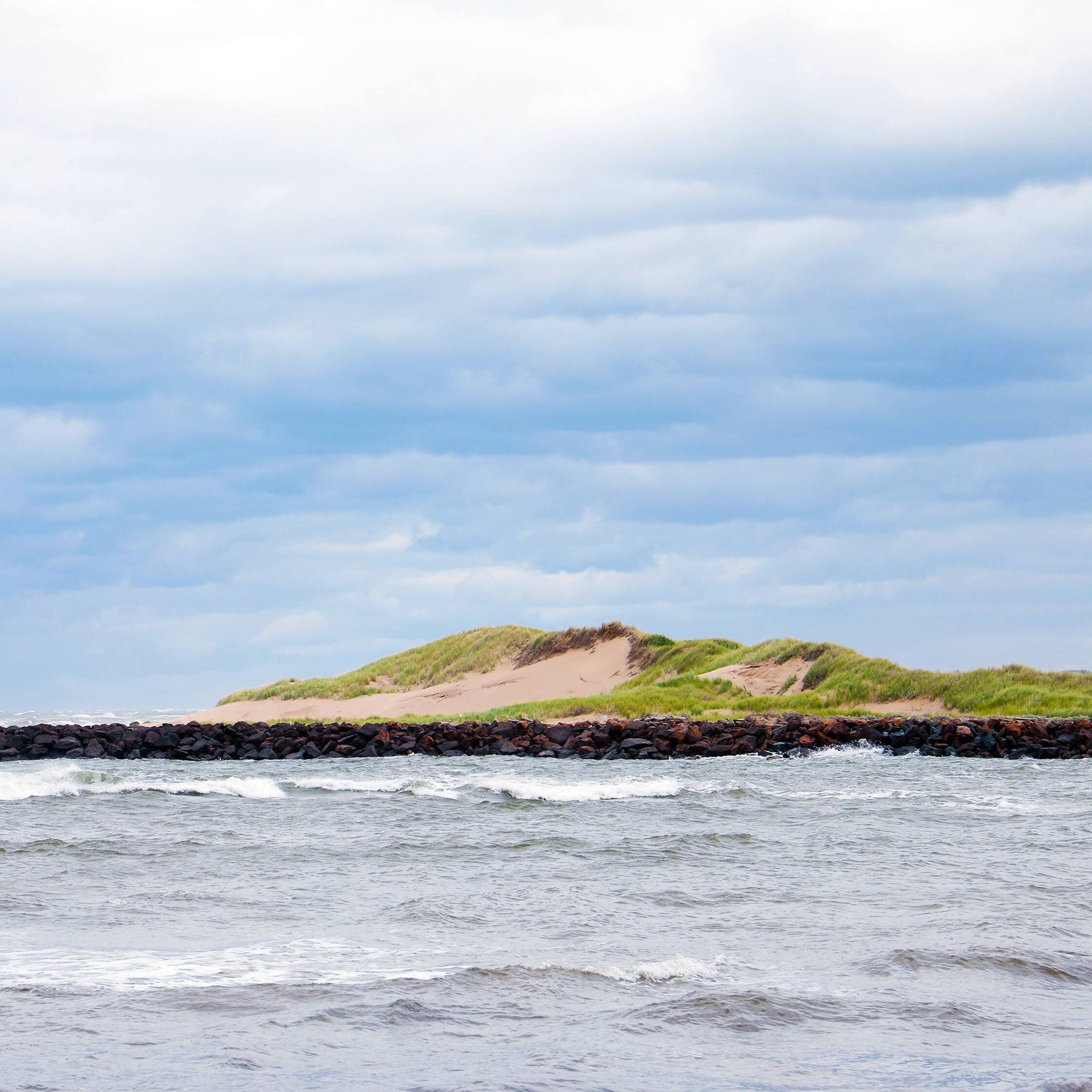 I Bet You Can't Do This + What Should I Notice? + My Doctor's Recommendation
Good Morning from Prince Edward Island,
Put the kettle on, my cup is ready. 
I am not sure if. you saw this but I loved this story called Notes of Gratitude by the Globe and Mail. The Niagara Covid-19 vaccination centre ( a hockey rink) became a building of hope. Residents of Niagara decorated it with a dizzying array of inspirational messages.
This morning after the second time, reading this story had me pull on a thread called 'human spirit.'
"The darkest moments of our lives are not to

be buried

and forgotten; rather they are a memory to

be called

upon for inspiration to remind us of the unrelenting human spirit and our capacity to overcome the intolerable" ~ Vince Lombardi

.
When
I think
of things the pandemic has taken, I sometimes am burdened by it.
But when I flip it and look at what is awe-inspiring, I am doing my part to assist my well-being and mental health and my circle of family and friends and, in turn, my community
.
"The greatest discovery of any generation is that human beings can alter their lives by altering their attitudes of mind

." —Albert Schweitzer.
When Poet Ali asks how many languages we speak in the video, I could think of one and perhaps stumble a bit through two. But when he mentioned he discovered 83 languages that we all speak, it intrigued me to listen—what an excellent presentation.
"If you talk to a person in a language they understand, that goes to their head. If you talk to them in their own language, that goes to their heart." ~ Nelson Mandela
A few years ago, I signed up for a newsletter by Rob Walker called the Art of Noticing,
he wrote a book of the same title
.
In the book, he writes: "To stay eager, to connect, to find interest in every day, to notice what everybody else overlooks — these are vital skills and noble goals
.
They speak between looking and seeing, between hearing and listening, between accepting what the world presents and noticing what matters to you
."
I love waking early enough to hear nothing outside but the birds paying homage to the first dawn of light. I love seeing the sun's rays push the curtain of dark up and away from earth's theatre. And the birds are just the first act.
Lindsey Baker, one copy editor of The Atlantic, writes, "As a poetry fan who also lives with chronic illness, I've always appreciated how William Carlos Williams, a doctor by day, oriented what is unknowable—the whys and hows and how longs of our existence—by way of what is: the things we see. "Spring and All" begins in a place similar to the one we're in now, somewhere between contagion and the world beyond it. We've all experienced loss; as in Williams's landscape, a cold wind has touched everything. But hope is approaching. We don't yet know exactly what this next season will look like; the world, Williams reminds us, changes, at first, slowly. But this spring, more than ever, profound change has indeed come upon us."
I hope you enjoy William Carlos Williams poem as much as I did.
"Music is the divine way to tell beautiful, poetic things to the heart."
 ~Pablo Casals

Angele Dubeau
is one of my go-to musicians, whose music stirs my heart and inspires me.
Her playing so inspired another listener, Arthur Leblanc, a violinist, that he gave her the "Des Rosiers" 1733 Stradivarius violin
. She received this violin in 1976 when the violinist Arthur Leblanc met Dubeau and heard her play. The violin
was classified
as a national heritage by former Quebec premier René Lévesque.
She was born in Saint-Norbert, Quebec, the seventh of eight children.
She first studied the violin with Father Rolland Brunelle at the Joliette music camp at Jean Cousineau's Les Petits Violons
. She went on to graduate as a First-Prize winner from the Conservatoire de musique du Québec à Montréal.
She studied at the Juilliard School of Music in New York with Dorothy DeLay and later went to Romania to work with Ştefan Gheorghiu from 1981 until 1984
.
Last but not least, I bet you can't do this! I can barely watch, my knees go like rubber. 
We wish you a wonderful weekend filled with noticing all the good things.
Don't forget I would love to have submissions for Tea & Toast. 
With love from Prince Edward Island,
Patient: Doctor, I tend to gain weight in certain places.
What would you recommend?
Doctor: Stay out of those places!