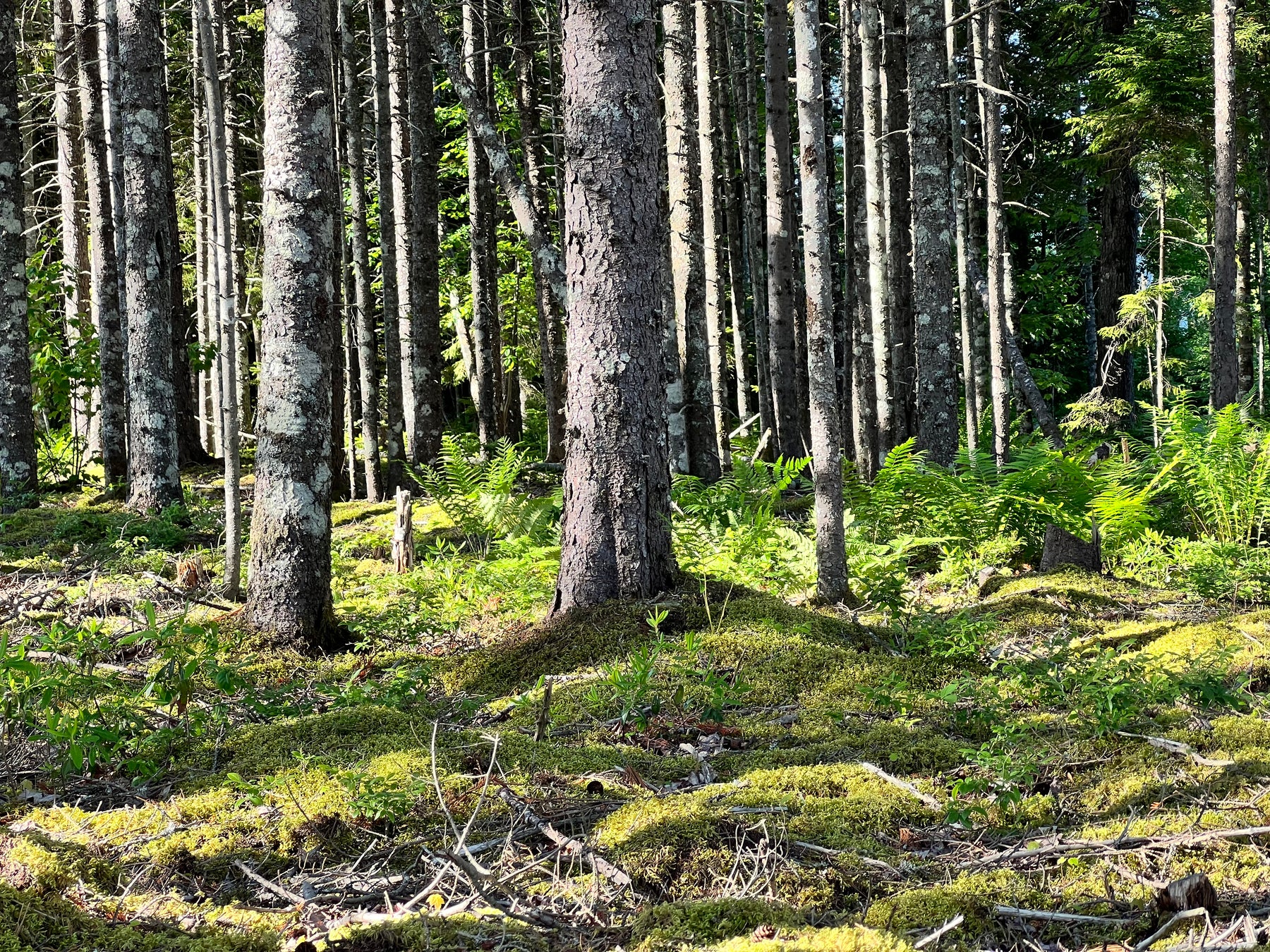 Hero in a Turban + Old Friends + Therapy Session
Good Morning from Warren Grove, Prince Edward Island 
Put the kettle on; time for a relaxing cuppa. It's Saturday morning, after all. 
"If a man insisted always on being serious and never allowed himself a bit of fun and relaxation, he would go mad or become unstable without knowing it." ~ Herodotus
Local Positive News. Thank you to our local CBC journalists, Laura Meader and Jane Robertson. 
P.E.I.'s Canada Day celebrations are back, focusing more on Indigenous representation.
COVID-19 prevented public Canada Day activities from taking place in 2020. And in 2021, after discovering hundreds of unmarked graves at residential school sites across Canada, many municipalities withdrew their plans as the country mourned.
Lea said the city has been working with L'nuey for this year's Canada Day programming, which includes event staff wearing orange shirts instead of red and white. There is also orange throughout the decor, and other planned initiatives, including a land acknowledgement.
"Probably the highest-profile activity that we have will take place on our main stage in between some of our evening acts," she said. "We're going to launch a new series called Understanding our Past, Reconciling our Future." Full Story Here. 
And this year, Anne of Green Gables, the world's longest continually running musical, has a diverse cast on the Main Stage of the Confederation Centre. 
A teacher once told Kelsy Verzotti she might never play Anne Shirley at the Charlottetown Festival because she's not white.
Hearing that was a pivotal moment in her young career, Verzotti says.
"Oh, I can't be in a show because of the way I look? Because of my race and my culture?" she recalls thinking at the time.
"I remember that moment being very defining for me in this industry."
A fire was lit under her, not only to prove the naysayers wrong but to earn a role like that and become the role model she wanted to be for kids like her who were told they couldn't do it. 
"When I look at our cast, like, we are stunning. It's all kinds of people that maybe have been told they'd never be in a show like this, I know I was, and so it feels full circle to be here and be doing the work," she said. 
"It's going to mean so much to people who come to see the show who maybe don't always see themselves represented on stage."
This representation is how it should be, as the Confederation Centre of the Arts' artistic director Adam Brazier will tell you. The fictional world of Avonlea — the quaint setting of Anne's stories — should reflect Prince Edward Island.
"The face of P.E.I., today, is very different than it was in 1908, and the face of Canada is very different," he said.
"This is an iconic Canadian story, and it should be reflective of the face of Canada." Full Story Here. 
It was such a wonderful experience this past week visiting friends off-Island after not seeing them for a few years, thanks to Mr. Covid.
Connection to others is an integral part of being human. 
"Old friends become more and more precious to us as the years' pass. They can look at us for who we once were and who we are now, appreciating the difficulties we have overcome, the abilities we have acquired, and the ways we have stayed true to ourselves." ~ Wendy Lustbader
Having more time on my hands and a propensity for getting things done has my focus beaded in on our home, as it is the season for gardening and as Okakura Kakuzo has written, "A garden is a friend you can visit any time." 
"The glory of gardening: hands in the dirt, head in the sun, heart with nature. To nurture a garden is to feed not just on the body, but the soul."
~ Alfred Austin
While away this week, I managed to get a wee bit of time pursuing used book stores, picking up some engaging titles and added them to list of books to be read. 
I purchased A Short History of Progress by Ronald Wright and The Asian Journal of Thomas Merton by Thomas Merton.
Just starting to read, A Short History of Progress. The book's essence begins with the author sharing how he got his start on the book by sharing a story about French painter and writer Paul Gauguin leaving France in the 1890s for Tahiti and the South Sea Islands. After months of illness, poverty, and suicidal despair, the artist harnessed his grief to produce a vast painting - more a mural in conception than a canvas' — in which, like the Victorian age itself, he demanded new answers to the riddle of existence. He wrote the title boldly on the image: three childlike questions, simple yet profound. "D'Où Venons Nous? Que Sommes Nous? Où Allons Nous?" Where do we come from? What are we? Where are we going?
Gauguin's third question- Where are we going?-is what the author attempts to address in this book. It may seem unanswerable. Who can foretell the human course through time? But he thinks he can answer it, in broad strokes, by answering the other two questions first. The author Wright states, "If we see clearly what we are and have done, we can recognise human behaviour that persists through many times and cultures. Knowing this can tell us what we are likely to do, where we are likely to go from here."
"TO BE HOPEFUL in bad times is not just foolishly romantic. It is based on the fact that human history is a history not only of cruelty but also of compassion, sacrifice, courage, and kindness.
What we choose to emphasise in this complex history will determine our lives. If we see only the worst, it destroys our capacity to do something. If we remember those times and places—and there are so many—where people have behaved magnificently, this gives us the energy to act and at least the possibility of sending this spinning top of a world in a different direction.
And if we do act, in however small a way, we don't have to wait for some grand utopian future. The future is an infinite succession of presents, and to live now as we think human beings should live, in defiance of all that is bad around us, is itself a marvellous victory."
― Howard Zinn
Some heroes wear turbans. 
"If you have something, you have to share it with other people," said Jaswiendre Singh, a Phoenix gas station owner.
Love this man's approach to life. 
I got to run as I am off to my first ever writing class with a real author! Whoohoo! 
I look forward to learning more about writing today from Marjorie Simmins. Fortunately, I know she cannot send me to the principal's office like many other class experiences I've had. LOL. 
Here I come, Marjorie! 
Anxiety and excitement feel the same, but how we interpret and label them can determine how we experience them. -Brené Brown
Today, while writing, I have been listening to Pêtr Aleksänder. 
A great song for getting the cells all bouncing in the same direction. Bounce, Bounce. 
Have a wonderful weekend, and thank you for being with me today. 
With love from Prince Edward Island!
Bruce + Mille 
ps. Your Morning Smile
When the new patient was settled comfortably on the psychiatrist's couch, the doctor said, "I'm not aware of your problem, so perhaps, you should start at the very beginning." 
"Of course." replied the patient. "In the beginning, I created the Heavens and the Earth..."