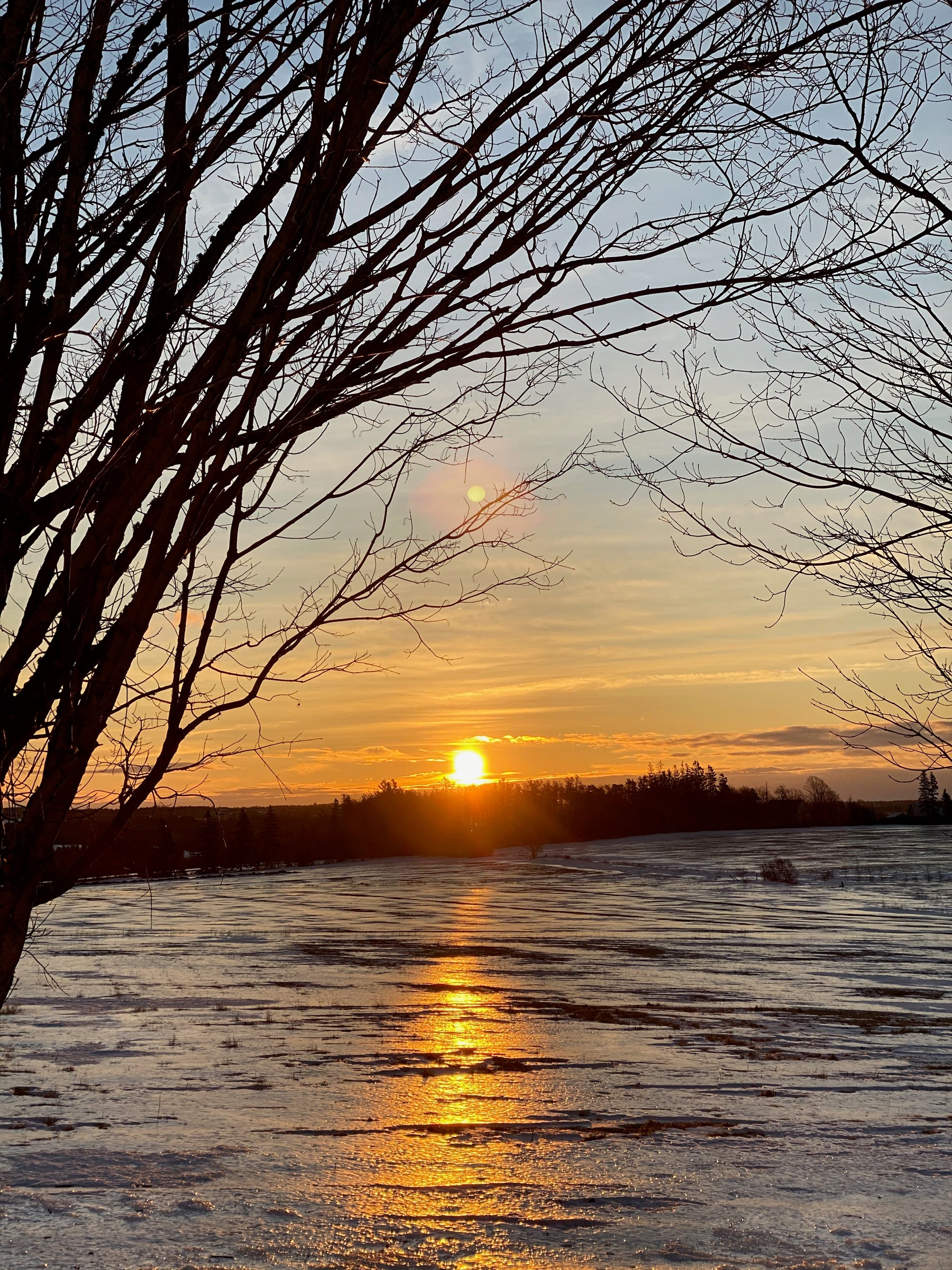 Find the Helpers, Arts & Culture, My Dieting Plans
Good Morning from Prince Edward Island, the refuge in the sea, sort of.

Put the kettle on; it is time for a cuppa of something good and healthy.

I hope everyone is doing ok, weird times for sure. As of this morning, there are two confirmed cases of Covid-19 on the Island so far.

As a family, we are isolating ourselves the best we can. We are trying to minimize the amounts of times we have to go out. With the Farmer's Market closed, my heart goes out to the vendors. Their livelihoods are compromised, and no one knows for how long.

When I often wash my hands, I give thanks for the front line workers. The individuals working in the food distribution systems, grocery stores, hospitals, pharmacies, and the countless others who are doing what they can do to keep people safe are saints.

This week Prince Edward Island Chief Public Health Officer Dr. Heather Morrison asked non-essential businesses to close until further notice.

Our doors are now closed to the public. Two of our staff are happy to be working behind the scenes on our online orders. For peace of mind, Sian and Jeremy work at opposite ends of the building. And as long as FedEx continues to pick up the orders, we will ship.

In these uncertain times, best to do as Mister Rogers mother told him to do:

There is a lot of positive humanity taking place all over the world and let's pray it continues. When we see the helpers, we find reasons for hope.
In Celebration of World Poetry Day
Poetry is so important because it helps us understand and appreciate the world around us. Poetry's strength lies in its ability to shed a "sideways" light on the world, so the truth sneaks up on you. ~ Alice Osborne

A Capuchin Franciscan, Brother Richard Hendrick lives in Ireland. He has penned a touching poem about coronavirus called Lockdown.

Lockdown
Yes there is fear.
Yes there is isolation.
Yes there is panic buying.
Yes there is sickness.
Yes there is even death.
But,
They say that in Wuhan after so many years of noise
You can hear the birds again.
They say that after just a few weeks of quiet
The sky is no longer thick with fumes
But blue and grey and clear.
They say that in the streets of Assisi
People are singing to each other
across the empty squares,
keeping their windows open
so that those who are alone
may hear the sounds of family around them.
They say that a hotel in the West of Ireland
Is offering free meals and delivery to the housebound.
Today a young woman I know
is busy spreading fliers with her number
through the neighbourhood
So that the elders may have someone to call on.
Today Churches, Synagogues, Mosques and Temples
are preparing to welcome
and shelter the homeless, the sick, the weary
All over the world people are slowing down and reflecting
All over the world people are looking at their neighbours in a new way
All over the world people are waking up to a new reality
To how big we really are.
To how little control we really have.
To what really matters.
To Love.
So we pray and we remember that
Yes there is fear.
But there does not have to be hate.
Yes there is isolation.
But there does not have to be loneliness.
Yes there is panic buying.
But there does not have to be meanness.
Yes there is sickness.
But there does not have to be disease of the soul
Yes there is even death.
But there can always be a rebirth of love.
Wake to the choices you make as to how to live now.
Today, breathe.
Listen, behind the factory noises of your panic
The birds are singing again
The sky is clearing,
Spring is coming,
And we are always encompassed by Love.
Open the windows of your soul
And though you may not be able
to touch across the empty square,
Sing

If you find yourself confined to home, check out the new Arts & Culture service by Google. They partnered with over 2,500 museums and galleries to offer virtual tours. Art lovers can get their culture fix from the comfort of home. Take a peek at some of the world's finest here. So beautiful.

While you browse the art galleries, enjoy classical music as well. Take advantage of The Digital Concert Hall as well. It is now free for everyone.

On your TV, computer, tablet or smartphone enjoy great video streamed concerts in high definition and with excellent sound. Around 40 concerts are broadcast live each season. Or view later in the concert archive. The archive already contains hundreds of recordings with all the great artists of classical music. There are also fascinating documentaries and bonus films. Sign up for FREE here.
This morning, I have been listening to Dreamland. 
EDITORS' NOTES
Alexis Ffrench is one of today's most exciting musicians, and in Dreamland the pianist/composer confirms his unparalleled gift for beautiful melodies and soulful arrangements.
Sample listen here. A beautiful sound to take in today.
Have a wonderful weekend, and stay informed, practice self-care, and be safe. 
With lots of love from Prince Edward Island!

Bruce & Millie


ps.

My friend Andrew announced that he had started a diet to lose some pounds he had put on recently.

"Good!" I exclaimed. "I'm ready to start a diet too. We can be dieting buddies and help each other out. When I feel the urge to drive out and get a burger and fries, I'll call you first."

"Great!" he replied. "I'll ride with you."