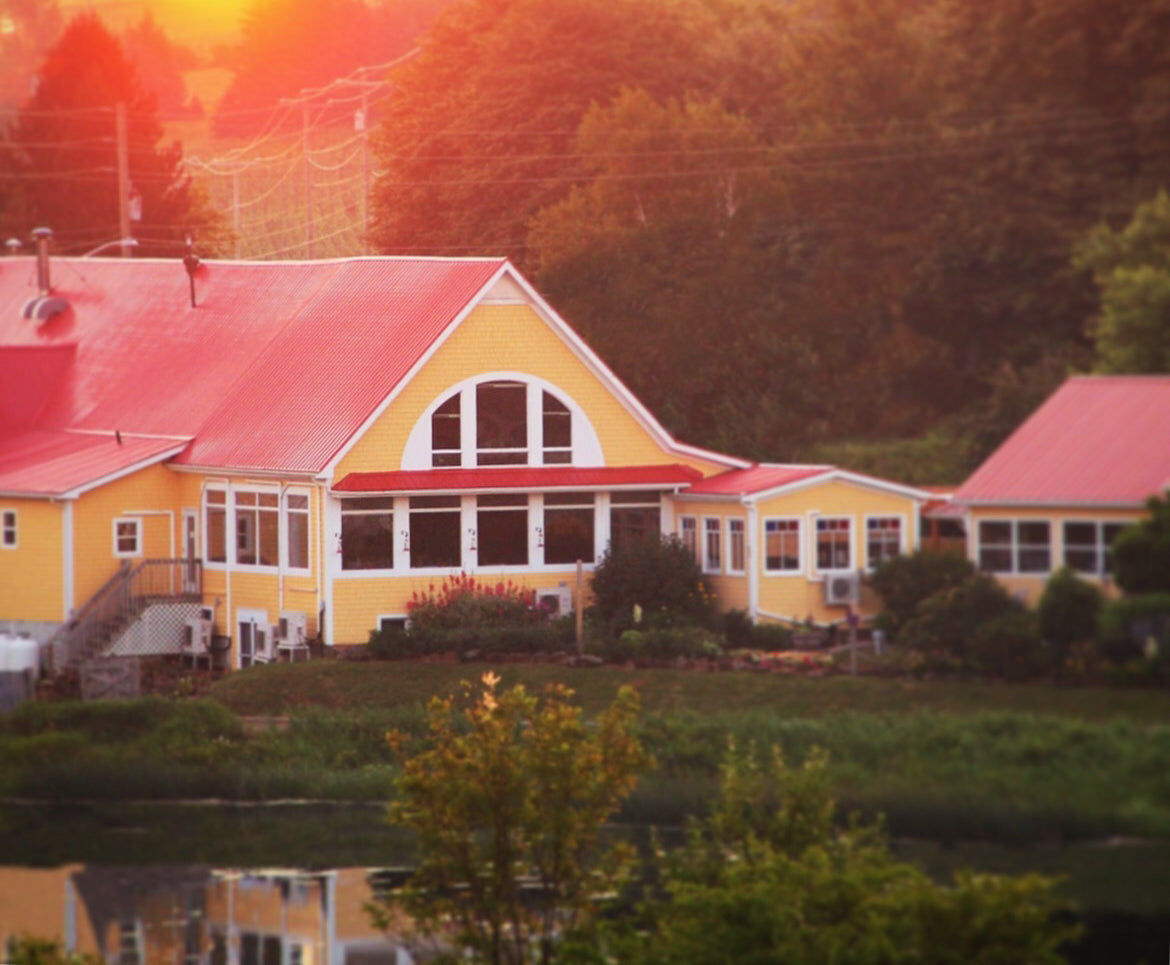 Daydream to Escape + I Failed, Again and Again + Mystery Solved
Good Morning from Warren Grove, Prince Edward Island
Over the last few months, I have been sharing a bit of my life's journey to date. 
There are several reasons why. Importantly it awakens a latent desire to write.
The art of writing is the art of discovering what you believe.
~ Gustav Flaubert
Writing is a craft. I want to learn. 
I have always been an observer. 
The hospitality industry has taught me a lot. 
I discovered we are all unique, and we are all the same. 
Bias and opinions aside, we all value the same thing. 
To love and be loved and respected. 
"Know that success and inner peace are your birthrights, that you are a child of God and as such that you're entitled to a life filled with joy, love and happiness." ~ Wayne Dyer
As a child, daydreaming would help to take my mind away from what was happening around me. 
I will honour my mother and father and respect their history, which they brought to the world of parenting. 
Being told at five years of age, I was adopted was cause for my celebrating in some ways. After hearing the news, I remember going to my room and doing a happy dance.
The news explained a lot even to a five year old. 
I always felt somewhat on the outside. I landed in a family universe that didn't seem to be quite the right fit.
But I am very grateful; the alternative may have been not being given a chance to live at all. 
It was garbage day. All the neighbours put their trash out for pick up. Mrs. Cameron, our neighbour, had put out a bundle of magazines tied together in the criss-cross fashion with jute string. The top one said, Better Homes and Gardens. I thought, Better Homes, what does that look like?
I had a bundle of magazines under my arms to smuggle into my room. 
The magazines brought daydream ammunition to a young boy. 
"If you don't daydream and kind of plan things out in your imagination, you never get there. So you have to start someplace." ~ Robert Duvall
When I was eight years old, I started going to church. I would walk the mile by myself to attend Sunday mornings. 
"But somewhere within each of us, buried at varying depths depending on the age and degree of neglect or abuse, shame or coercion we endured, there is a resistant, daydreaming, rebellious, creative, unique child -- a true self who is waiting." ~ Gloria Steinem
In my mid-teens, I left home and headed to North Carolina to find work on a golf course. More about that at a later date. 
In my late teens, I started working for a national menswear chain. For two years, I transferred from Moncton to Fredericton to Edmonton, Alberta. 
My very first suit was a cream silk three-piece Nino Cerruti stunner. I added a powder blue shirt and dark blue patent leather shoes with light blue suede tops to complete the look. 
Thinking about "the look" causes me to laugh.  With the suit and my shoulder-length black hair, the only thing missing was the Cadillac, the bling and the fedora.
After earning enough money, I purchased my first car. An MG Midget.  A go-cart with walls. 
Two things come to mind when I think of that car. Being hijacked and how I got my driver's license.  
I will start with how I earned the privilege to drive. 
Before the menswear experience, I attempted to go to college to study retail.
While there, I felt I should get my license. The Motor Vehicle office was only two blocks away from the school. I walked up and asked if I could write the exam. We set up the appointment and later wrote it and passed. 
Next, I set up the appointment to take the driver's test. The day came, and I needed a car. I didn't think it was a big deal, so I asked the receptionists at the front desk of the register's office if I could use hers. 
She looked at me for a moment and said, "I don't know you." I responded, "I know, but I go to school here, and I need to get my license today. So I was hoping you could help me." 
She thought for two seconds, looked at me again and said, "ok." 
"Thank you, is it possible you could drive me and walk back while I take the test?"
She did. 
I met the gentleman who would test my driving skills. We both got into the car. I start the engine. 
I am a bit nervous but convinced it would be easy, and I will get my license today.  The examiner gives me commands to do.  Turn left, turn right, back into space, etc. 
I can't remember how long we were testing before his commands directed us back to where we started. 
He looked at me with a clipboard in his hands. Then, he says to me, "I only have one question." 
"Sure." 
"Have you driven a car before?"
"No, sir, this was my first time."
Looking a little shocked and guilty all the same time, he said, "well, I have to fail you." 
"That's fine; when can I retake it?" 
We booked the next one. I failed. 
And I booked another one. I failed. 
After the fourth time ever driving a car and parked back at where our adventure began, he said, 'if I fail you, you will have to wait one year to retake your test. However, I am going to pass you, and the only advice I can give you is, slow down."
It was 1975.
Seat belt regulation came into effect July 1, 1987.
I am forever grateful to Colleen, the receptionist. We remain friends to this day. 
It took another year or so before I had my first car. 
But on the first weekend with my new car I was hijacked by someone trying to be free from his troubles.
Everyone has a first car story; I will share mine next week. 
We went to the theatre to see the The Rita MacNeil story. The show was very well done.  The show gave me more appreciation for this wonderful lady, who has since passed away.
She and I had tea together in our earlier years at The Preserve Company. 
Her powerful lyrics speaks to all of us. 
Flying on Your Own
You were never more strong girl
You were never more alone
Once there was two, now there's just you
You were never more happy girl
You were never oh so blue
Once heartaches begin, nobody wins
And when you know the wings you ride
There isn't anyone holding back you
First you stumble, then you fall
You reach out and you fly
There isn't anything that you can't do
You were never more wise girl
You were never more a fool
Once you break through, its all up to you
You were never more together
You were never more apart
Once pieces of you, were all that you knew
And when you know the wings you ride
There isn't anyone holding back you
First you stumble, then you fall
You reach out and you fly
There isn't anything that you can't do
And when you know the wings you ride
There isn't anyone holding back you
First you stumble, then you fall
You reach out and you fly
There isn't anything that you can't do
With lots of love from Prince Edward Island I hope you have a great weekend!  
Bruce & Mille
Ps. Your Morning Smile
A man takes his place in the theatre, but his seat is too far from the stage.
He whispers to the usher, "This is a mystery, and I have to watch a mystery close up. Get me a better seat, and I'll give you a handsome tip."
The usher moves him into the second row, and the man hands the usher a quarter.
The usher looks at the quarter, leans over and whispers, "The wife did it."