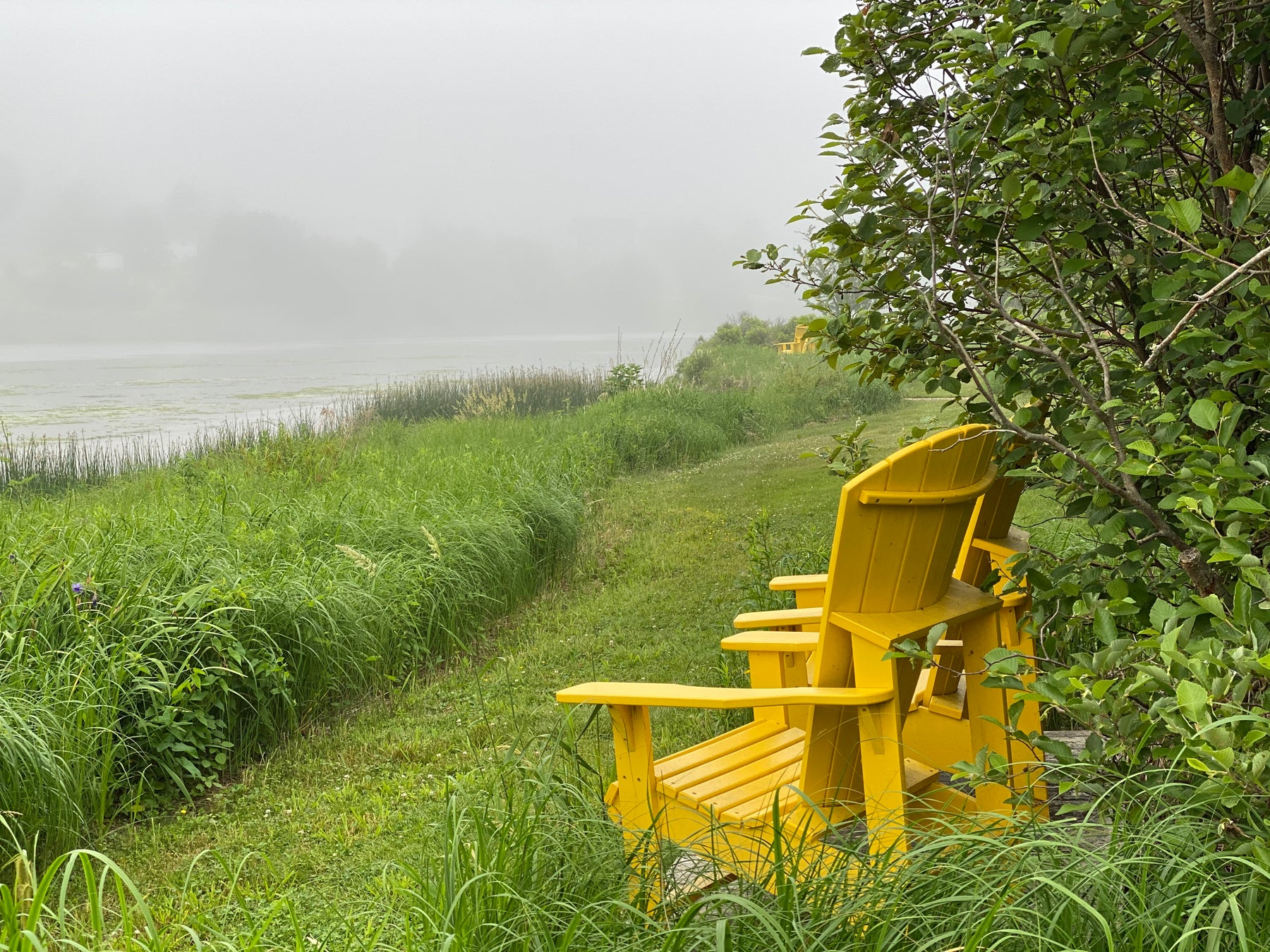 Bubbled in the Atlantic, Revolutionary Love, and a Running Joke
Good Morning from bubbled Prince Edward Island,
There are going to be a lot of cuppas this weekend in Atlantic Canada. Thank you for taking the time for one more with me. 
Our small business is experiencing a bit of a shock. Having the inability to hire and keep all our staff hurts. The travel ban causes lower revenues and consequences.
Understandably
.
One of our out of province readers, was thoughtful and kind this week. He made a significant online
purchase
and requested we distribute them to the people in need. We will deliver many cases over the next week to three Island food banks. Thank you, JS.
Shirley and I are fortunate to have one daughter on the Island. Our other daughter is in British Columbia working as a social worker during these trying times.  We are working towards making a reunion as soon as possible.
The hunger for love is much more difficult to remove than the hunger for bread. Mother Teresa
Readers of this blog know that I enjoy listening to all kinds of music. For the last few years, I have come to appreciate the peace I receive from listening to classical music.
If I had to choose which sense I would like to be without I am not sure which one. But I am happy to have read somewhere that during life's end, hearing is the last to go. So whisper love stories to me or put the music in my ears and let me float.
Humans aren't as good as we should be in our capacity to empathise with feelings and thoughts of others, be they humans or other animals on Earth

. So

maybe

part of our formal education should be training in empathy.

Imagine how different the world would be if, in fact, that were 'reading, writing, arithmetic, empathy

.' Neil deGrasse Tyson
Watching this next video brought tears of joy as I watched the love and passion expressed by Paul Whitaker, founder of Feel the Music
.
To bridge the worlds of music and deafness needs commitment, enthusiasm, confidence, the ability to make a fool of yourself and not worry what others may think, and a lot of patience. Being deaf myself is probably the most important thing though: deaf children know that I'm the same as them, so that enables an attitude of, "If you can do it, I can too." ~ Paul Whitaker
"Revolutionary love is a well-spring of care, an awakening to the inherent dignity and beauty of others and the earth, a quieting of the ego, a way of moving through the world in relationship, asking: 'What is your story? What is at stake? What is my part in your flourishing?' Loving others, even our opponents, in this way has the power to sustain political, social and moral transformation. This is how love changes the world." ~ Valarie Kaur 
I watched this amazing performance a few months ago but thought it would nice to share it here.
All voices and lyrics by Daniel Emmet 
Nessun Dorma...alla Corona
A crisis does not build character; it reveals character.
We are in an international crisis. It will stress and strain our society. Let's have as one goal that we reveal our own character by giving thanks to others. ~ Frank Blake
Wishing you a wonderful weekend and if you get a chance to thanks a healthcare worker, do it. Spend time away from the news. Do some exercise. Call a friend. Share some good news. Flatten the curve. Pray. Love your neighbour. Donate money to a food bank. Smile. Only buy what you need. Support small businesses. And take care of each other.
If you are on the Island, come for a visit to the Gardens of Hope. Our miniature donkey, and mare and foal, Jelly Bean wants to meet you. 
With revolutionary love from Prince Edward Island,
2020: Still haven't jogged.