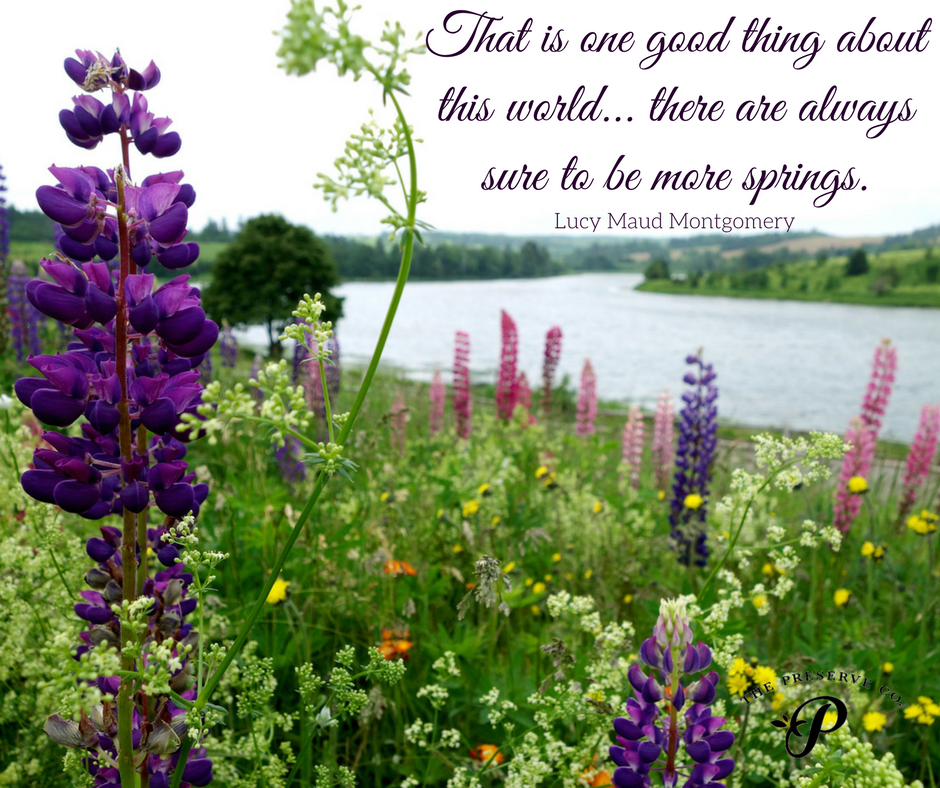 Anne of Green Gables and Spring Return
As I write this, the sun is shining, the snow is melting, and the promise of spring is in the air.

This first official week of spring has been quite eventful here in PEI. On Sunday
evening, CBC premiered the first episode of a brand new retelling of Lucy Maud
Montgomery's classic Anne of Green Gables. Many of us Islanders were glued to our
televisions to watch, and many of us agree the show is very well done. If you're an Anne fan, be sure to check it out! (If you don't have access to CBC, no fear! It makes it to Netflix in May.)

We also had a good old fashioned spring blizzard blow through, mid-week, which shut things down for a day. We're all hoping that was winter's last hoorah for the season.

Before we know it, the pussy willows and May flowers will make their appearance in
fields and ditches across the province.

Speaking of spring and ditches, did you ever wonder how the rolling hills of rural Prince Edward Island stay so clean? Every spring, members of the Prince Edward Island Women's Institute organize a roadside cleanup. Hundreds of Islanders take part in this event, removing the litter and debris from their stretch of road.
Many hands make light work! This annual tradition might not be very glamourous, but
we all take pride in the beauty of our fair isle. And, what would Anne have thought if she were to return to her beloved Island and see cans and food wrapper everywhere?

Well, it may have been an entirely different story...
On the work front, the shop is a buzz with the sound of hammers, saws, paint cans being opened as we prepare for the 2017 season. We are excited to be soon introducing our new No Sugar Added products, which have been over 2 years in the test kitchen. We are now waiting for the labels to arrive from the printer and we get to share these treats with the world. 
Week 12 of 2017 is coming to a close and a new week dawns, and week 13 will find Shirley and me with friends in Florida for a time of sun and surf. 
Wishing you and yours a great week! 
Sincerely, 
Bruce