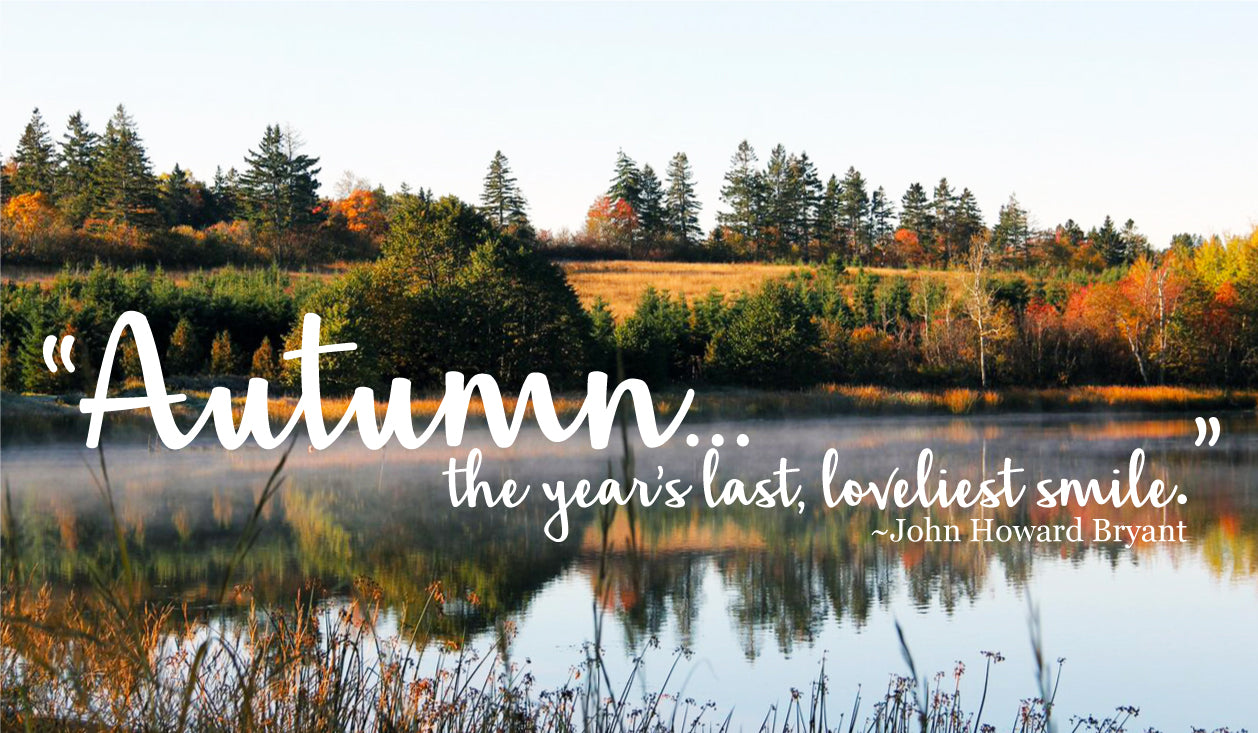 Apples and Spice and Everything Nice!
The days have been quite warm here on the Prince Edward Island this month, and it seems to me that the leaves are taking longer to fall from the trees. That's fine by me because the colours are absolutely amazing this year.
It's apple season in Prince Edward Island, and today is formally celebrated as Apple Day in the UK!
The apple season here is short, and it's a tradition for many families to flock to the orchards and fill their trunks with beautiful, ripe apples. Shirley and friends have already been picking, and everyone is busy filling their freezers with pies and applesauce for the winter, and a friend of ours makes my favourite beverage Apple Cider!  I've also been enjoying as many juicy Honeycrisp apples as I can manage each day. (cheap this time of year)

I remember when our daughters were little, they loved going out to pick apples. 

If you like the flavour of apples, you may enjoy our Preserve Company
Apple Cinnamon Curd and/or our Apple Chutney 

Here's a recipe for a tasty comfort food, featuring apples and fresh pork.

Do you celebrate Apple Day? I would love to hear about your stories and traditions surrounding apples.
Prince Edward Island Preserve Company
Apple Cinnamon Curd
Smooth and creamy with the perfect balance of sweet and tart, our apple cinnamon curd brings tea time to a new level. Delicious spread on scones, muffins, or oatmeal.
Prince Edward Island Preserve Company
Apple Chutney
A delicious and versatile condiment, our apple chutney goes with almost everything. Serve with meat pie, pork chops, ham, curries, French fries, even with crackers and cheese. 
Pork Loin with Apple or Mango Chutney
Our featured products used in this
recipe
: Apple Chutney
Make sure you use your meat thermometer – you don't want to overcook (or undercook) the dish. 
Wishing everyone a lovely weekend and I hope this finds you well. 
Remember...We are shaped and fashioned by what we love. Goethe
With love from Prince Edward Island
Bruce
PS. You are the apple of my eye!