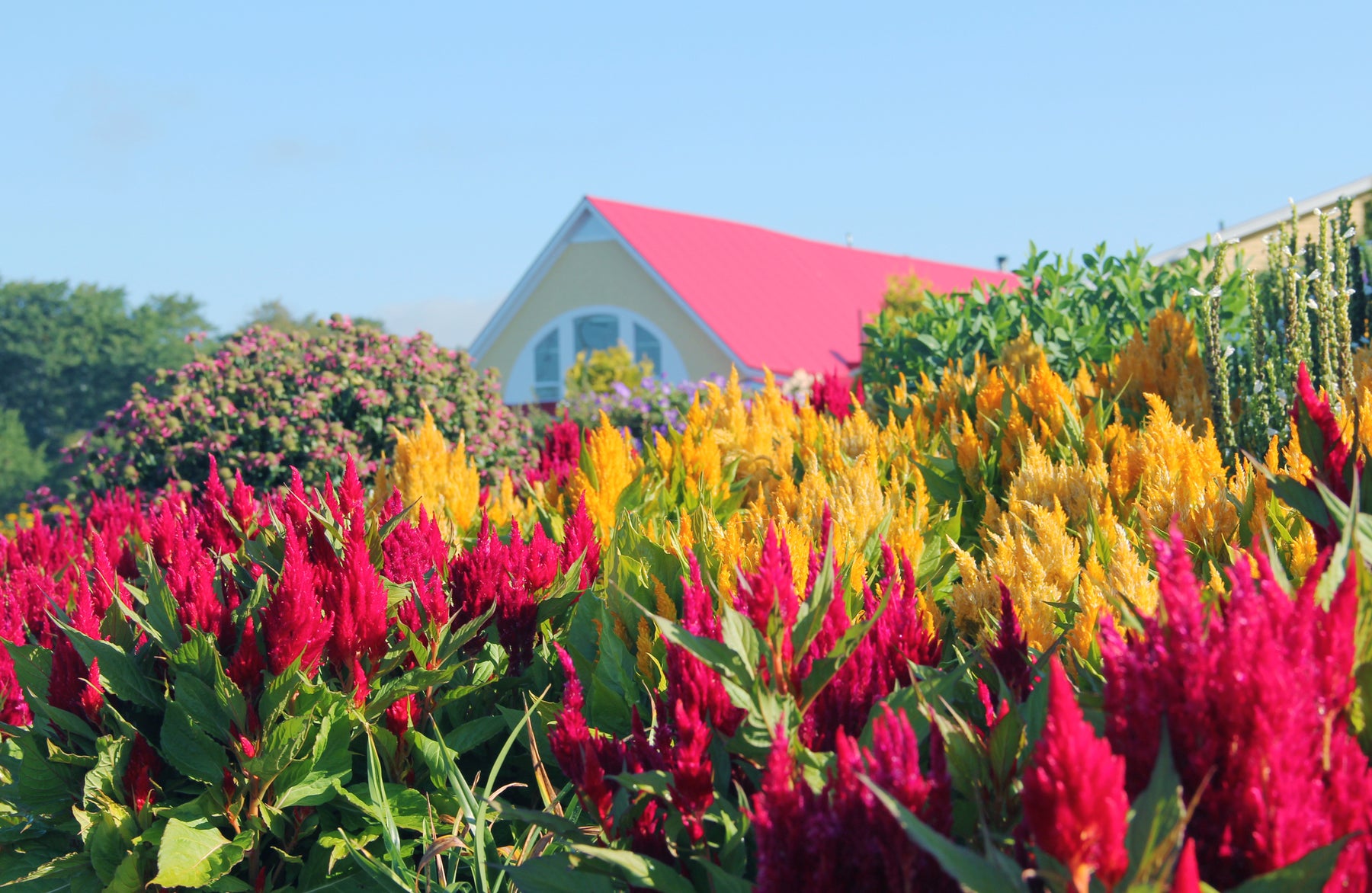 Agatha Christie, Tsundoku and Becoming Fully Alive and Deeply Human
Hi, 
Thank you for joining us. 
Saturday's sunrise was spectacularly beautiful; I love sunrises. I took this photo with my phone from our front deck. 
Yesterday is gone and a fresh day is breaming with opportunity.  If all goes well, I will fill it with activities that will create good memories for others and others I come in contact with.
I don't know about you, but I am guilty of having spent too many days thinking about the past or the future only to realize that today is THE day. It can be a challenge remembering to live in the moment.
"Time is an equal opportunity employer. Each human being has exactly the same number of hours and minutes every day. Rich people can't buy more hours. Scientists can't invent new minutes. And you can't save time to spend it on another day. Even so, time is amazingly fair and forgiving. No matter how much time you've wasted in the past, you still have an entire tomorrow." ~ Denis Waitley
I have a friend John Dawes, who moved to Regina with his wife Valerie and family some years ago from Prince Edward Island. John lives with Parkinson's and has been a selfless giver to so many organizations and others over his years; it is time for the world to pay him back. Do me a favour….sponsor him for his walk. Even ten dollars goes a long way. Click here. http://bit.ly/2MAHRVM
It is hard to believe but we are already at mid-month, and what a wonderful month it has been! Both of our dates for our new PEI Fall Flavours event, Afternoon Tea on The Clyde, sold out quickly.
The remaining dates for Afternoon Tea are September 18, 20, 25 and 27. All will run from 2 to 4.  If you can join us, please call the office and book. 800-565-5267
We wish the very best of success to every establishment participating in this great festival of Prince Edward Island flavours, and hats off to organizers.
While enjoying unseasonably warm temperatures here and lots of sunshine, western Canada has already experienced snow! Shirley and I are glad to see that our southern US neighbours in the path of Hurricane Florence faired better than what was feared but sad to read of those who have lost their lives and our thoughts go to the people of the Philippines as they await Super Typhoon Mangkhut.
The local forecasters expect us to receive rains from Hurricane Florence, though we could use some rain I am hopeful it comes at an absorbable pace.
We are busy preparing the gardens for fall. It is too early to see ambers, golds and reds of leaves on trees but seasonal colours have started showing themselves through the folks selling pumpkins roadside.
Soon we will be plucking squash, pumpkins and gourds from our gardens for soups and decor. We are expecting our mushroom compost to arrive soon as well as we prepare the beds for winter. Harvest is the culmination of hard work, thought and of three seasons preparing in advance. Gardening is never-ending and is always offering growth one way or another, and I love it.
Did you know that the there's a unique Japanese word for people addicted to buying books? Such is the case with the Japanese word tsundoku which describes the habit of accumulating more books than you can get around to reading. I may have a bad case of tsundoku!
I purchased three books this week, Looking for Bootstraps by Donald J. Savoie, a proud Maritimer explaining in simple terms our dysfunctional socio-economic relationship with central Canada. From Amazon, "In 2006, award-winning author Donald Savoie wrote a seminal book on economic development in the Maritimes: Visiting Grandchildren. His plans were "to exit the field with this book." A decade later, he marks his return to that subject with Looking for Bootstraps. Concerned about the region's future, he sought to explore and explain the reasons behind its lack of economic development. The result will spark a much-needed debate about the future of the Maritime provinces. Drawing on his past involvement in regional development (senior policy advisor to former minister of DREE; involvement in establishment of ACOA) and on his earlier work, Savoie brings a fresh perspective to an age-old problem and ask the tough questions: Why has the Maritime region not developed as well as other Canadian regions, and what can we do about it?"
We Were Not the Savages by Daniel Paul. I have recently learned that my great grandmother was Mi'kmaq and a Paul no less. From Amazon, "This vital text on the history of indigenous peoples comes from the thorough research of a First Nations descendent. By turns revealing and deeply unsettling, the book details the brutal treatment and complete displacement of the Mi'kmaq civilization at the hands of European settlers. The author's ongoing research casts doubt on the recorded tales of Canadian colonization and reveals that the mistreatment of First Nations peoples is not confined to the past."
And the one I cannot put down is called Soulful Spirituality: Becoming Fully Alive and Deeply Human By David Benner, Ph.D.
From Amazon. "Spirituality has an indispensable role to play in the expression of our humanity. However, spiritual practices can sometimes make us less, not more, authentically human. We may be good Christians, but we aren't good human beings. How can we ensure that our spiritual journey is conducted in a way that allows us to become fully alive and deeply human?
David Benner has spent thirty-five years integrating psychology and spirituality. Here he presents an expansive, psychologically informed understanding of spirituality, probing the contrasts between soulful and soulless spirituality, deep and shallow religion, and healthy and unhealthy relationships with God to affirm the vital role of human development in the spiritual journey. Benner then suggests soulful practices for cultivating the Christian spiritual life."
Speaking of books...
Agatha Christie fans may know that she was born on this day in 1890. She said in her autobiography: "I like living. I have sometimes been wildly, despairingly, acutely miserable, racked with sorrow, but through it all, I still know quite certainly that just to be alive is a grand thing. You don't realize what fine fighting material there is in age; you show me anyone who's lived to over seventy and you show me a fighter – someone who's got the will to live."
This authour has sold over 2 billion books, that is a capital B! 
Speaking of books, again this is a fantastic read on neurochemistry, Lucia Berlin, and the dangers of empathy loss. Please enjoy the read:
What does immersing yourself in a book do to your brain?
On this day, September 15, 1988, Google.com was registered as a domain name. 
On this day, where would we be without Google?
This week, I have been listening to A Consort of Musicke Bye William Byrde and Orlando Gibbons - Gould Remastered by Glenn Gould If you appreciate piano and Glenn Gould this is a beautiful listen. Try it here. https://apple.co/2MCloI9
Well folks, thank you for the encouragement given to blogging. It prompts me to continue writing and sharing. Wishing you a great week ahead.
This weeks encouragement towards our product and service... 
Absolutely love PEI Preserves. Service and shipping, fast and perfect and customer service wonderful and friendly. Keep up the great work. See you in the spring. J. Inman from Maine. 
With love from Prince Edward Island!
Sincerely, 
Bruce
ps. 
Saw a lad standing on one leg at an ATM.   Confused, I asked him what he was doing? He was just checking his balance.