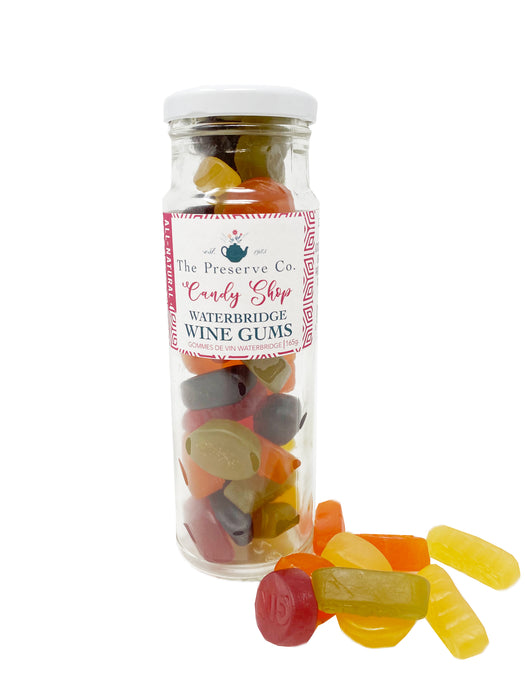 Waterbridge Wine Gummies, 165g
Original price
$6.25 CAD
-
Original price
$6.25 CAD
These Waterbridge Wine Gums are colorful and bite-sized gummies that are fruity in flavor. These gummies are ideal for snacking, gifting, and more.
-          Gummies
-          Bite-size
-          Fruity flavors
-          Sweet treat, snack, or gift
No gluten in the product, but gluten on the line & in the facility
Ingredients: Glucose syrup (sulphites), sugar, modified maize starch, water, modified potato starch, gelatine, acids (lactic acid, acetic acid), naturals flavourings (raspberry, lemon, lime, orange, blackcurrant), naturals colours (anthocyanins, paprika extract, curcumin, chlorophyll), vegetable oils (palm oil, Coconut oil, Sunflower oil), plant concentrates (sunflower, spirulina), glazing agent (beeswax).
Size: 165g