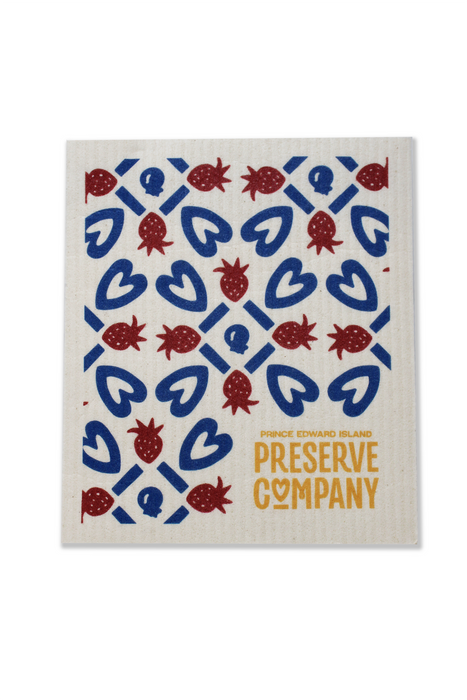 Sponge Cloth, Preserve Co. Quilted
Original price
$6.99 CAD
-
Original price
$6.99 CAD
Marvelously absorbent Swedish dishcloths are a wonder in the kitchen. You'll never want to go back to sponges or regular cloths when you see how they work. Made of 70% cellulose and 30% cotton, they're durable and reusable.
Use them instead of paper towels to blot up spills -- they absorb 20x times their weight in water and dry quick with no odors.
Each cloth is printed with a custom design that gives your kitchen a Preserve Company accent!
 Material
Dishwasher Safe
Machine Washable
Natural Earth Friendly
Replaces Paper Towel
Lasts For Several Months
Color Stays Bright & Clear