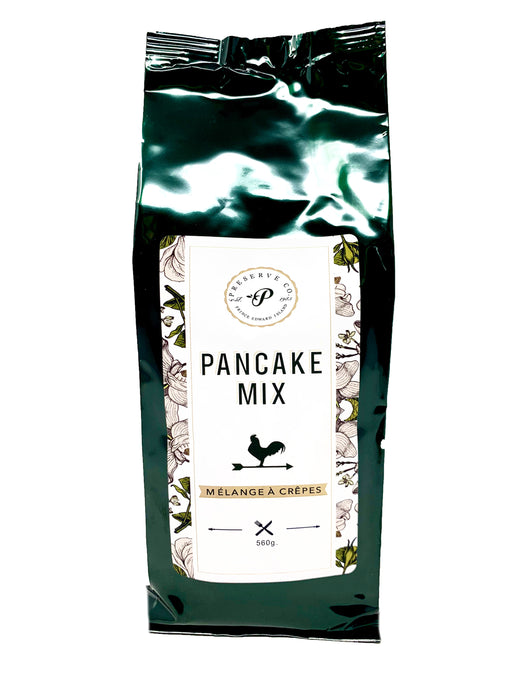 Pancake Mix
Original price
$7.99 CAD
-
Original price
$7.99 CAD
This breakfast staple can be enjoyed any time of day. Why not make breakfast an occasion? If you want to surprise a loved one check out our recipe for Birthday Cake Pancakes.
Ingredients: White flour, whole wheat flour, white sugar, baking powder, salt
Directions: Mix together contents of one bag insert with 1 egg, 1 tbsp oil, 2 tsp vanilla. Gradually add 1 1/4 cup milk. If desired, add 1/4 cup blueberries. Cook on hot griddle until bubbles form, then flip and cook until golden brown. The recipe makes 8-10 four-inch pancakes. The package contains two bag inserts enough for two full recipes.
Size: 560g (19.75oz)