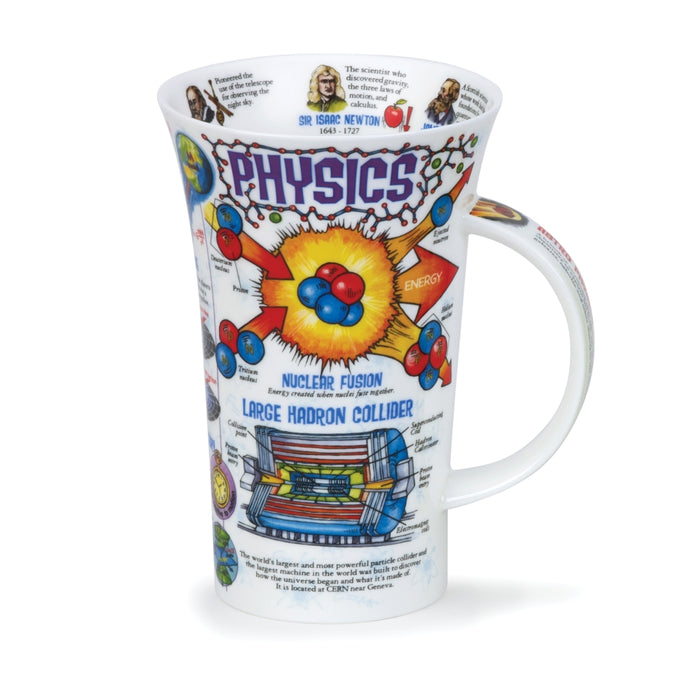 Glencoe, Physics by Dunoon
Original price
$49.95 CAD
-
Original price
$49.95 CAD
Dunoon fine bone china mugs are handcrafted in Staffordshire, England. They are produced to the highest quality using traditional methods which have been developed and refined over 3 family generations in the pottery industry.
This oversized mug, named after one of the greatest Glens in Scotland "Glencoe", is one of Dunoon's oldest shapes, yet remains one of their most striking. It has a flared top and a strong, comfortable handle so it feels very solid to hold.
Newton's law and atomic theory, space, time, and nuclear fusion. It's all relative.... to physics that is. Whether you want to brush up on your knowledge or you are an aspiring Albert Einstein, then this is the perfect gift for you.

This design is both dishwasher and microwave safe.
Height: 15.5cm / 6.1 inches
Capacity: 500ml / 17 fl. oz.