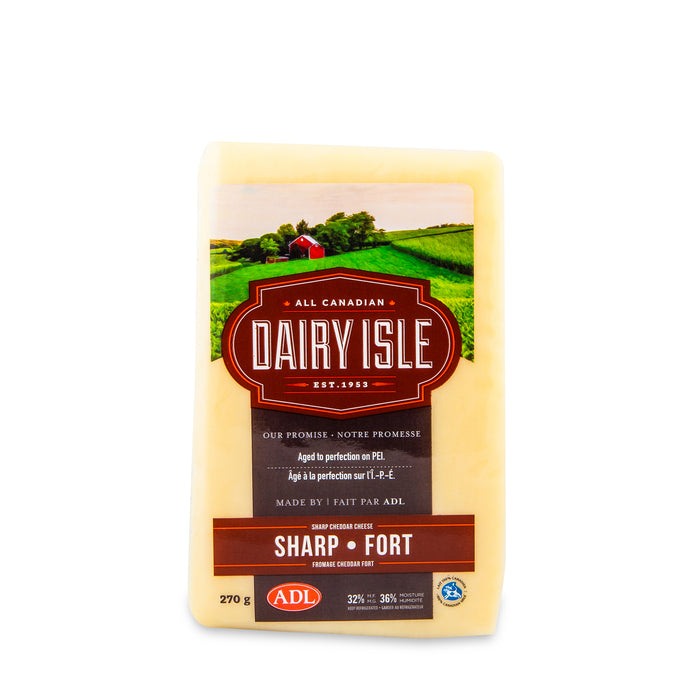 Dairy Isle Sharp Cheddar
Original price
$7.49 CAD
-
Original price
$7.49 CAD
Dairy Isle Sharp cheddar is aged to perfection on PEI. The texture can be drier and slightly crumbly. The flavour is more tangy and complex. It is a reminder of what cheddar cheese should taste like, when it is made from sweet, fresh milk and allowed to age naturally.
Maritime made, hand turned cheese. Produced in small batches for better flavour. Delight in the difference 100% Canadian milk makes!
From fertile green pastures and salty ocean breezes. While the rest of the world is hurrying products to market, we take our own sweet time.
Our Master Cheese Maker insists we make cheese the long way. Hand turned cheese, naturally aged with no enhancers and no artificial enzymes.
Traditionally crafted, award-winning cheese.
Take the time to enjoy.
** We ship in an insulated bubble envelope with an ice pack. Shipping in the Maritimes is safe, but outside that, it's shipping at your own risk.